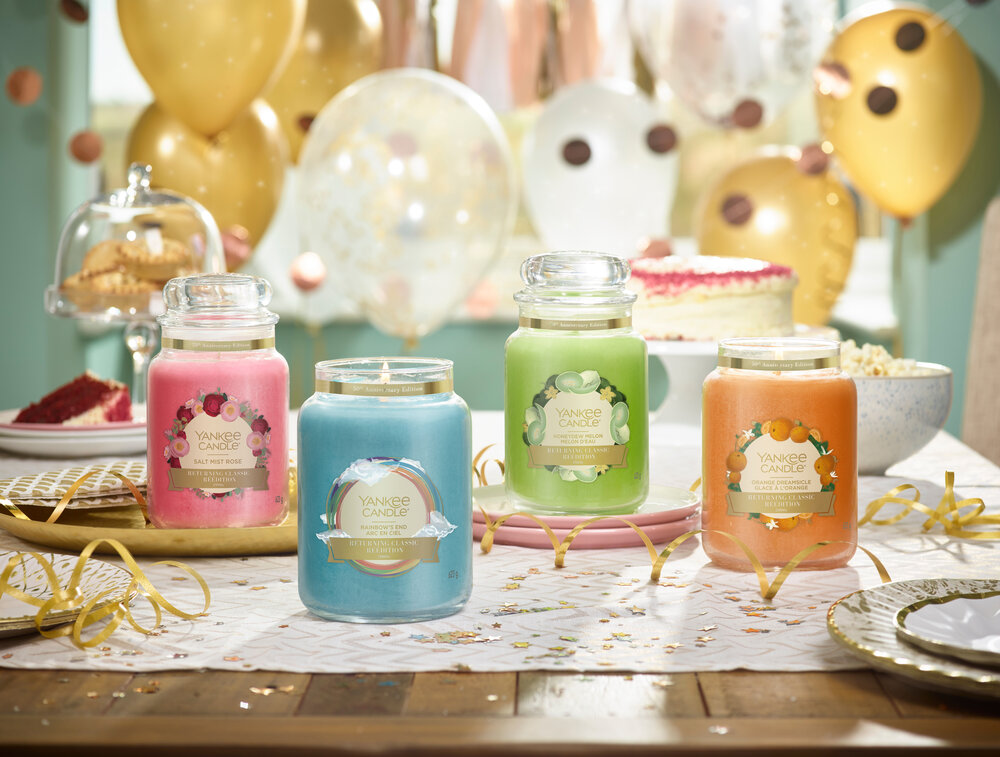 Yankee Candle is celebrating its 50th Anniversary by bringing back 25 of its exclusive candle fragrances from 1970 to 2000 to Malaysia! Reigniting a selection of the most popular fragrances and nostalgic classics, Yankee Candle aims to give all Malaysians a chance to experience the vintage scents from 50 years ago.
Founded in 1969, in a small retail shop in Massachusetts, Yankee Candle has come a long way. Currently available in 53 countries globally, including Malaysia since 2014, it is the #1 most recognised name in the candle business. To commemorate its golden anniversary, Yankee Candle's exclusive collection featuring some of its classic scents are only available for a limited time only. These all-time favourites from each decade represent Yankee Candle's continuous effort to provide its consumers with an authentic and personal experience through product innovation, improvement and development of new exciting fragrances. 
Mr Christopher Kelly, Vice President – International Market Development of the Home Fragrance Division at Newell Brand, the holding company of Yankee Candle said, "We are always looking for innovative ways to build a strong relationship with our consumers. To have been a part of so many people's lives globally across all these years, is such an honour to us. In an age, where most memories are visual and captured digitally, we want to bring back a little bit of the old ways – where scents were a key element in vivid memories. We hope that these classics fragrances would play a key role in the memories created with their loved ones."
Crafted with fresh, uplifting, floral and fruity fragrance notes, the exclusive 50th Anniversary collection consists of 25 different signature-large jar candles from various seasons.
Yankee Candle's dedication to innovation continues with the introduction of Fall/Winter 19 Elevation Collection. This beautifully crafted Yankee Candle Elevation Collection with Platform Lids has a sophisticated silhouette and stylish artistic touch that is enhanced by a dual-purpose brushed metal lid. This one of a kind lid has been specifically designed to double as a platform for the candle; the perfect home accessory for anyone. This collection introduces 5 inviting scents such as Fig & Clove, Tonka Bean & Pumpkin, Amaretto Apple, Arctic Frost, and Holiday Garland
Have a look at what other products Yankee Candle has to offer online, visit my.puresenses.co and stay up to date with the latest news through social media:
Instagram: https://www.instagram.com/puresensesmy/
Facebook: https://www.facebook.com/PureSensesMY/