Having heard from a lot of our foodie friends, Team E.T.A have high expectation on both Armada Hotel's food and service.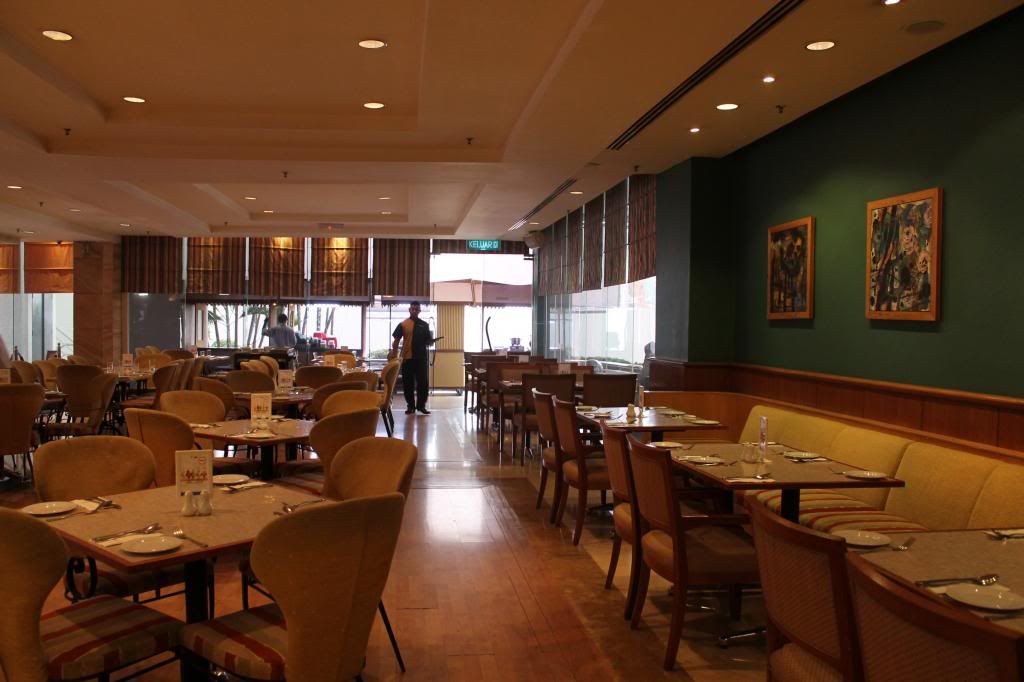 The interior may be rather modest and homey, nothing lavish or luxurious there, but I can assure you that their hospitality and food is first class.They went great length to make us feel comfortable, despite the fact that most of the staff are probably overwhelmed with stressful workload. So, salute to all Amada Hotel crew for excellent hospitality.
Now that I've given credits where it's due, allow me to proceed to introduce you to what Armada Hotel have to offer this coming Ramadan; Selera Ramadhan Ala Kampung Buffet. I was told that they have more than 100 authentic traditional Malay dishes to offer and true to its word, when I stepped into the vicinity of the dining hall, I was greeted with loads of goodies for iftar. (Breaking fast session for the Muslims)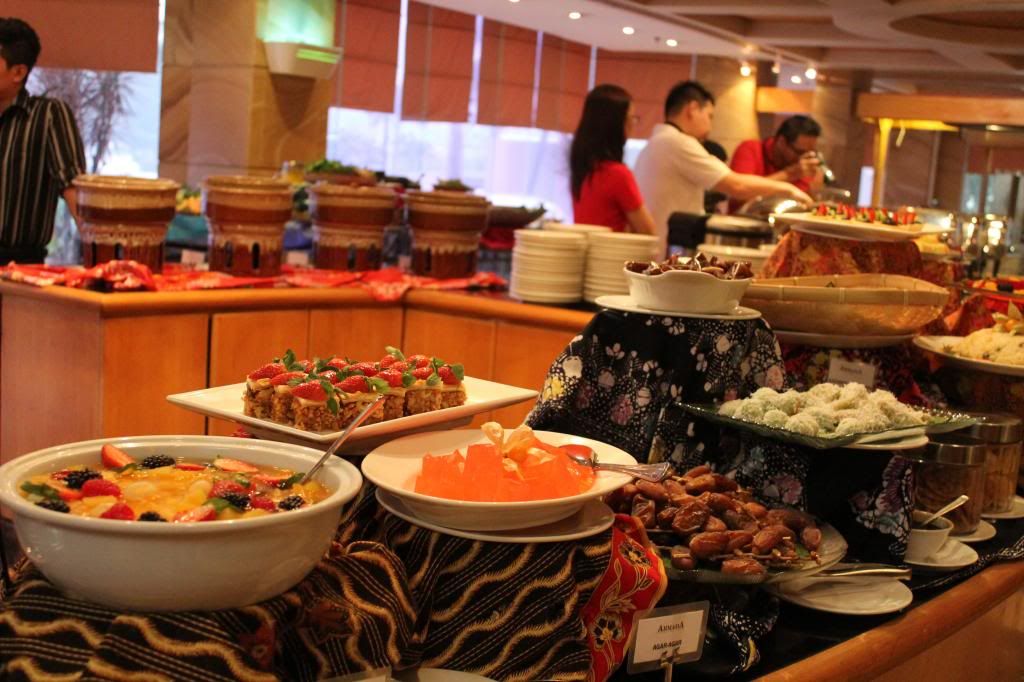 I'll start off with desserts first, as according to the Islamic Prophet Muhammad's sunnah, one ought to break their fast first with sweet things before going with the heavy things.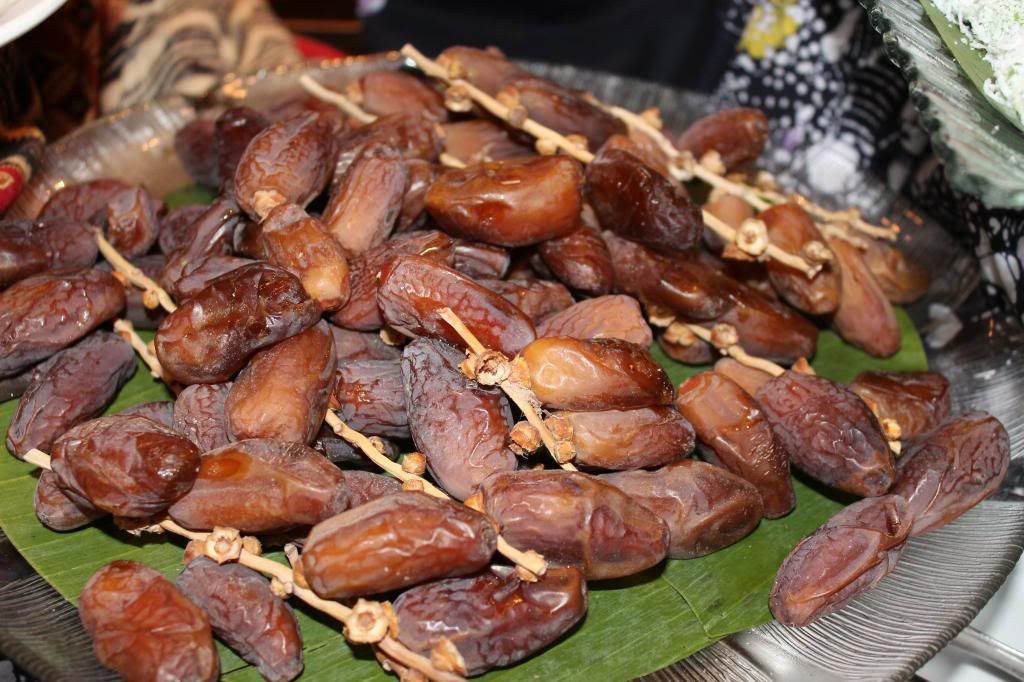 There's sweet plump dates. A must have during iftar.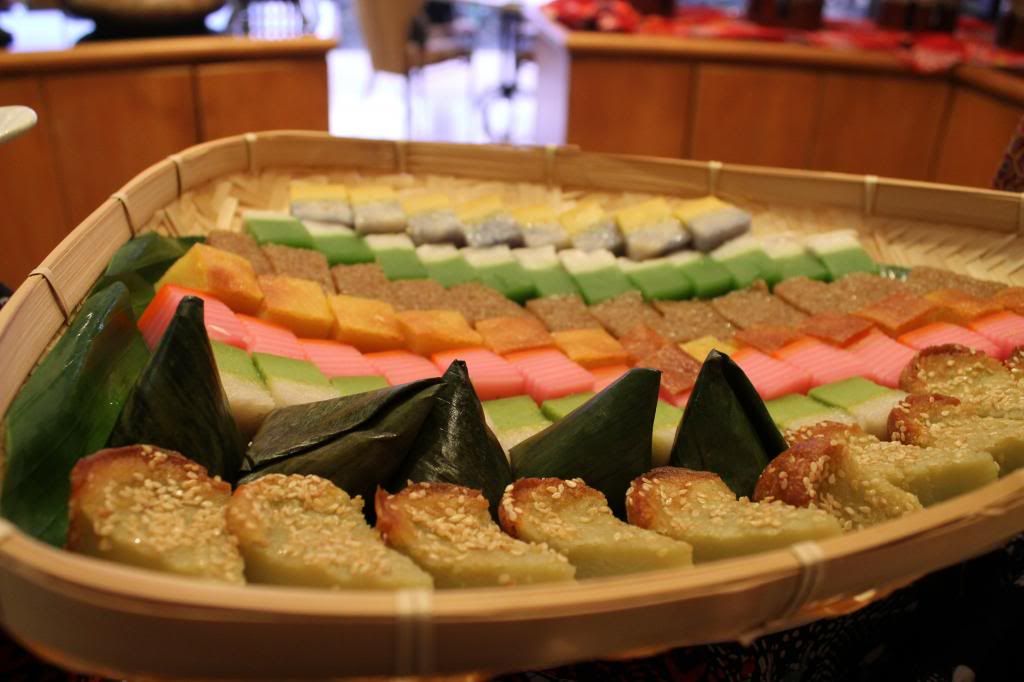 Assorted traditional Malay kuihs to tantalize your tastebuds
Some fancy glutinous rice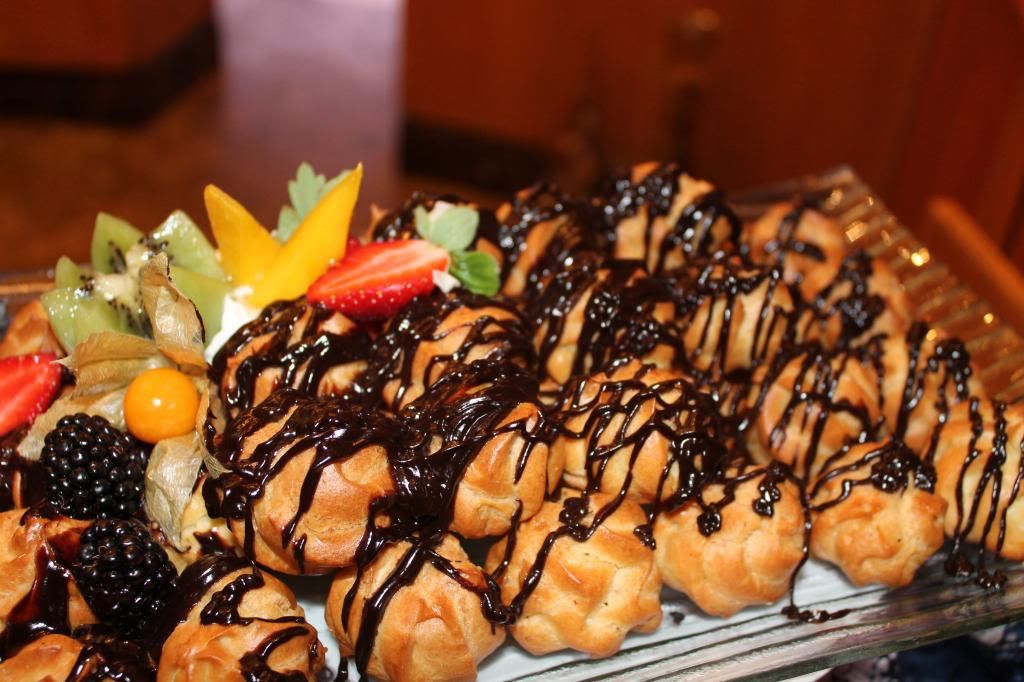 Cream puffs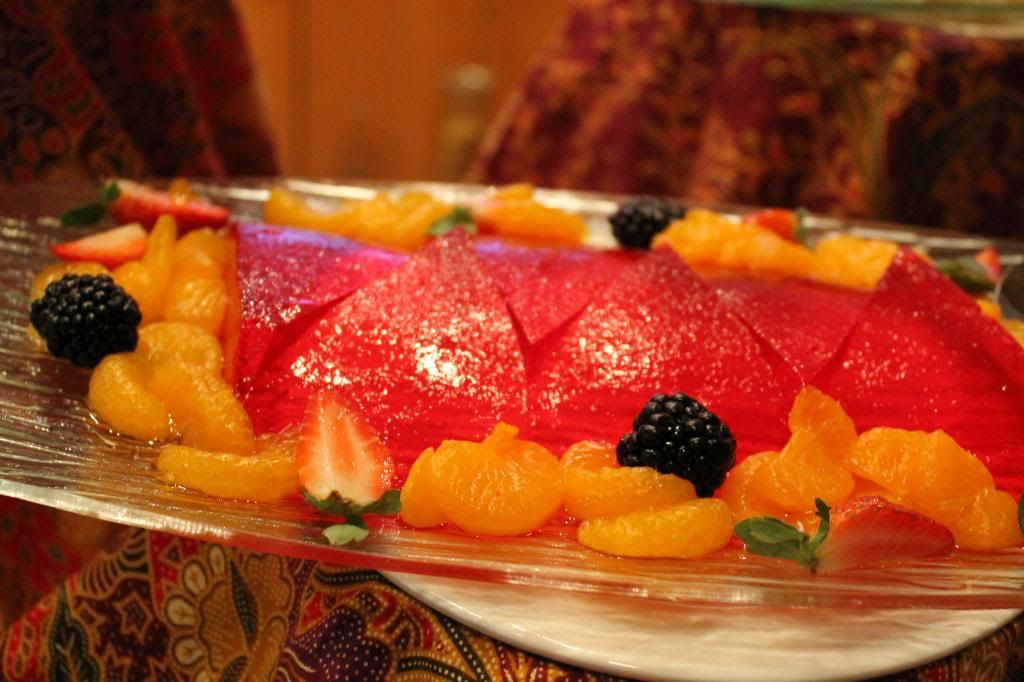 Agar-agar sirap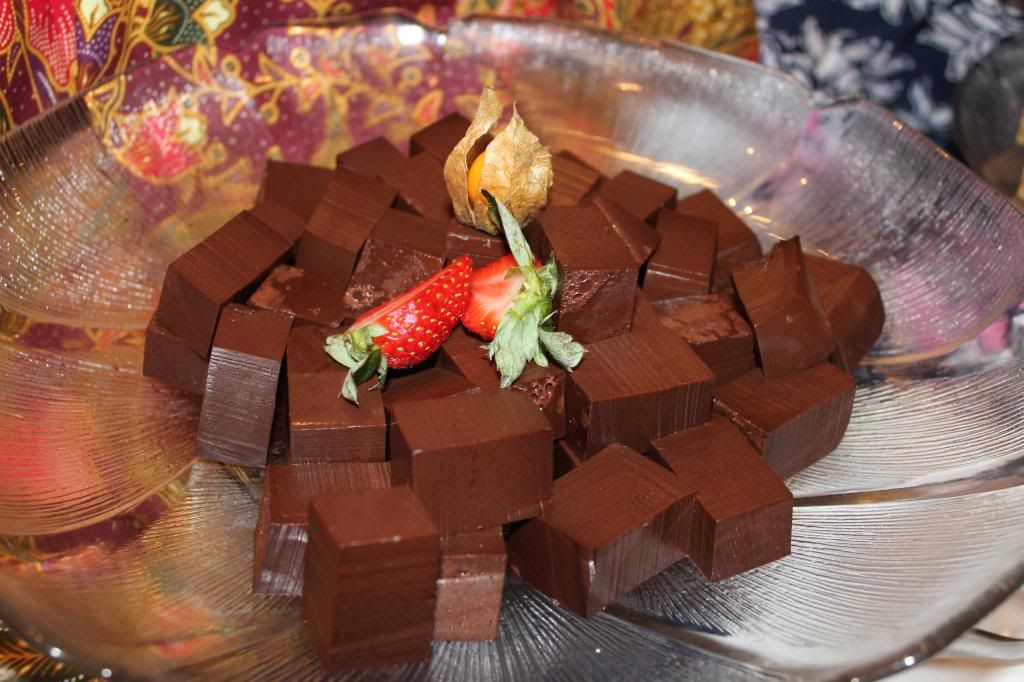 Agar agar coklat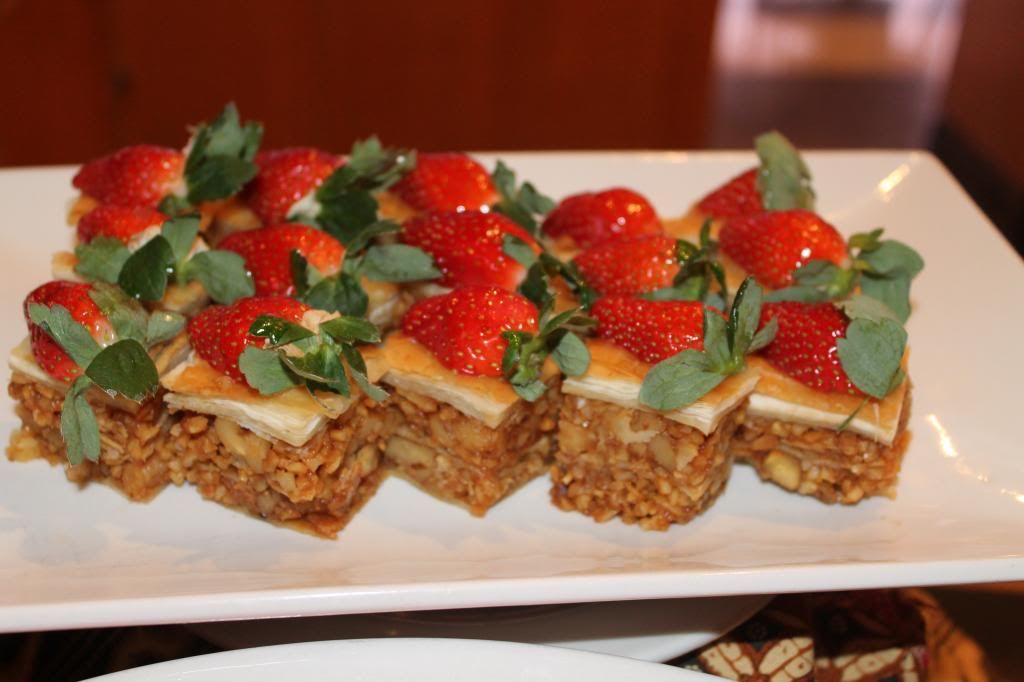 I'm not sure what these are called, but they reminds me of the Greek's baklava.
Red velvet cake was on offering too, but being me, I was kinda put off with the redness of the cake. The boy had this and he loved it.
My favourite in the dessert section; refreshing citrus-sy fruit cocktail.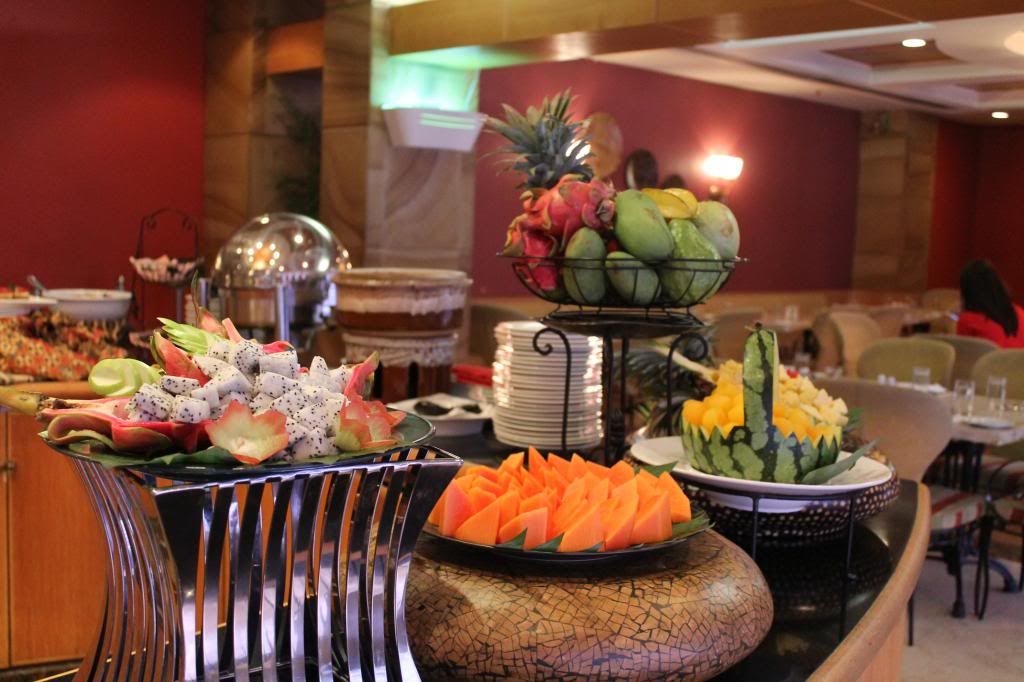 Apart from desserts, there's also various tropical fruits that will probably make Western tourists gasps in awe.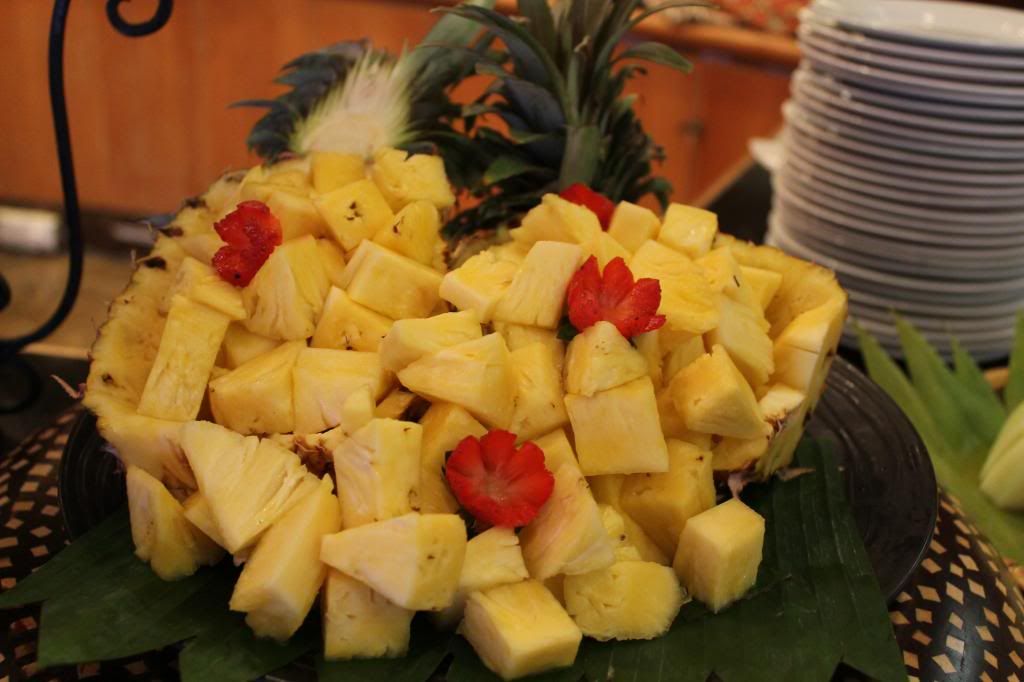 Tangy but sweet pineapples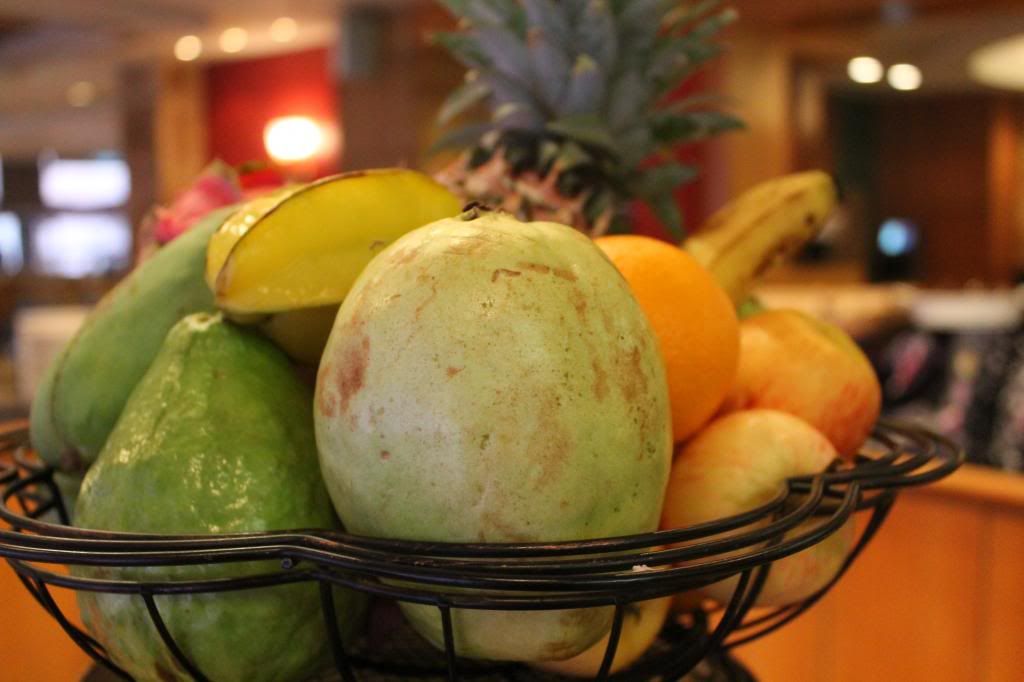 Local fruits
Dragon fruit's presentation was pretty eye-catchy don't you think?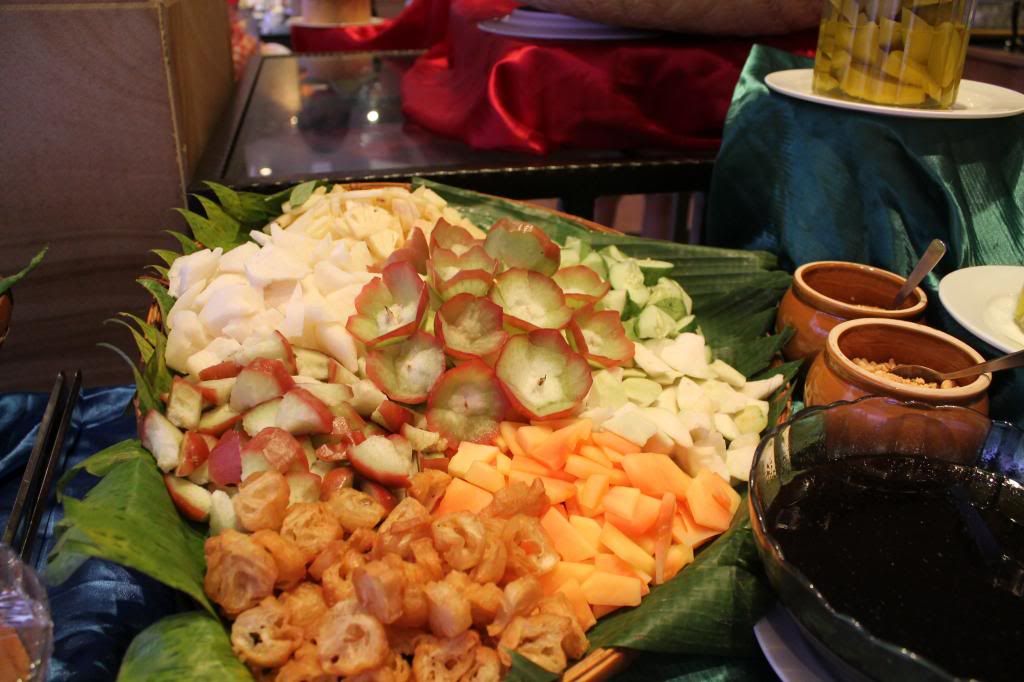 Fruit rojak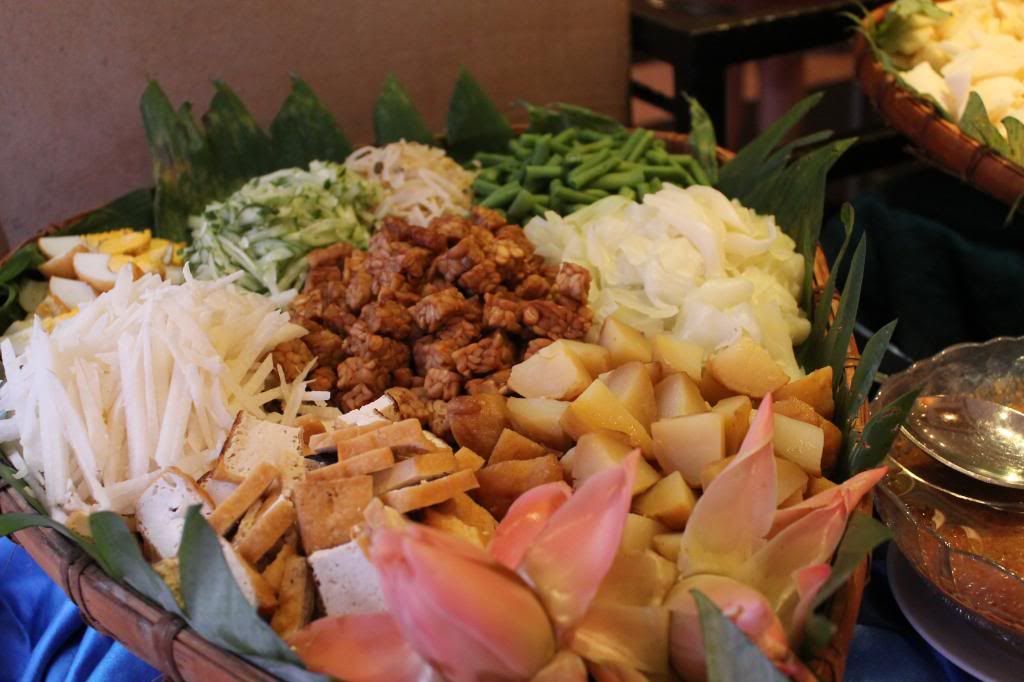 Gado-gado. I did not managed to have a go at these, but I overheard from the table next to mine that the peanut sauce is something to die for.
Various ulams
The sambal definitely pairs well with the ulams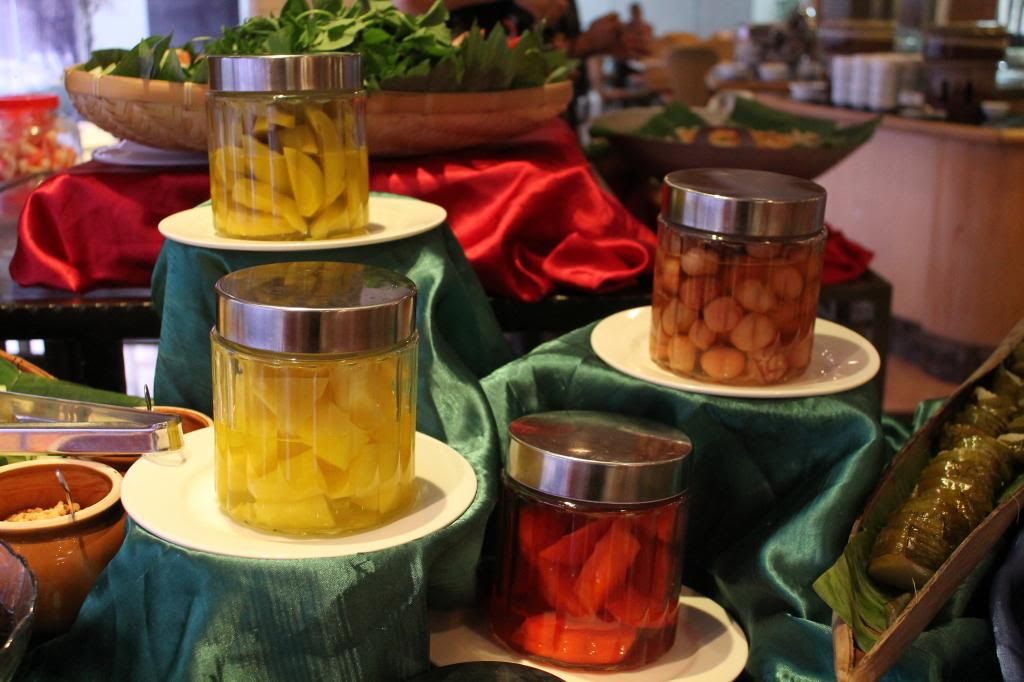 And the inner pregnant woman in me was delighted when I saw these jars of pickled fruits. I had a few go at them and actually had to tell myself to stop before I get terrible stomach ache from indulging in these.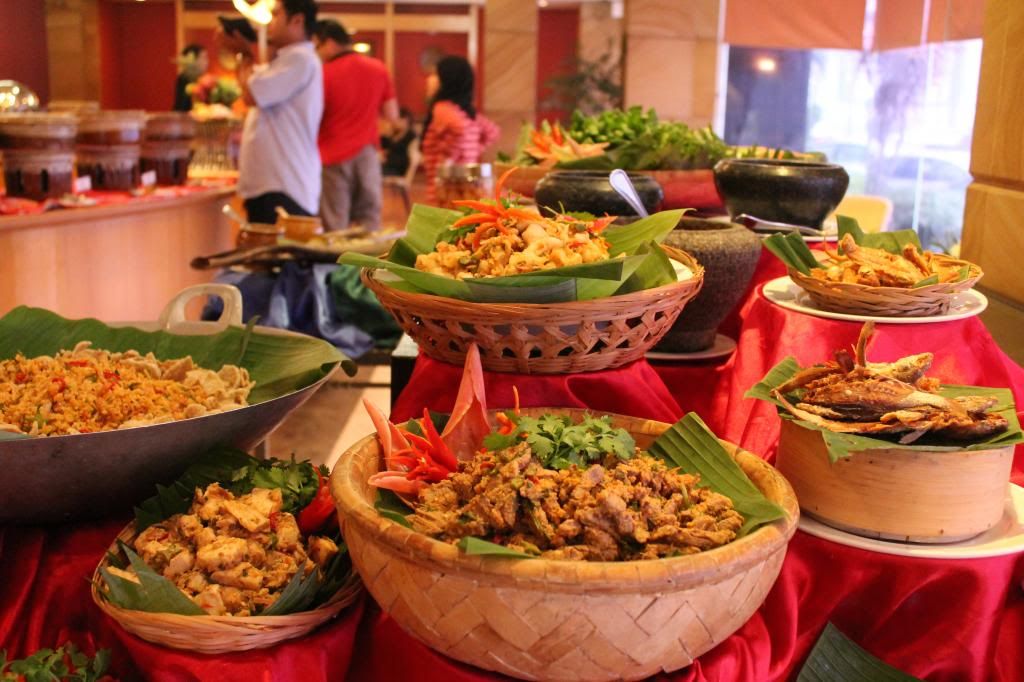 There's plenty of authentic traditional Malay dishes for you to indulge in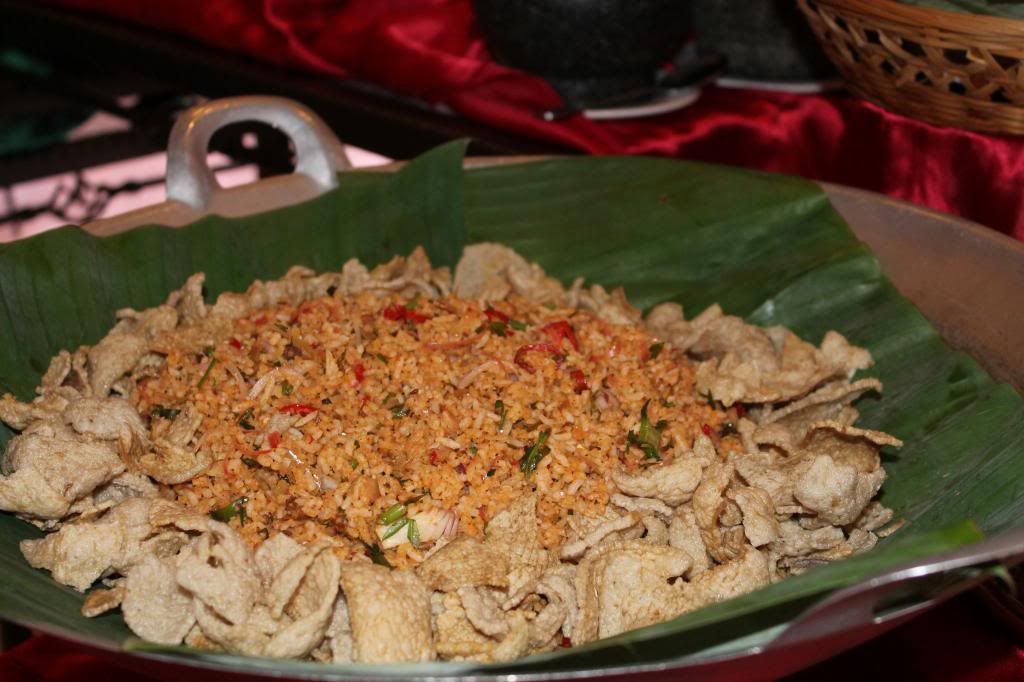 One being the nasi kerabu. Yes, you're reading that right. I know that nasi kerabu is typically bluish, but this is the Northern version of nasi kerabu. Had a few mouthful of em and I discovered that this version agrees with me more than the Kelantanese version of it.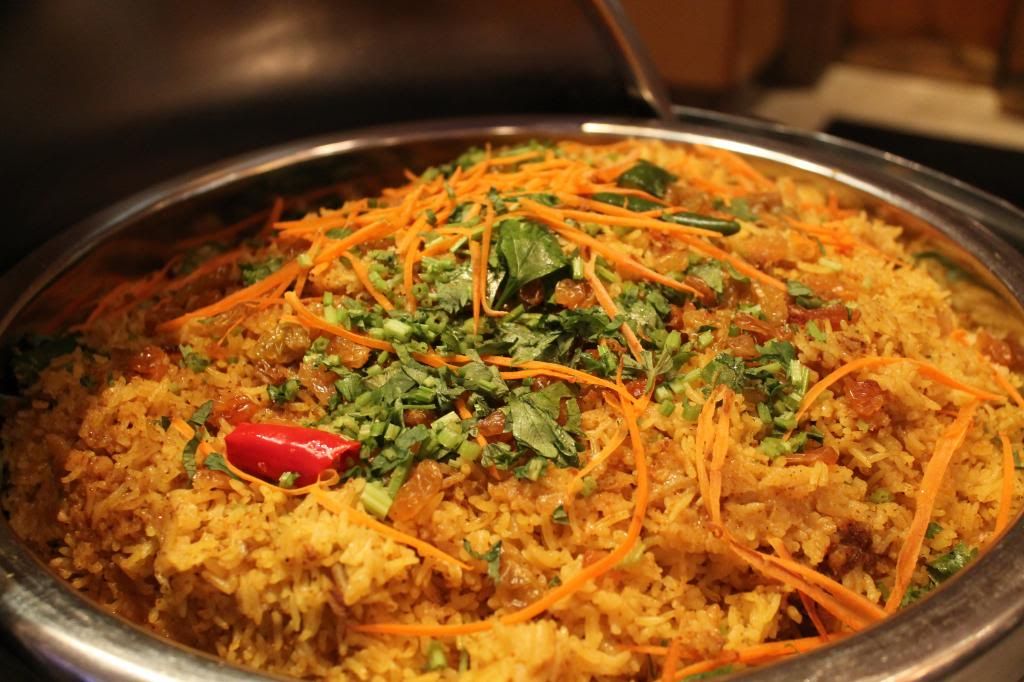 Nasi briyani was fine. Would prefer it more if there are cashew nuts in it.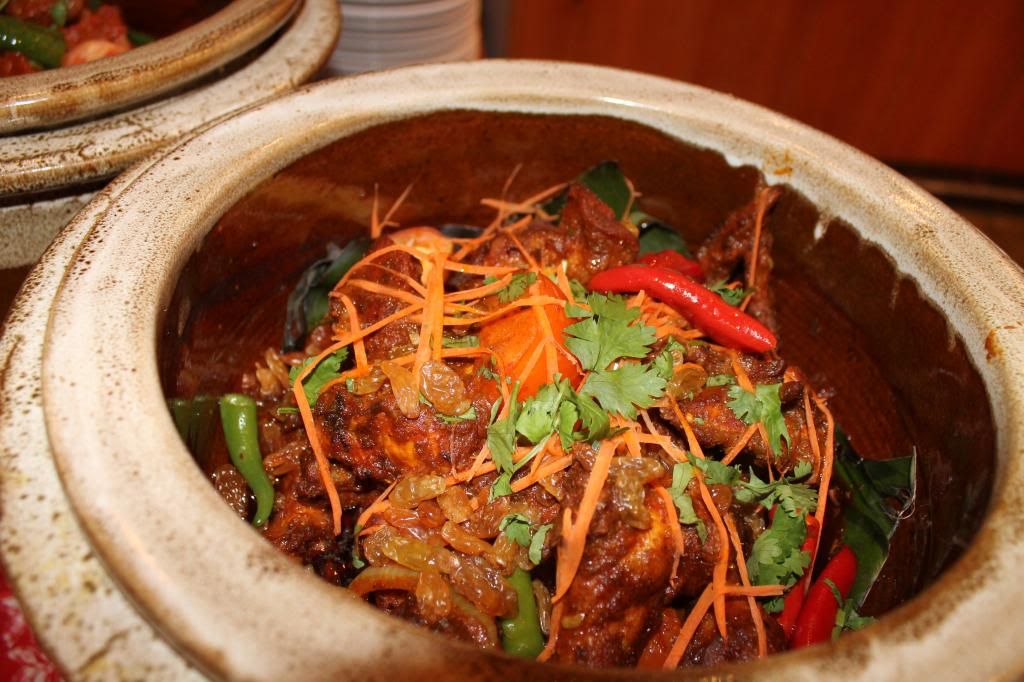 Ayam briyani is to die for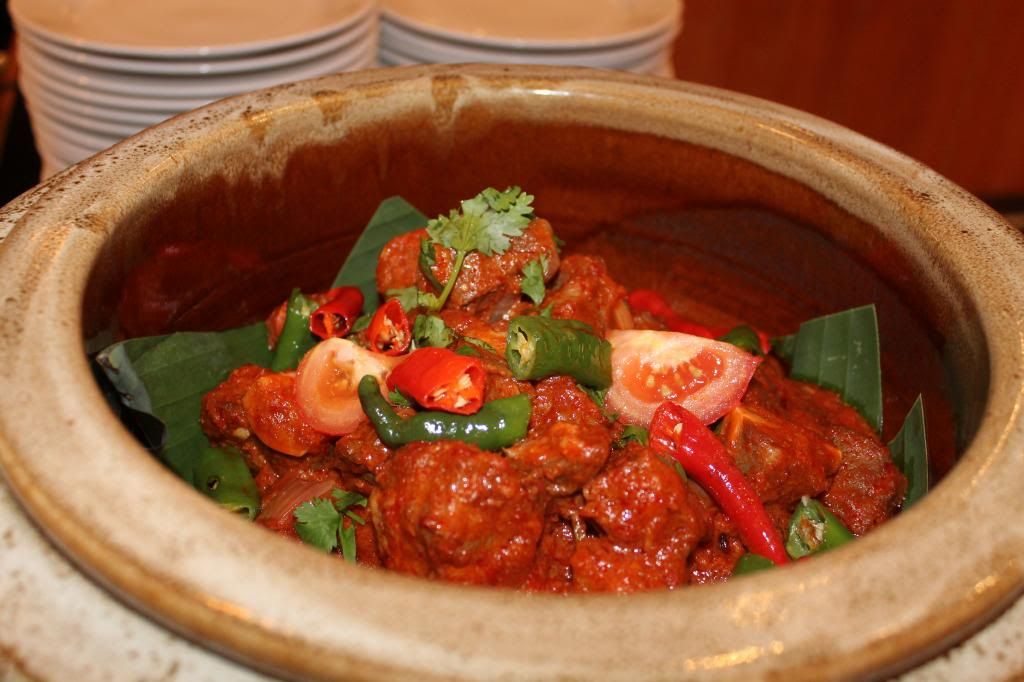 While the chunky mutton masalla is absolutely divine. I had to refrain myself from taking too much though, as I can't really take much mutton as my body will feel as if it's burning up.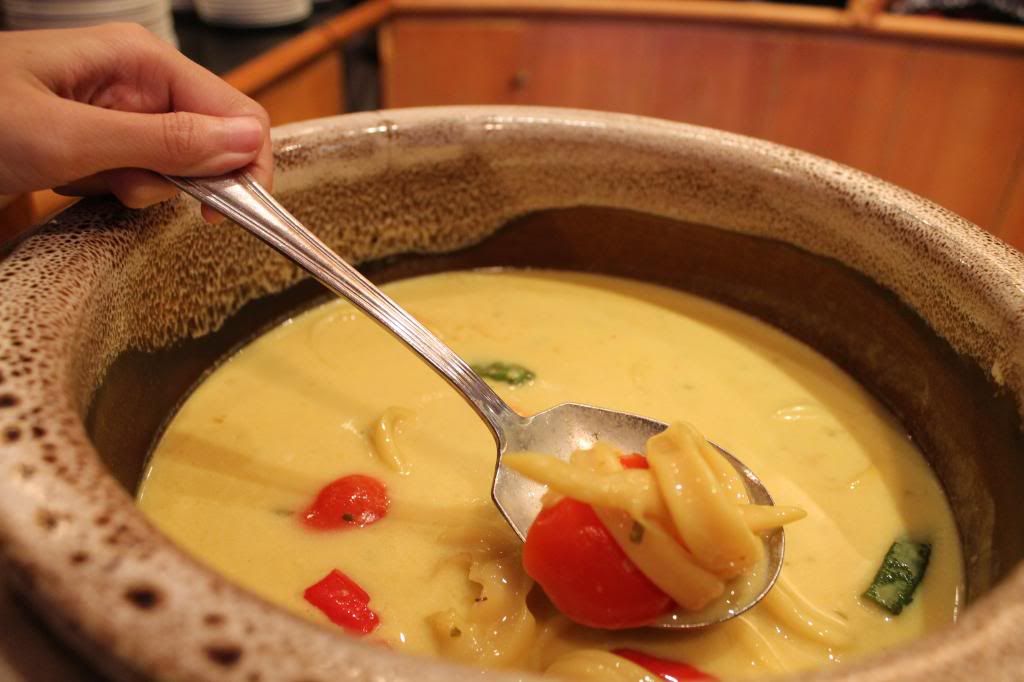 And then there's this, sotong masak lemak cili api. Squid is usually my favourite, but this did not tempt me that much that night and I feel that the masak lemak could use more bird's eyed chillies.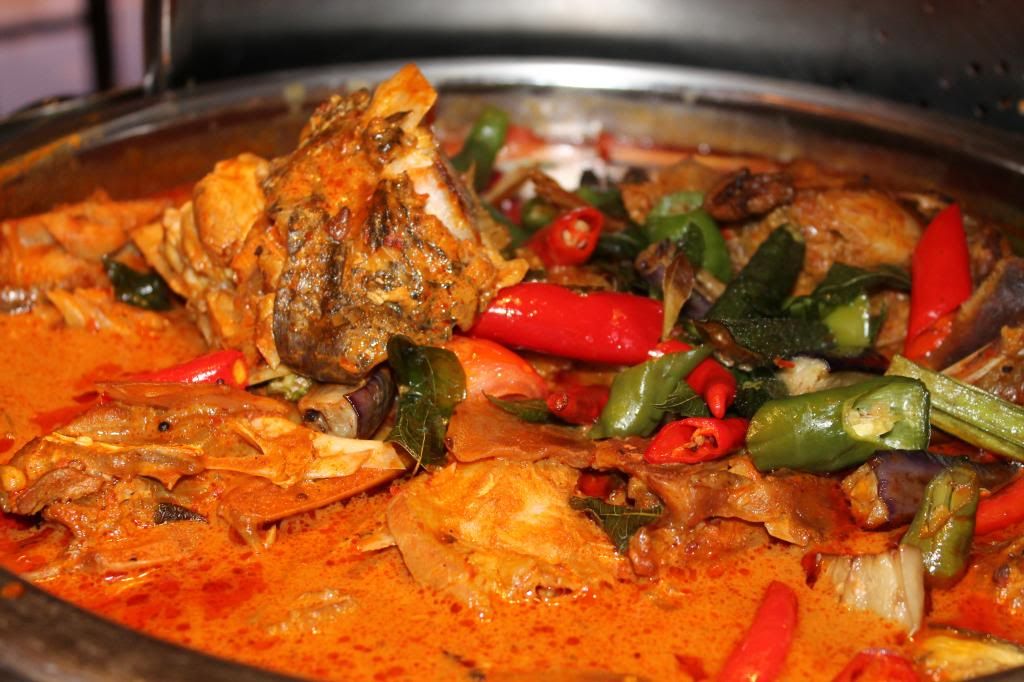 I have no complains on the curry fish head though. Loved this to boot!
Not a fan of fish, but had a bite of the steamed fish in soya sauce and was surprised that they doesn't taste that bad and the fishy smell was absent.
The salted egg prawns was fine. Nothing to praise and nothing to complain about either. Would have thought that this would be a much suitable guest in a Chinese New Year's offering instead of Ramadan buffet. I definitely would prefer it more if there's sambal petai prawns instead.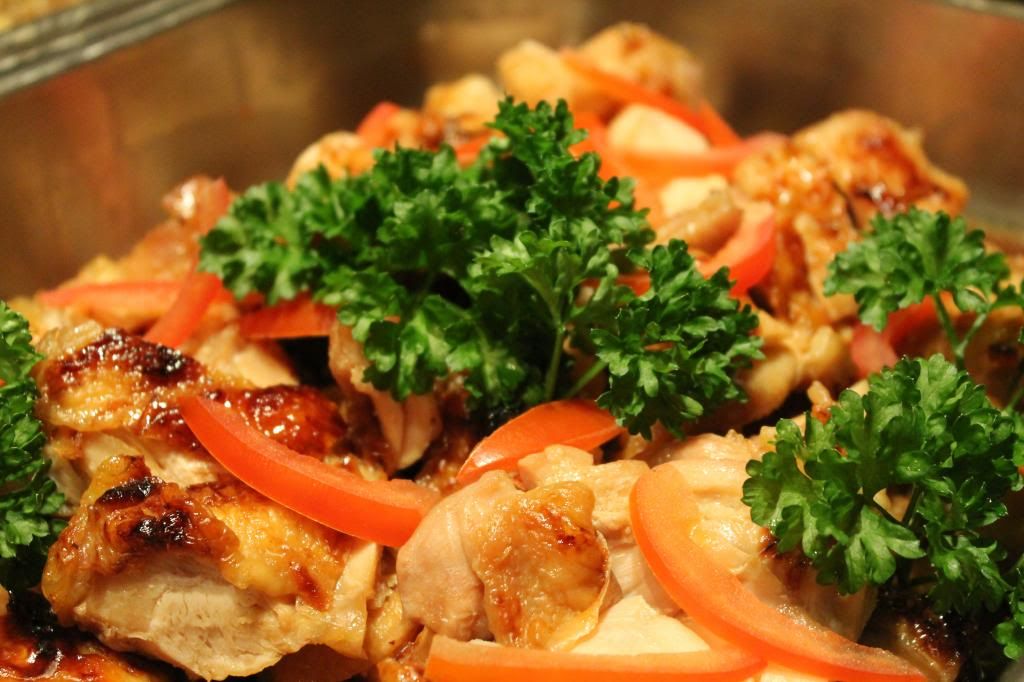 Teriyaki chicken.. I gave it a miss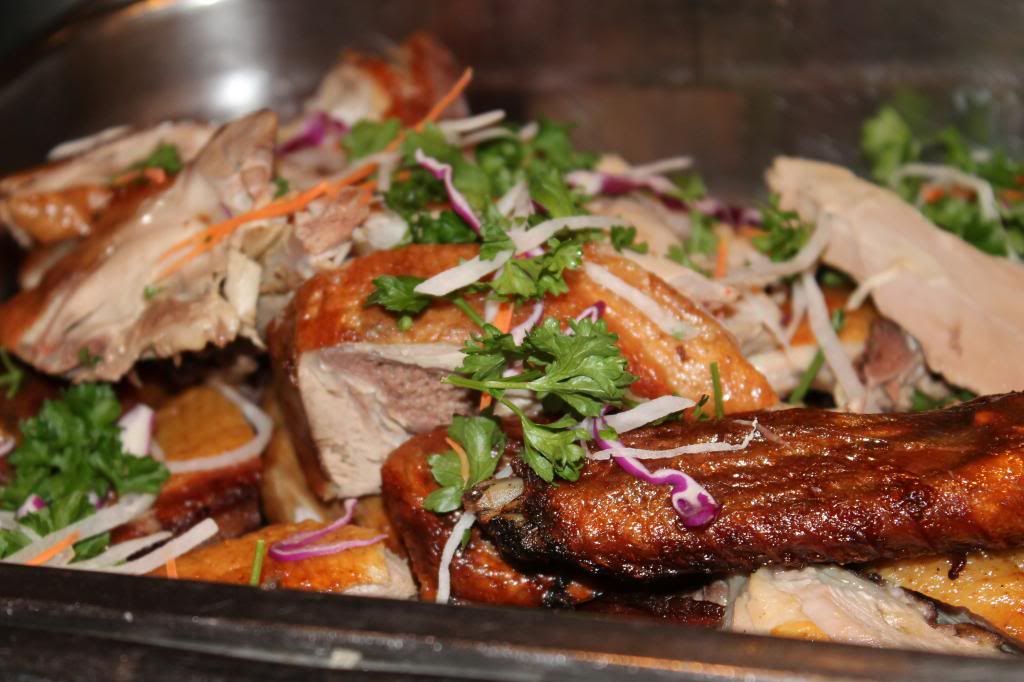 Because I was too busy gobbling up the roasted duck. It was roasted to perfection and surprisingly there was no gamey taste.

Bubur lambuk was divine, and in my humble opinion, second only to the famous bubur lambuk that's distributed in the vicinity of Kampung Baru Mosque every Ramadan.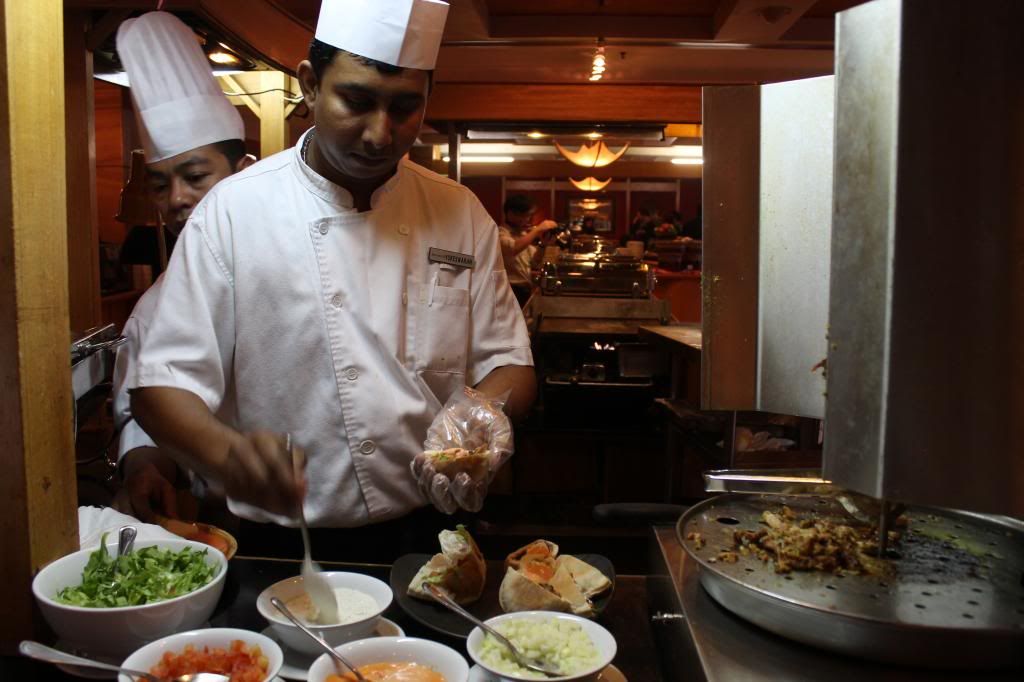 There's kebab counter for those who fancies some Middle East fare. The chef will prepare for you upon order, so you don't have to worry about it being stale or not fresh when you sink your teeth into it.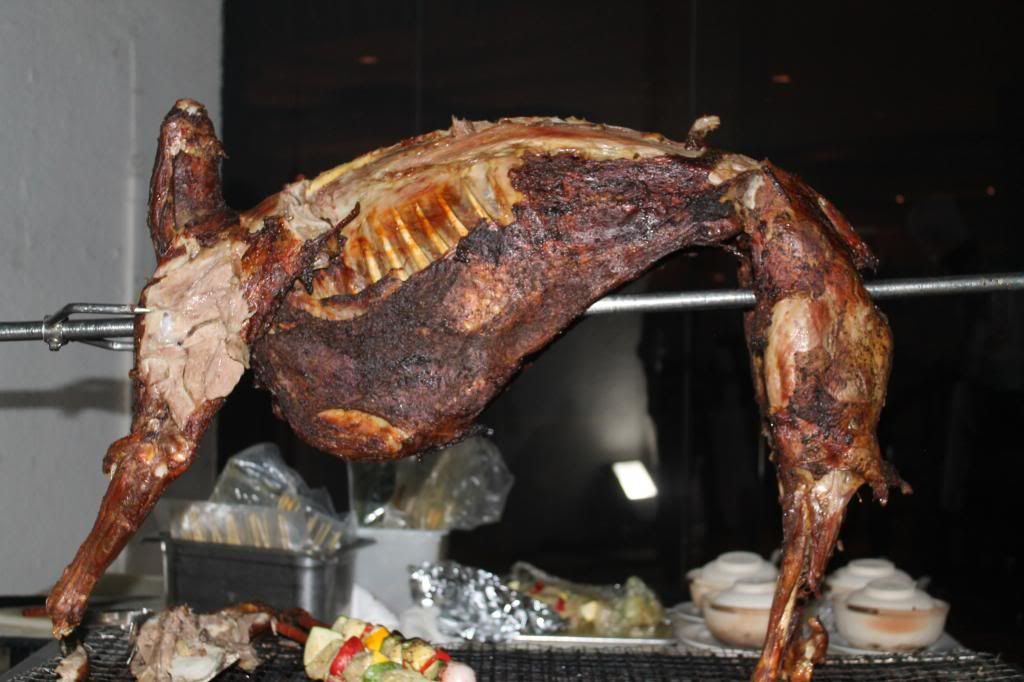 And there's of course, the grilled section where the roasted lamb is. It was perfectly spiced and roasted to perfection.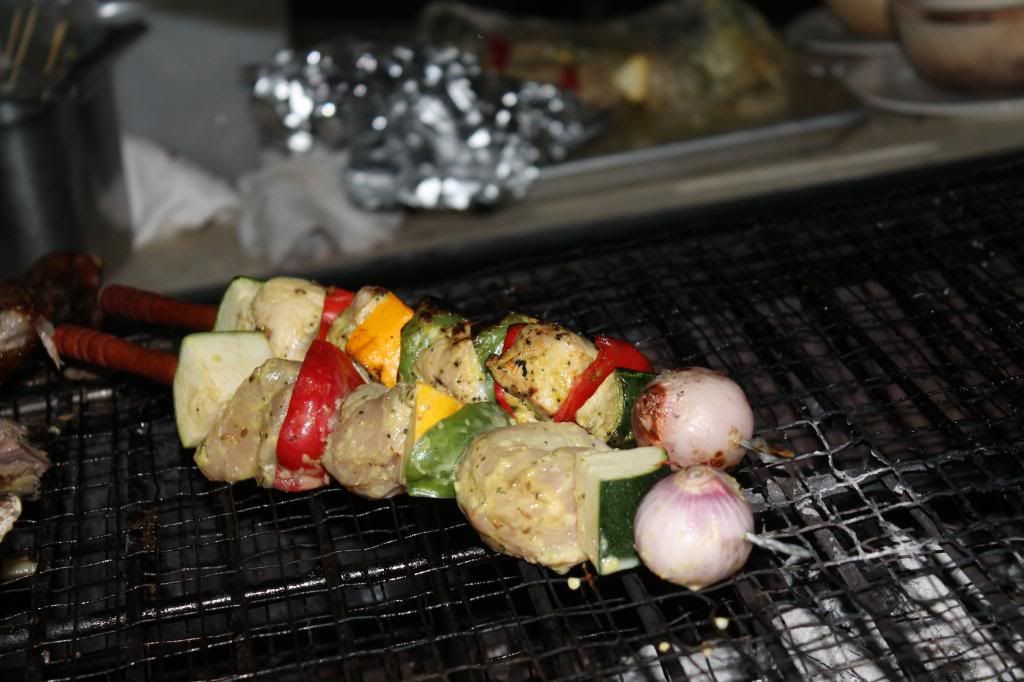 The shish-kebab is a must try, but be forewarned, they are giant in sized. It's highly recommended that you share it with your loved ones if you don't wish to spoil your appetite before sampling the rest of the buffet spread.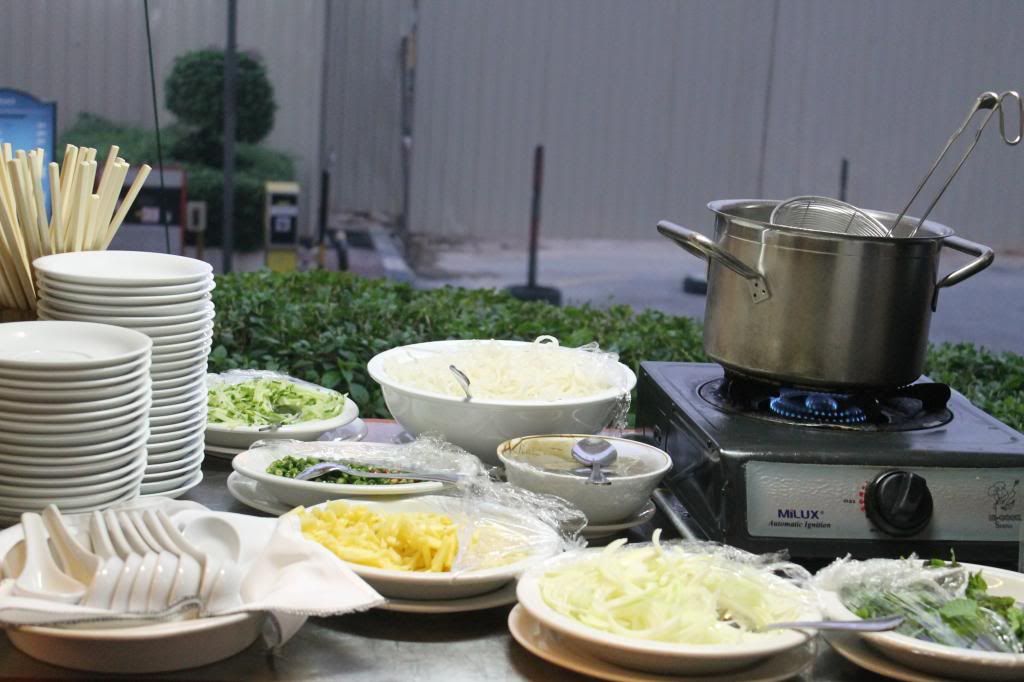 I'm a big fan of laksa, especially the creamy Malay variety that originates from Penang. So I was immensely pleased when I spotted this laksa stall outside.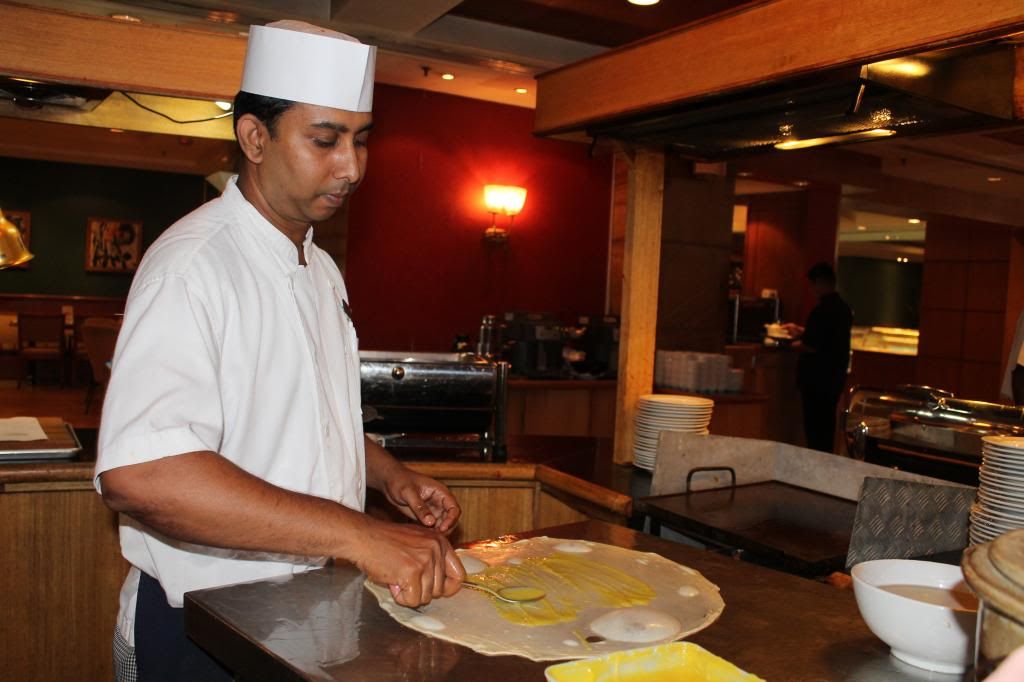 Apart from the grill section and the kebab counter, there's also roti canai counter where you can custom order your roti canais.
These… these are awful! In a good way, I mean. The ketupat had me in its thrall and I had a few helpings of these. Yes, it's THAT good and if I had it my way, I'd pack them up and bring them home with me!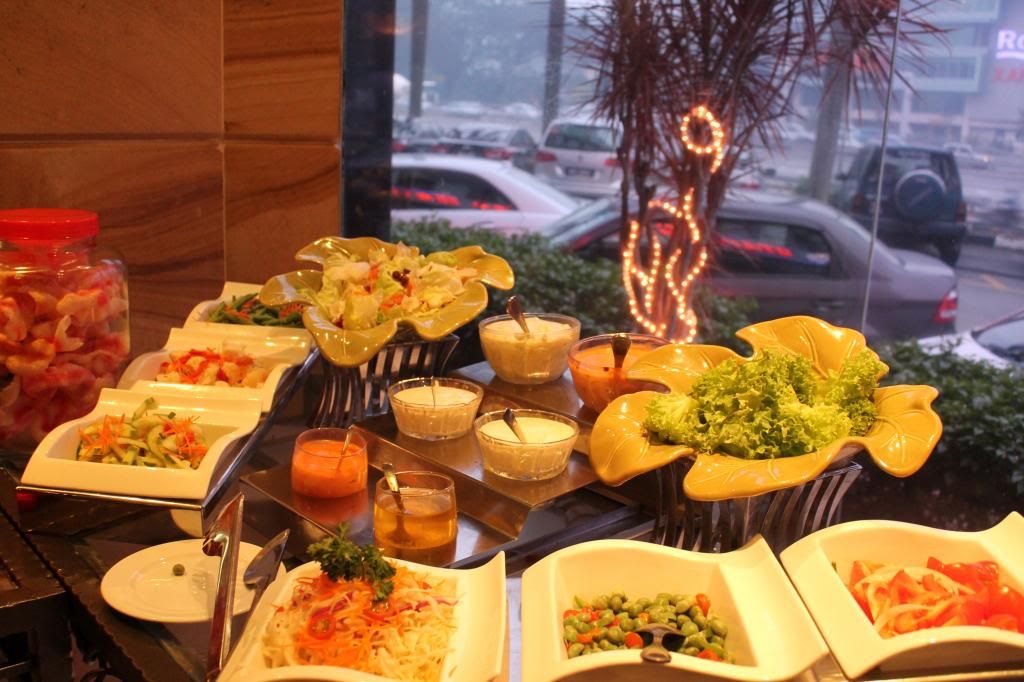 Too much of spicy food and wants something refreshing? Well, you can head over to the salad bar. There's plenty of fresh salads for you to choose from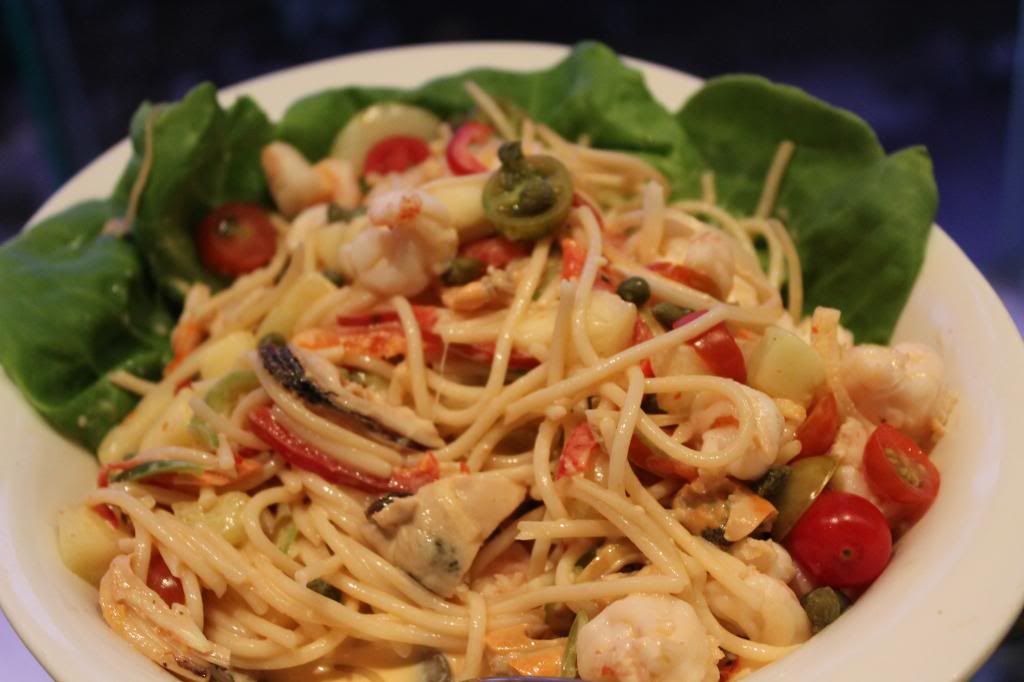 Cold pasta salad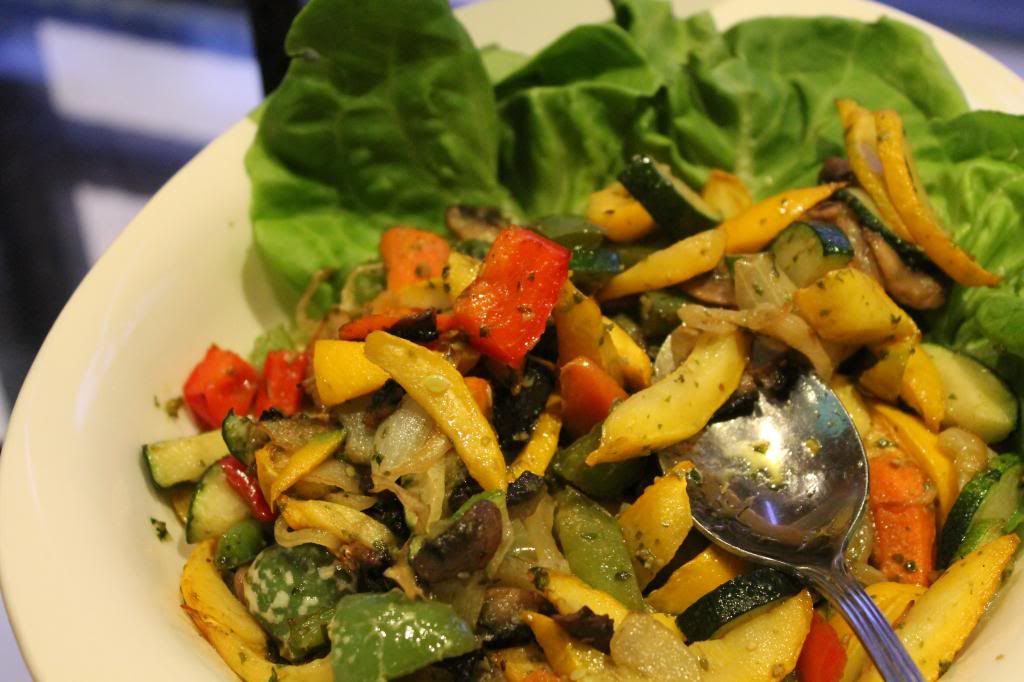 Fresh avacado salad
And not forgetting the fruit salad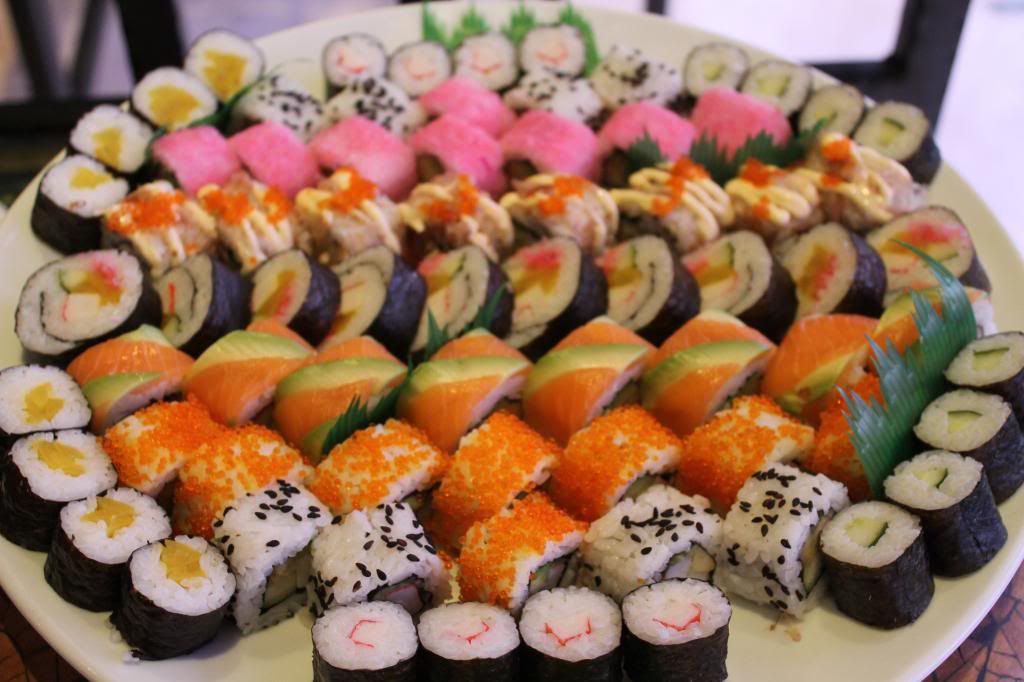 Spotted sushis in the buffet too, but I gave it a miss as I wasn't interested in sushis when I have plenty of kampung delicacies to feast on.
And the fresh oyster did not make it to my plate either. I was too busy slurping up my bubur lambuk by the time I saw this.
This is not much of a food review, but if you're really interested to know what I REALLY think about the food, do make a point to hop over to Rebecca's blog soon. I'll be writing about my gastronomic experience in Utara Cafe Armada Hotel as a guest blogger in her blog. So, hop over soon.

The 'Selera Ramadhan Ala Kampung' is priced at RM78.00++ per person from 12th July 2013 – 7th August 2013. There's pre-Ramadan buffet dinner starting from 24th June 2013 – 11th July 2013 priced at RM60.00++ per person too, so if you can't wait til Ramadan, you can make reservation and head over there now.
10+1 Ramadhan vouchers is also available should you be interested to purchase them as gifts. They're valid from 12th July, 2013 until 31st October, 2013.
Hotel Armada Petaling Jaya
Lot 6, Lorong Utara C, Section 52
46200 Petaling Jaya
Selangor Darul Ehsan Malaysia
Tel : (603) 7954 6888
Fax : (603) 7956 8088
Website: www.armada.com.my
Facebook:www.facebook.com/HotelArmadaPJ
For reservations, please call (03) 7954 6888 ext. 4557
Note: Originally published in one of our team member's blogs: cleffairy.com