Feeling the heat from our little excursion in Lembah Bujang, we decided to head over to somewhere cooling.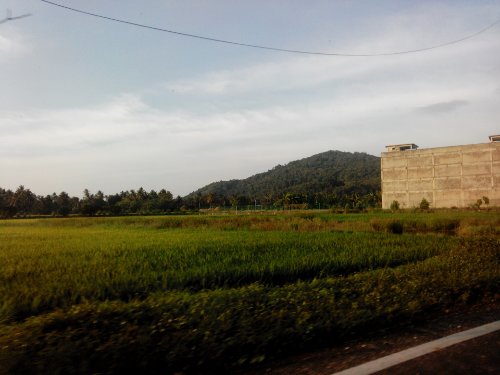 We decided that Tanjung Dawai would be a perfect place to chill.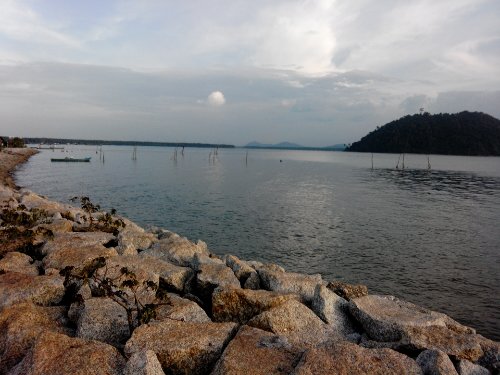 And we were right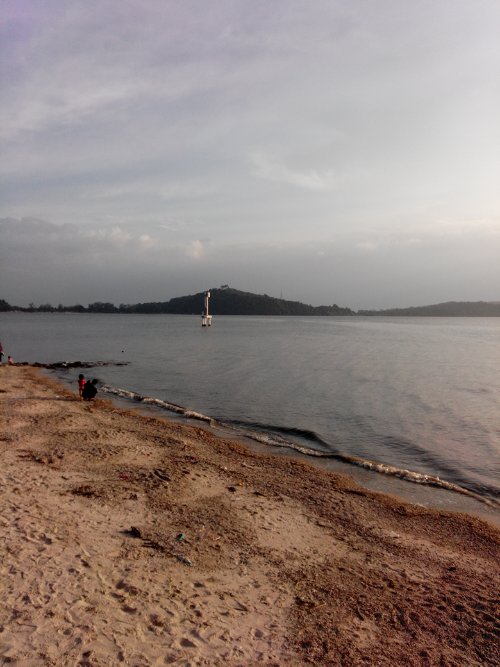 It's a very serene place to be.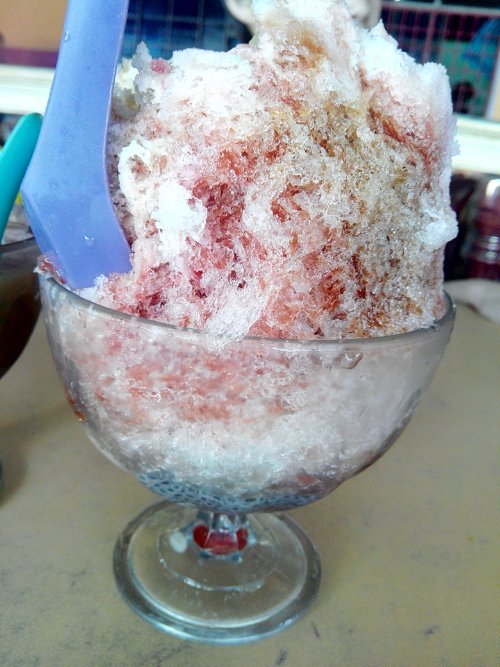 Tummy was grumbling so we headed to one of the stalls by the beach and ordered some cooling delicacy. Ais kacang for Little A.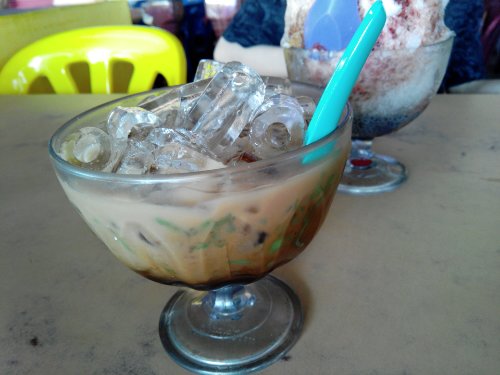 Cendol pulut for Ms.E and Mr.T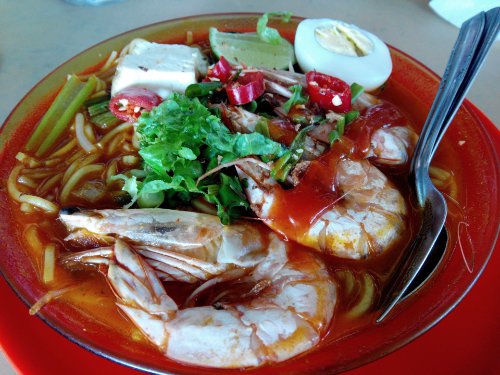 Prawn noodles (soup)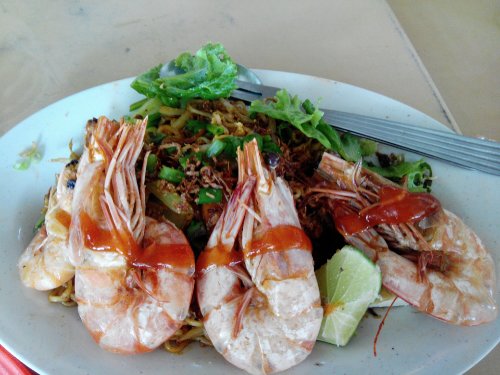 Prawn noodles (fried)
The prawn noodles costs rm12 each. Kinda expensive but considering the huge giant prawns…it was worth every penny.
After filling our tummy, we decided to check out the local marketplace. 🙂 Wanna know what the local marketplace have to offer? Stay tune for the next post then.