Looking for something special to do with your loved ones this school holiday? Well, Team E.T.A was invited to experience the Putrajaya Lake Cruise not long ago, and we thought that it is something that you can consider for a short R&R.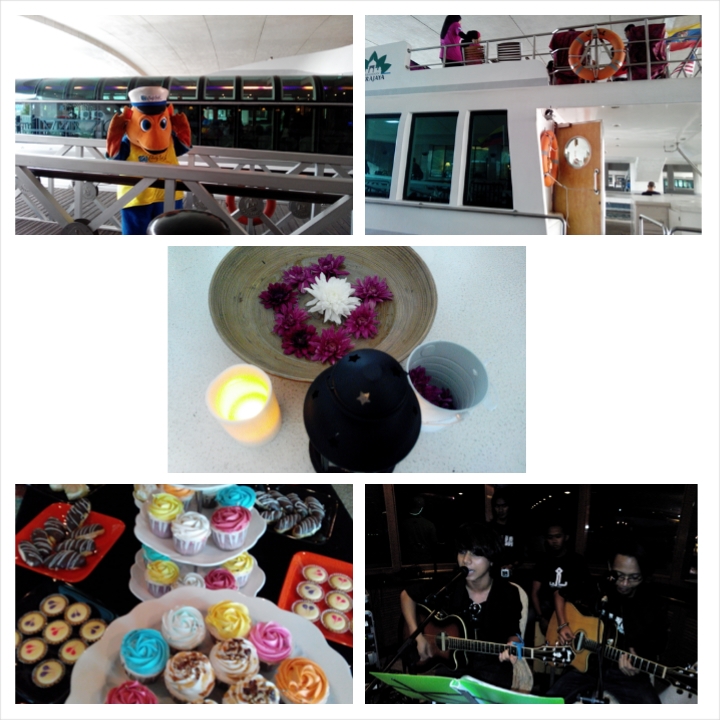 The Putrajaya Lake Cruise is located at Presint 1, Putrajaya. Near the Putra Mosque. The cruise package that we get to experience is the FootLoose and Cruise. FootLoose and Cruise is unique because it offers not only foor spa, but liveband and buffet on board too.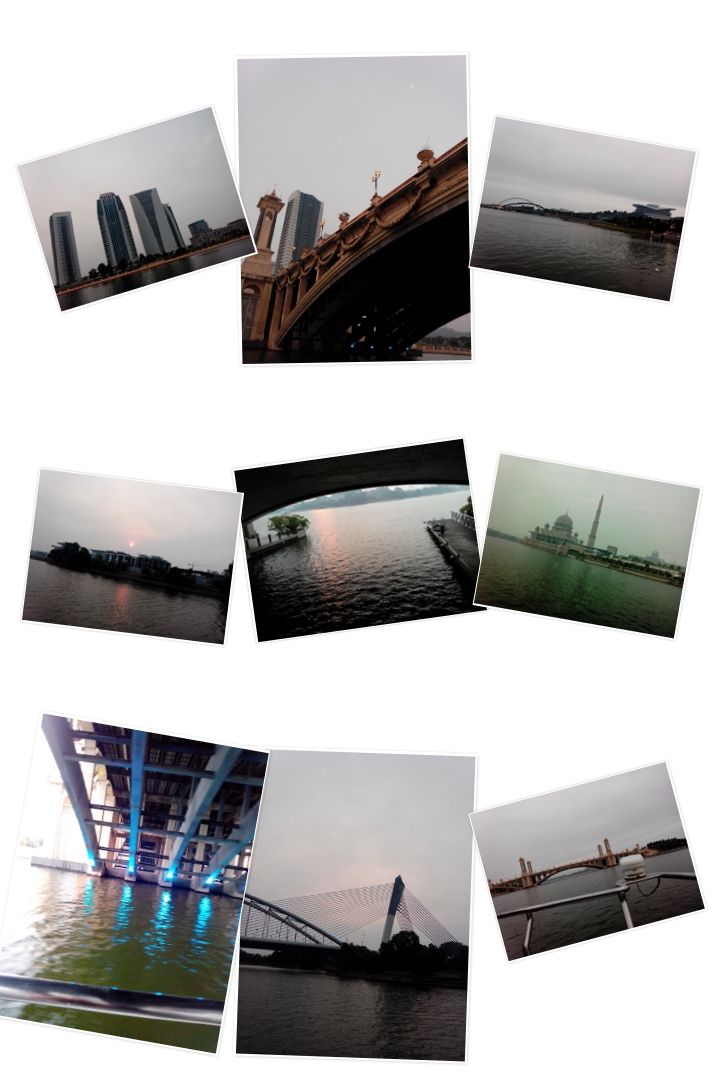 Putrajaya lake area is 650 hectares, and the Putrajaya Lake Cruise has officially became a subsidiary of Putrajaya Corporation on July 1, 2013 to provide recreational facilities to the tourists who visit Putrajaya.
What's interesting about the Putrajaya Lake Cruise is that visitors can choose whether to board a boat or traditional Malay gondola to cruise around the lake. Above is the day view during the cruise. We were taken around the lake ato enjoy the views of some interesting places such as Perdana Putra, Putra Mosque, Darul Ehsan Palace, Millennium Monument, Masjid Tuanku Mizan, Monorail bridge, Marina Putrajaya, Seri Gemilang Bridge, Taman Wawasan Bridge, Seri Saujana, Putrajaya International Convention Centre (PICC), Seri Satria and more.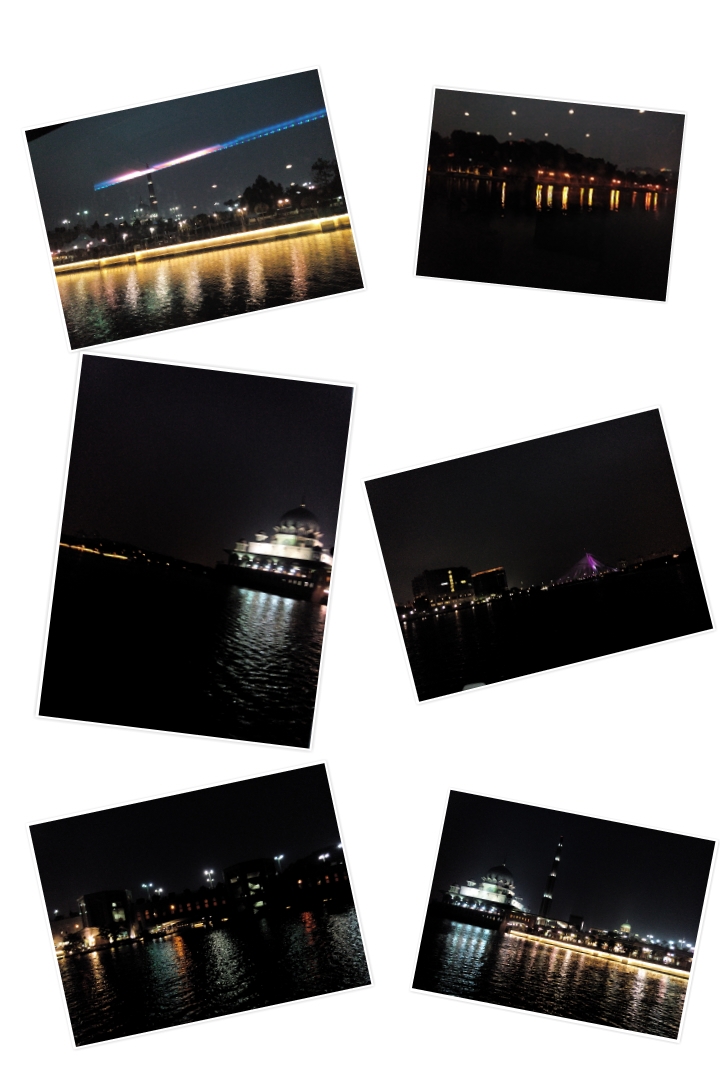 Night view during the cruise.
Available packages:
Dining @ Leaf, Putrajaya
Brunch RM120 ( adult ) RM88 ( children )
Lunch RM130 ( adult ) RM98 ( children )
High Tea RM120 ( adult ) RM88 ( children )
Dinner RM130 ( adult ) RM98 ( children )
* Adult + RM20 on Fri-Sun
Operating hours:
10 am – 9.30 pm
Moonlight Cruise , Putrajaya
This package is only on Friday and Saturday at 8.30 pm and 9.30 pm only. Special because you can enjoy the beautiful scenery around Putrajaya -filled night lights .
Sight Seeing Cruise Boat RM30 ( adult ) and RM25 ( child )
Boat Studies The RM20 ( adult ) and RM10 ( child ) .
Operating hours:
Every Friday – Saturday
8.30 pm and 9.30 pm
Love Boat , Putrajaya
Great for celebrating important dates such as anniversary or birthdays, or even weddings.
RM250/hour ( Monday-Thursday)
RM350/hour (Friday – Sunday)
Cruise & Hunt
Academic package will help school students to pursue a variety of exciting events in the New Millennium Tower and the most attractive incentives for schools are also available.  This package is often the choice school students who come to visit here . Minimum order 40 / package .
Cruise & Hunt Putrajaya
Starting from RM30/pax
Operating hours :
Monday – Sunday | 10 am – 3.30 pm
Cruise & Learn
The students will be exposed to the history of Putrajaya in a very spectacular way . This package is not only for school students , but university students too. Incentives for teachers and schools are also available . Minimum order 40 / package .
Starting from RM18/pax
Operating hours :
Mon – Sun | 10am – 3.30pm
For bookings and inquiries:
Cruise Tasik Putrajaya,
Jeti Putra, Jambatan Putra, Presint 1,
PutrajayaContact :
03-88885539
Email :
[email protected]