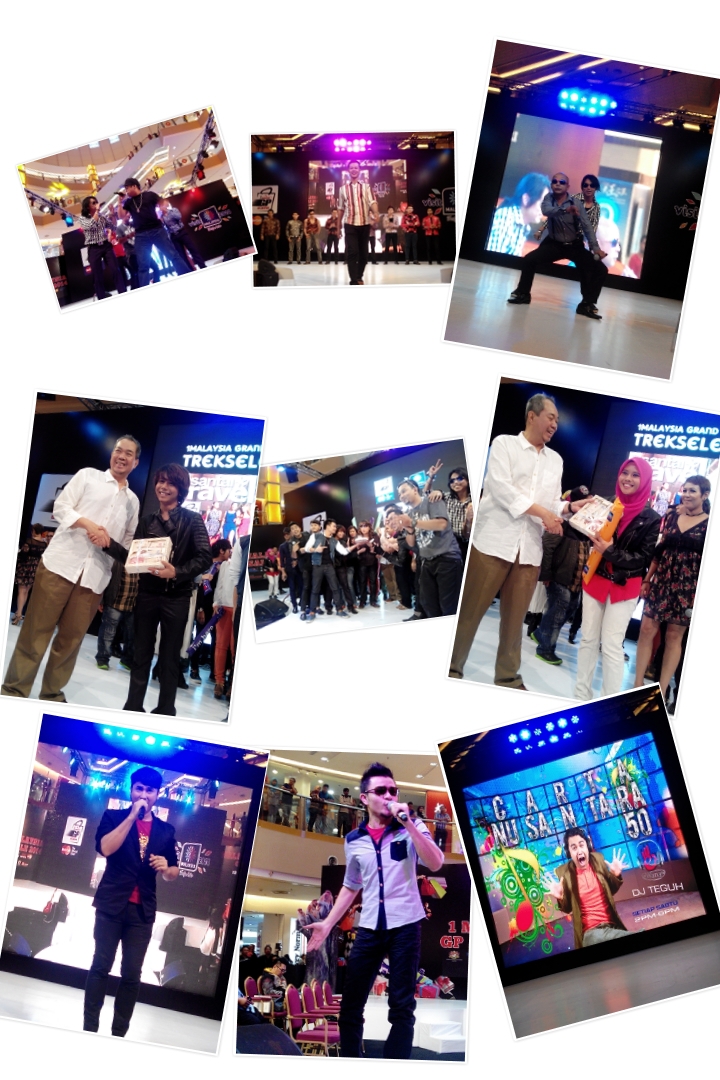 The Visit Malaysia Year celebration began with a pretty lively and at the same time offering the tourists experience the diversity of cultures in Malaysia .
In conjunction with the 1 Malaysia Grand Prix Sale ( 1MGPS ) , a launching ceremony was held at the Shopping Complex , Sunway Pyramid . The launch is filled with endless entertainment with the participation of over 20 local artists will enliven the stage Shopping Complex, Sunway Pyramid. Among the celebrities who will be present are Kaka , Aris Ariwatan , Zaiton Sameon , Nico , VIP Group, Adam AF , Iqwal Hafiz, KOOL , A to Z , Amariz , Altimet , Modjo , Aweera and so on .
eWana FM Radio also featured featured artists and radio DJs to enliven the event 1MGPS Trekselebriti . Among the artists whowas involved are Anne Farina AF8 , Shajiry Damery , Aesar Mustafa , Mega Boys, Faith Ikthiman AF10 , Syasya Solero , and more. Fm Radio Deejay Ewana also present the respective segments as Man King Boys & Elly Raja Lawak , Arshad Shah , Lia Omey , Azz , Nizal Mohamad , Tommy , Princess and Kozz Sazuka .
A fashion show was a collection of well-known local designer – DB Eurasian Kose Kose Design & Collection also 1MGPS Trekselebriti filling stage of the day.
Malaysia is a shopping haven in Asia . By offering a wide range of variation in the centers of world-class shopping , night markets , vintage shops and more surely give tourists value worth every penny spent . Malaysia was ranked 4th among the 12 Best Shopping Cities in the World by CNN.
Kuala Lumpur now stands tall with Paris , Hong Kong , Dubai and Milan in providing a shopping experience that is quite unique ! Kuala Lumpur offers the best price , quality, quality , and service a wide range of world-class brands .
For the F1 fans , the campaign Petronas Formula 1 Grand Prix start at the Pavilion Kuala Lumpur , Queensbay Mall Penang, Johor Bahru and Sunway Pyramid. The main attraction of F1 Simulator Challenge is open to all ticket holders F1 . 10 drivers with the fastest time in each location will be competing in the final round at Sepang International Circuit on March 29 and a NISMO Nissan ALMERA worth RM92 , 000 await winners ! Do not miss the opportunity to get the greatest discount offer during the carnival 1MGPS 2014. 😀 Team E.T.A wishes all of you out there happy shopping. 😀