In conjunction of the Visit Malaysia Years 2014, Santai Travel Magazine, Malaysia's premier travel magazine once again collaborated with the Division of Communication and Publicity Tourism Malaysia to bring us Sahabat Media to visit Pahang.
Pekan is a town located about 45 kilometers from Kuantan, Pahang. Interestingly about the town, it is not only the Royal Town of Pahang but it is also the birthplace of the sixth Prime Minister of Malaysia, Dato 'Seri Najib Tun Razak. More from the town is also a city that is home to the country's automotive vehicle assembly factories world-renowned brands such as Mercedes Benz. According to the stories of the elders, the town got its name from a type of flower called 'Bunga Pekan'. It was believed that the Pahang River wascovered by flowers. But there is another story that made more sense, which is where it says the town got its name from the 'pekan' itself. 'Pekan' means small town, market or place where people buy and sell. On the banks of the Pahang River community placements are often made ​​long time ago. So the trade would be done there.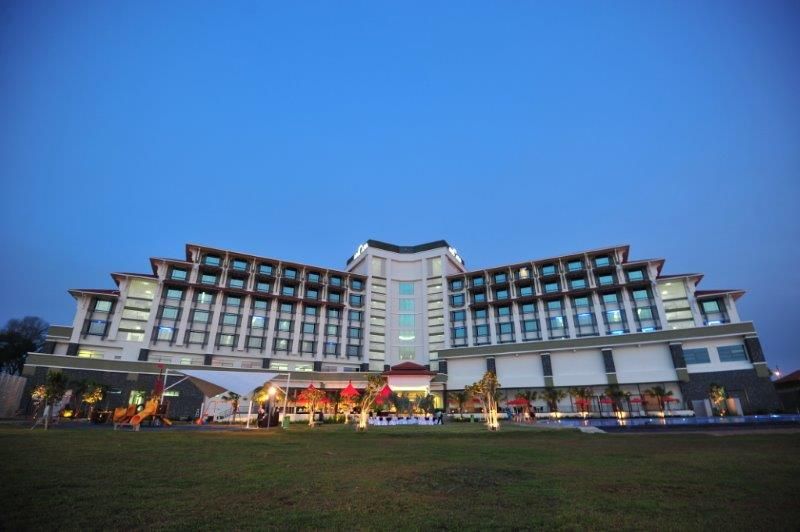 AnCasa Royale is Pekan town Landmarks
Down the path Kuantan – Pekan, easy to find a four-star hotel. From far away stately seven-storey building located on the banks of the Pahang River. That AnCasa Royale Hotel, the newest hotel chain UDA Holdings Berhad, which has become a new landmark town. This involves an investment of RM100 million, was built in July 2011, offers 133 modern guest rooms comprising 22 units of single premier deluxe rooms, 103 deluxe units premier twin, two junior suites, four executive suite units and one presidential suite units and Royale Suite .
Once tapped into the lobby, carpet specially designed floral town makes us spellbound. Similarly, woven and embroidered detailing decorated in some corner of the hotel, inspires nostalgia for the past.
AnCasa Hotel not only offers comfort and luxury, but it is also suitable for those who want to organize a seminar or team building.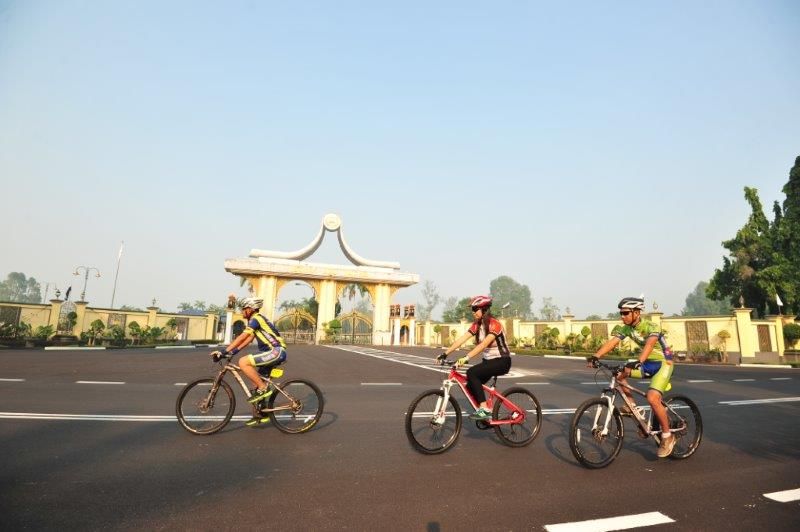 Additionally, some bicycles are also available for those who wish to cycle around the hotel area covering 2.5 hectares.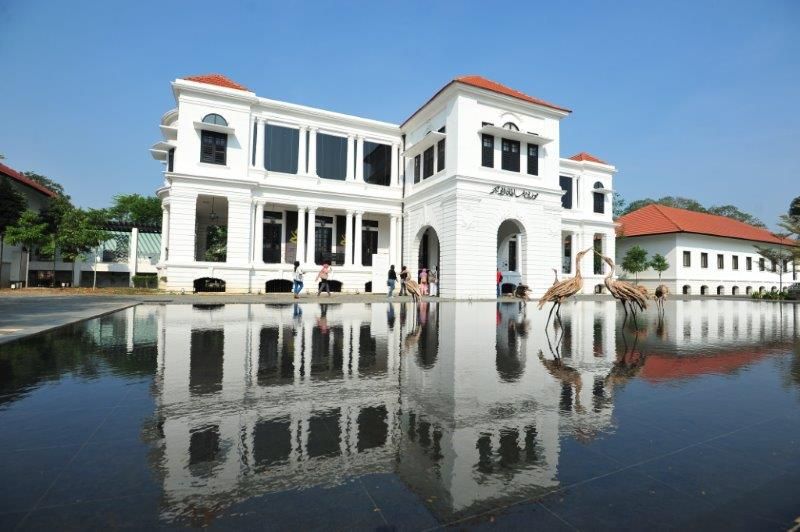 Interesting thing one should take note while in Pahang? Well, I'd say the open air-museum, Muzium Sultan Abu Bakar.The concept of open-air museum, Sultan Abu Bakar Museum, the town is one of the must-visit locations Pekan. Visitors will be fascinated with green grass with a replica of the four tails 'horse' is formed from driftwood, model fighter jets, armored vehicles, replicas Malay warrior made ​​of steel and egrets 'rest' in the middle of the pond. The Museum was originally built in 1888 and used as the first residence of the British Resident in Pahang. The building was also used as the headquarters of the Japanese army during the Second World War and subsequently made ​​the late Sultan Abu Bakar Palace. In 1976, the palace was turned into a museum after the Royal family moved to a new palace. There are five main galleries Kota Beram Palace, Balairong Series, Inderapura, Central Tun Teja and Pekan town with various historical materials. Looked to the gallery Kota Beram Palace, visitors can see the early history and how the late Sultan of Pahang in the modern era, the late Sultan Abu Bakar exploring the use of elephants and boat people.
Inderapura Gallery is featuring Aboriginal model of driftwood and we are amazed to see the world showcasing archaeological fragments found Pontian boat over 15,000 years ago in the upstream of Sungai Pontian and ceramics from the trading ship, Royal Nan Hai, which sank in 1946 and was only found in 1995 the Royal Gallery on the first floor showcases the currency that was used before, galleries polo and hunting activities.Team E.T.A do not have much pictures on that, but here's the info you would need should you be interested to visit:
Visiting hours every day except Monday from 9.30 am to 5 pm
Entrance fees to the people of Pahang RM4, RM5 for domestic tourists and foreign tourists RM16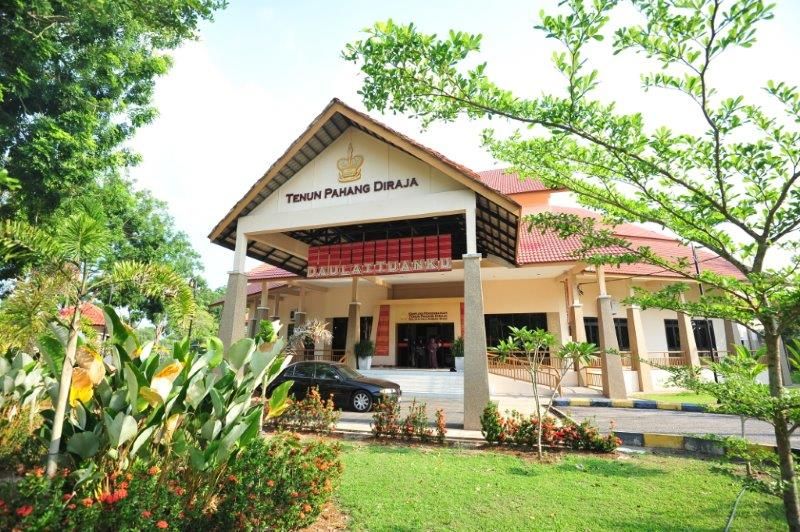 Royal Weaving Center
Apart from the museum, Sahabat Media also managed to visit Royal Pahang Weaving Development Complex of Sultan Haji Ahmad Shah located in Kampung Soi, Kuantan.Pahang is famous for woven fabrics. It is believed to have originated from Sulawesi and Riau or brought to Pahang in the 16th century. According to an old story, it was introduced by a speaker Bugis called Tok Tuan (Keraing Aji). Royal Pahang woven produced according to traditional methods with maintaining artistic subtlety and complexity of design. Pahang woven fabric that is usually used for cloth gloves, and scarves sampin now applied in modern fashion design in line with the latest trends and tastes.In addition to that, we also brought Pahang Weaving Centre in Kampung Paya Keladi.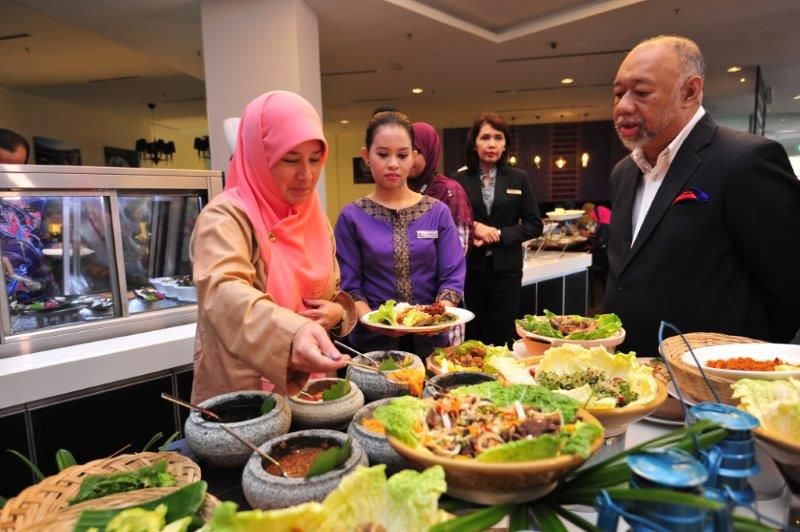 Speaking of royal weaving,Sahabat Media was also very lucky when HRH Tengku Puan Pahang, Tunku Azizah Aminah Maimunah Iskandariah, the wife of the Tengku Abdullah Sultan Haji Ahmad Shah, Tengku Mahkota Pahang spent some time with us in the Ancasa Hotel during lunchtime and shared with us her passion in weaving and cooking.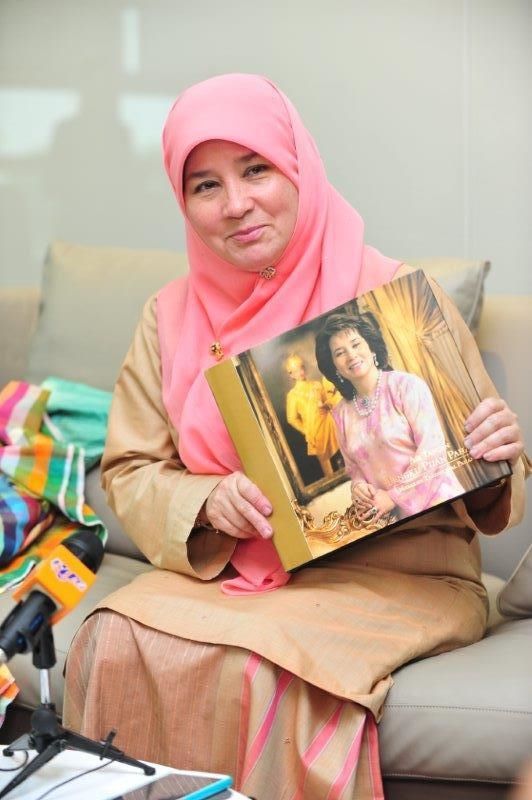 What is certain HRH Tengku Puan Pahang so high commitment in championing the tourism industry in the state of Pahang, especially in the field of culinary arts and heritage Pahang.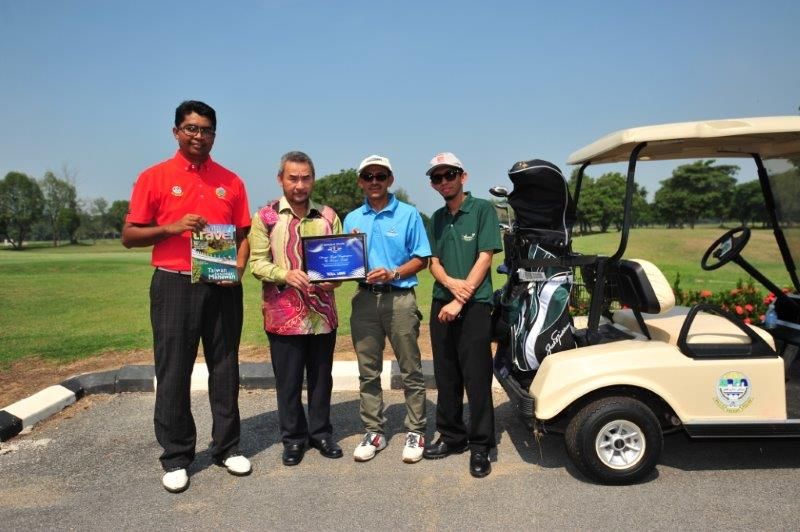 Before ending the program in Pahang, we were brought to the Kelab Golf Diraja Pekan.Writer had 'tee off at Kelab Golf Diraja Pekan along with Idros Haji Yahya, Director of the Office of the Ministry of Tourism and Culture of the State of Pahang, Azlie Halim, Managing Editor Azizul Leisure and Mr Aziz, the manager of Royal Pahang Golf Club.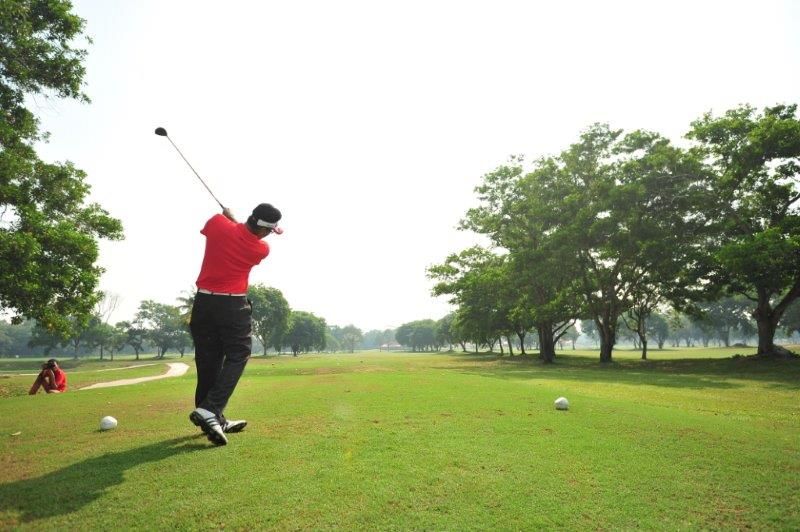 This golf club offers an 18-hole golf course. If you're in town, not difficult to find a golf club located near the palace. All sorts of golfing features and challenges available in this field. Long fairways, blind holes, bunkers and high and difficult greens.
Here's the information on Kelab Golf Diraja Pekan
Golf unit
District Council Town
Crown Street,
Royal City Town 26600,
Pahang Darul Makmur.