Familiar with this anime character?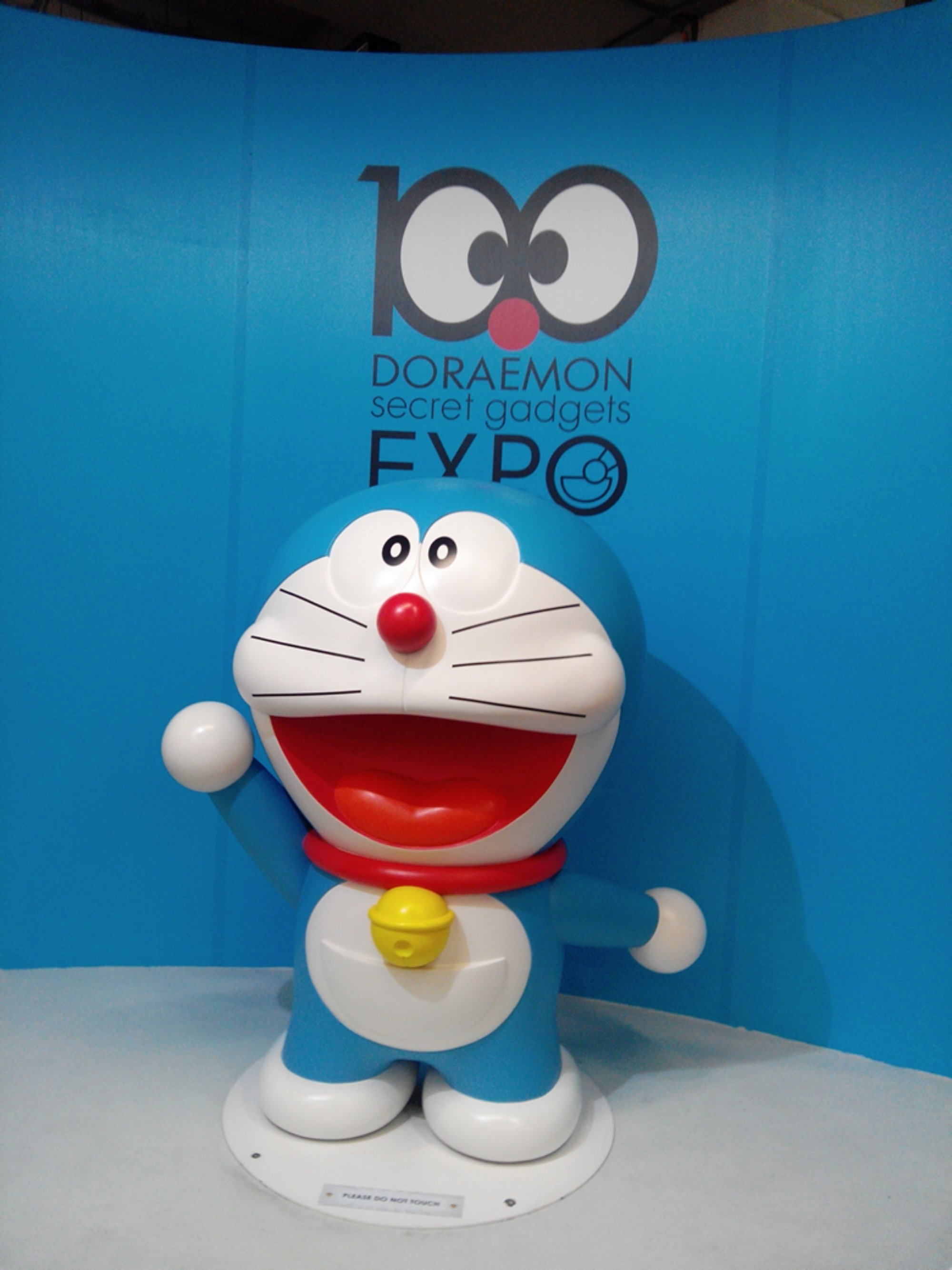 Those who grew up in the 90s are probably familiar with it. Yups. It's Doraemon. 🙂 A well famed Cat-Robot from the 21st Century.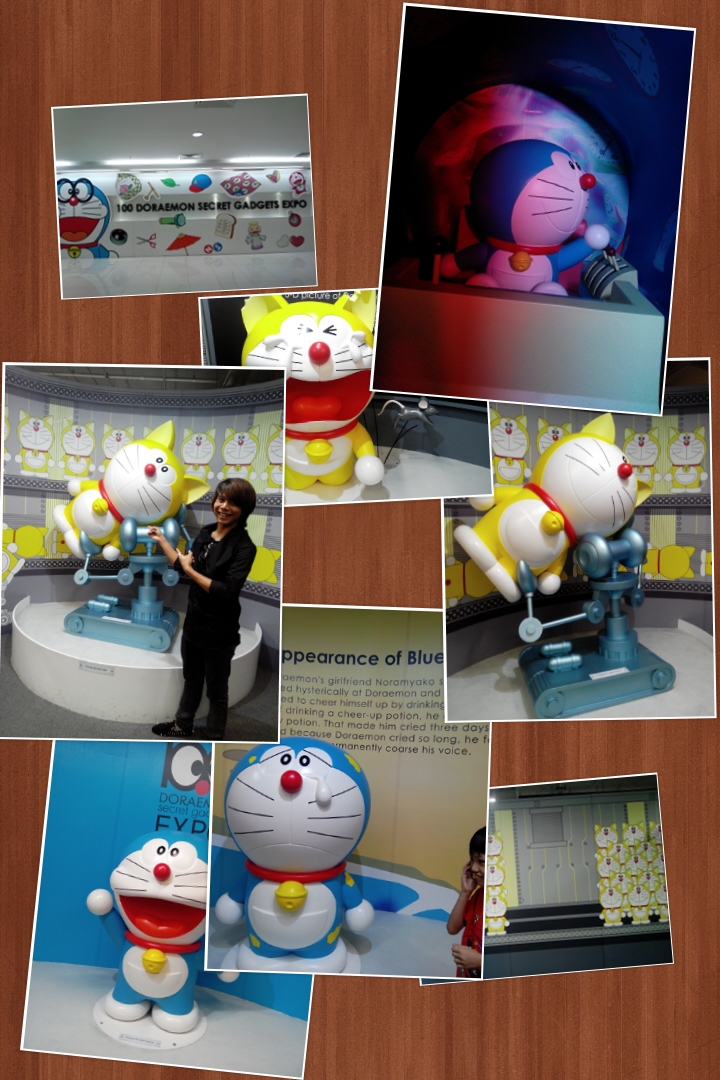 Team E.T.A was recently invited by Tourism Kuala Lumpur to join a
FAM trip to 100 Doraemon Secret Gadget Expo in Viva Homes Cheras with a bunch of celebrities. 🙂 Our junior member, Little A was very excited, to be able to finally meet Doraemon.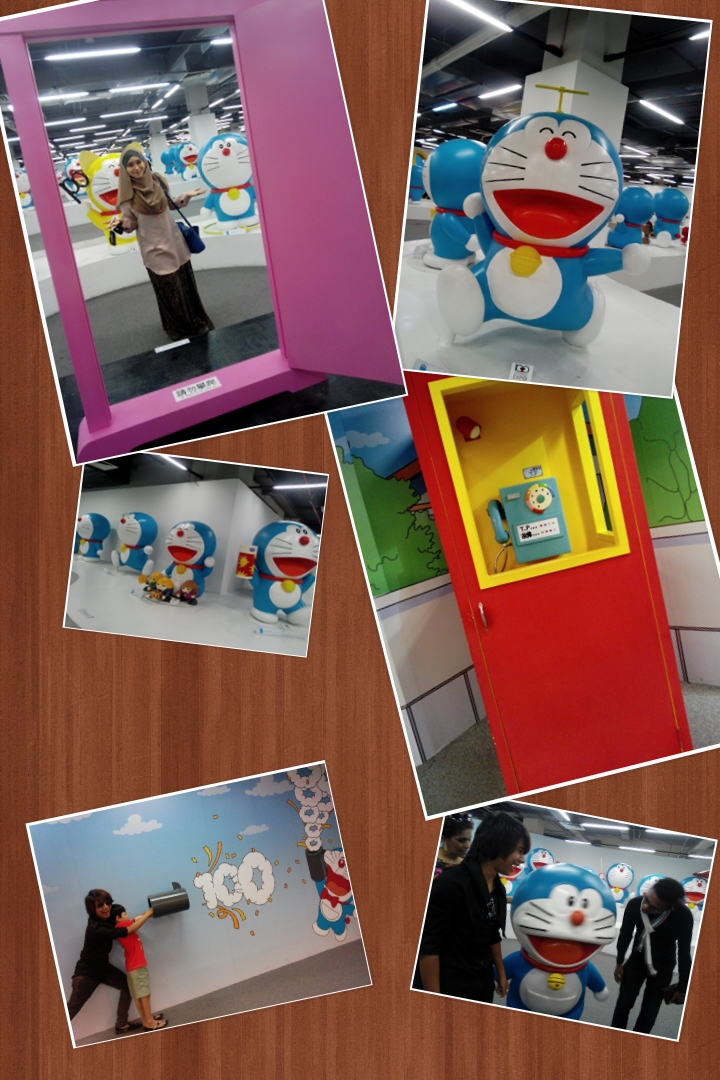 100 Doraemon Secret Gadgets Expo can be likened to a small scale characters centred theme park, where everything from the Doraemon comics and TV adaptation is brought to live. You can see the gadgets featured in the comics there.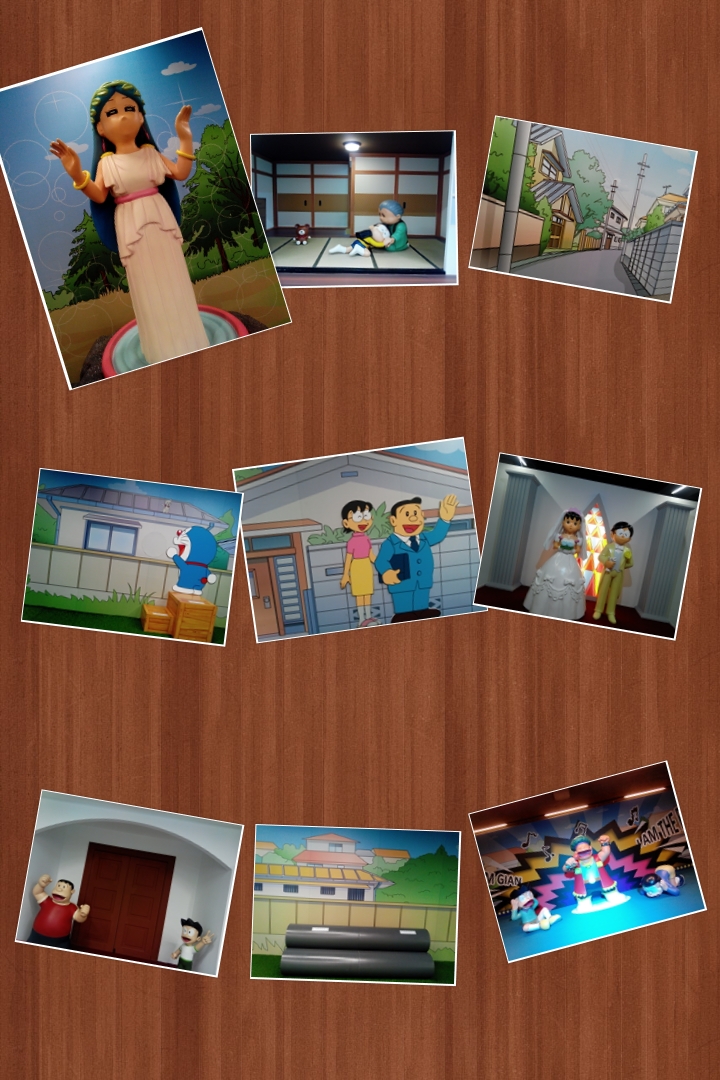 Along with the scenes from the comics…all are brought to live in this expo.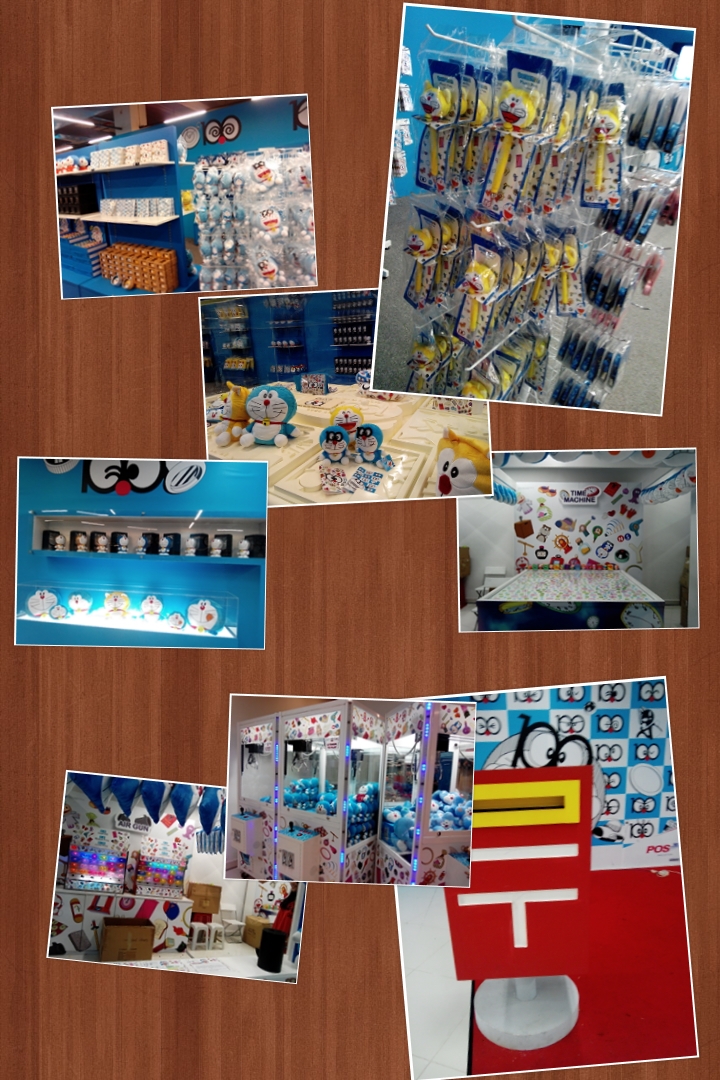 Apart from that, visitors can also purchase various exclusive, never seen before Doraemon merchandises.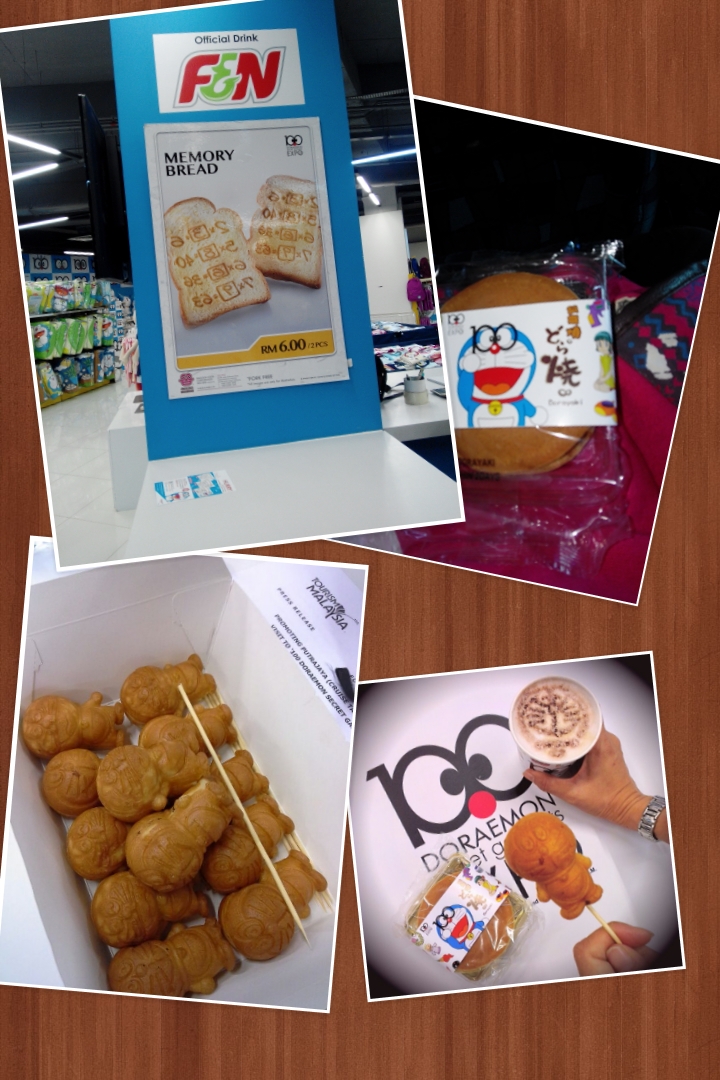 Visitors can also experience eating food that's featured in the Doraemon comics in the Doraemon themed Cafe in the vicinity of the expo.
The expo will be ongoing until 23rd March 2014 and below is the information about it.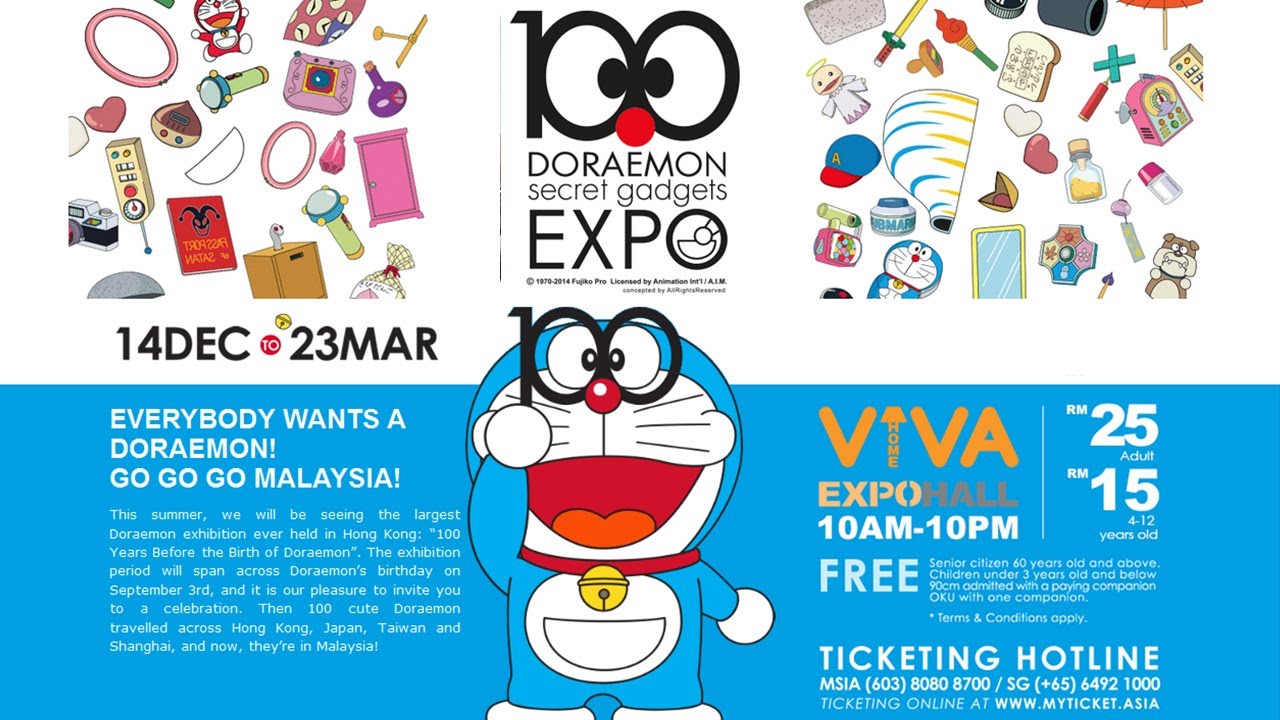 🙂 so what are you waiting for? There's still time to see Doraemon and friends. 🙂
Picture collage courtesy of our junior member, Little A.