The GSS: Experience Singapore (GSS: ES) is back in a refreshed form this year, bringing locals and tourists on a retail adventure involving fashion, food, lifestyle, art, and more!
With a myriad of activities to explore from now until 28 July, make this your guide to navigating the abundance of exciting activities to do and see at GSS:ES. Bring on the good times!
If you've got 8 hours, here's what you can do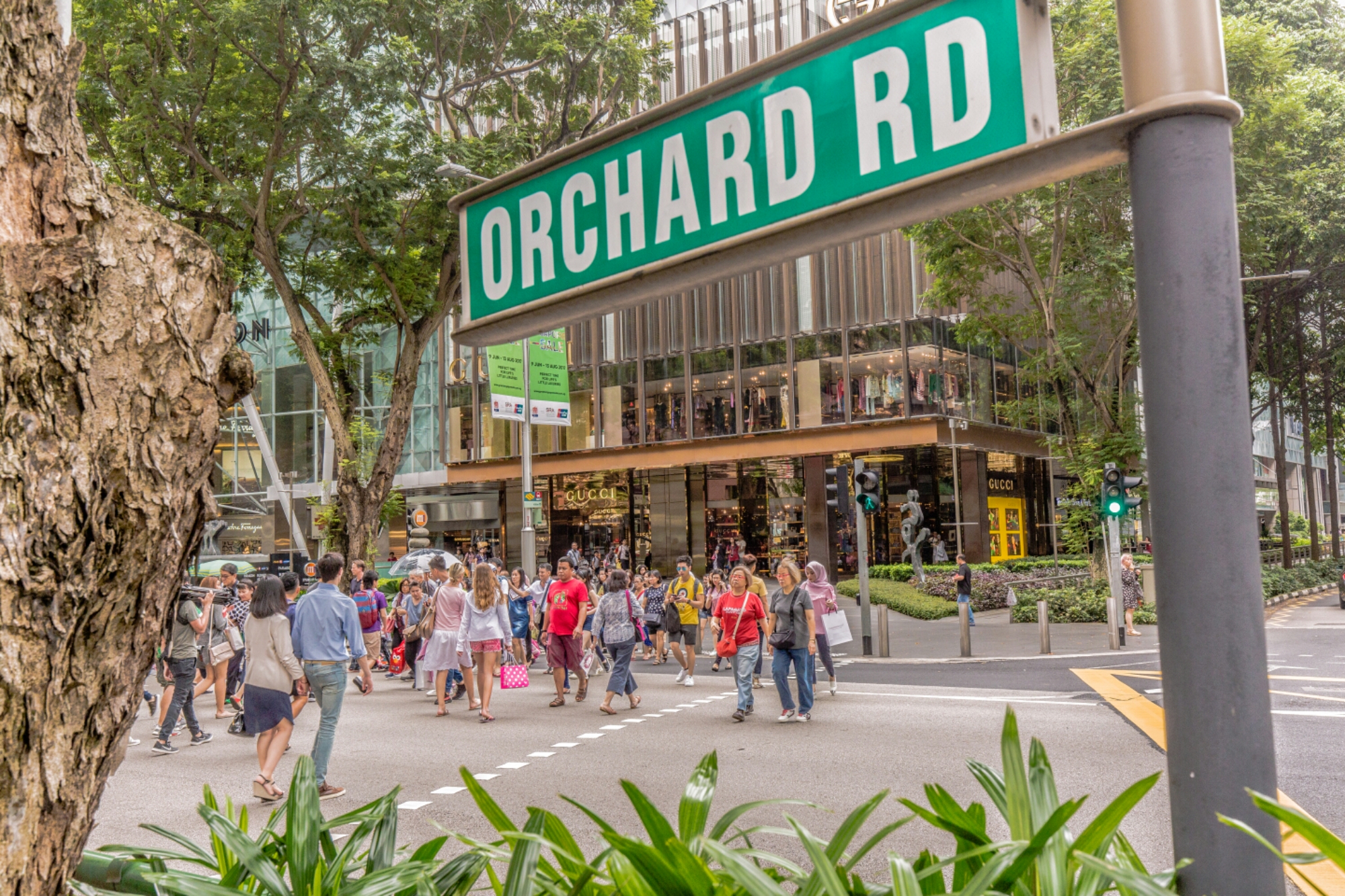 12pm
Take a nice stroll down Orchard Road to check out The GREAT Singapore Street Pop Up that's open from now until 30 June, 11am – 10pm daily.
Swing by the Under Armour pop up where the 'Tilt Brush' Virtual Reality technology will have everyone – gifted in the arts or not – having a good time painting in 3D space.
Love exploring the latest digital technology? The Shirt Bar pop up has partnered INSPIFY to implement a seamless Digital Immersion Kit that allows shoppers to easily discover the story and details behind a product. Imagine all the information you need such as price, size, colour, material, functions and availability right at your fingertips!
Take a quick escape from the heat by popping into the Atomi Lifestyle & Furniture boutique at Mandarin Gallery for a cool (pun intended) look at how the store's product offerings get brought to life through the power of augmented reality.
3pm
A fan of interior design? Head over to The Great Furniture Showcase (ends 28 July) at Robinsons The Heeren (Level 5) where you can view and purchase new and/or limited-edition creations specially produced for this new GSS: Experience Singapore season!
Kids will fall in love with ModuDesigners' Cheese Table (1st picture from the left) featuring a solid wood worktop with cut outs that double up as storage spaces for children to store their materials as they draw, write or play.
5pm
Rest your weary limbs after a long day of shopping by tucking into delicious food and desserts and enjoying live entertainment at the Grange Road Carpark (right outside 313 Somerset).
Over 14 vendors including 25 Degrees Burgers which originated from Los Angeles, The Flying Squirrel, a Japanese-inspired concept, and the Mod-Sin Ayam Shiok Burger will be serving up some good eats.
Continue enjoying the cool evening breeze as you chill out with some good beats by local bands such as Jack & Rai (29 June 5pm) and The Big Break (28–29 June 9pm; 30 June 5pm).
Don't miss out on The Great Singapore Stories, a curated selection of ten short films made by Temasek Polytechnic students will also be presented at the Grange Road Carpark in the evenings.
If you've only got 4 hours…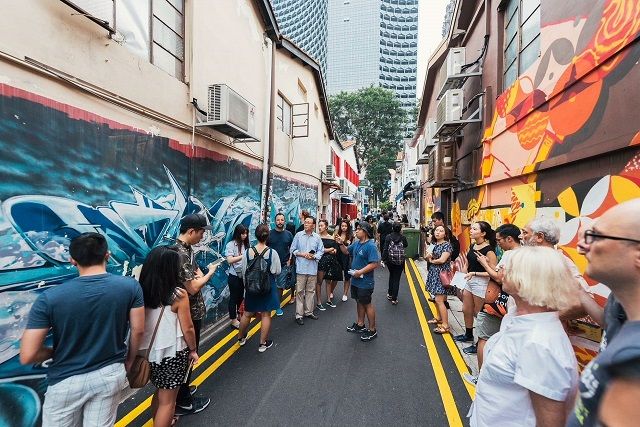 Only got a couple of hours to spare? Don't miss The GREAT Kampong Gelam Experience happening from 5-14 July as this year's GSS:ES has been extended to one of Singapore's oldest urban precincts.
4pm
Take a trip down memory lane at the KG NOSTALGIA (6–7 July, 3–10pm, Open Carpark at Baghdad Street) where pre-loved items featuring cuts and patterns of yore, old-school collectibles and antiques will all be up for grabs at the car boot sale.
The KG Home & Lifestyle Bazaar (5–14 July 2019) will also take place on the same street, transforming the zone into a shoppers' paradise for those with an affinity for unique handicrafts and knick-knacks.
When you're done rummaging for a good deal, don't forget to check out the food trucks serving up kuihs for a true blue old-school Singapore gastronomy experience.
6pm
Catch performances by musicians, artists and theatrical groups from the Aliwal Arts Centre, such as NADI and EKAMATRA in KG SOUQ (5–14 July 2019, 5–8pm) at Kandahar Street.
7pm
Head over to Arab Street to view ProjekGlamway (6 July, 7pm onwards), an outdoor fashion extravaganza where talented designers will use traditional fabric from textile stores and other ethnic materials in the vibrant Kampong Gelam area to dress up models.