Many Malaysians pride themselves in being strict non-vegetarian or simply put plain carnivores. This October and November, Tony Romas, famous for its lip-smacking succulent signature beef ribs and steak, pays special tribute to these meat freaks with the return of the highly anticipated Tony Romas Ribs-Eating Contest 2015. Besides bragging rights, the winners in the male and female categories can also indulge in Tony Romas celebrated ribs,completely free of charge for an entire year!
Until 22 November (in Johor Bahru) and 23 November (in Klang Valley), every purchase of Tony Romas Bountiful Beef Ribs (Roma Rack or Full Slab) at any of Tony Romas nine outlets entitles customers to one entry form.
Meanwhile, customers who purchase a Beef 10 dish will get three entry forms.
Eight male customers and eight female customers will be picked in a draw at the end of the contest period to participate in the grand final of the contest. Scheduled to be held at Tony Romas in Komtar JBCC and Citta Mall, the final event will take place in the malls on 27 November 2015 and 28 November 2015 respectively.
While female participants have their challenge cut out for them, competing to eat Tony Romas indulgent Beef 3, the men will compete with the heavier Beef 10! The mechanics for the final event is simple enough the fastest wins!

Already, the contest has created a frenzy among hardcore meat eaters. Members of a Harley Davidson bikers club were recently seen patronising Tony Romas in Citta Mall to chomp down on the eaterys Bountiful Beef Ribs for a chance to qualify themselves for the contest.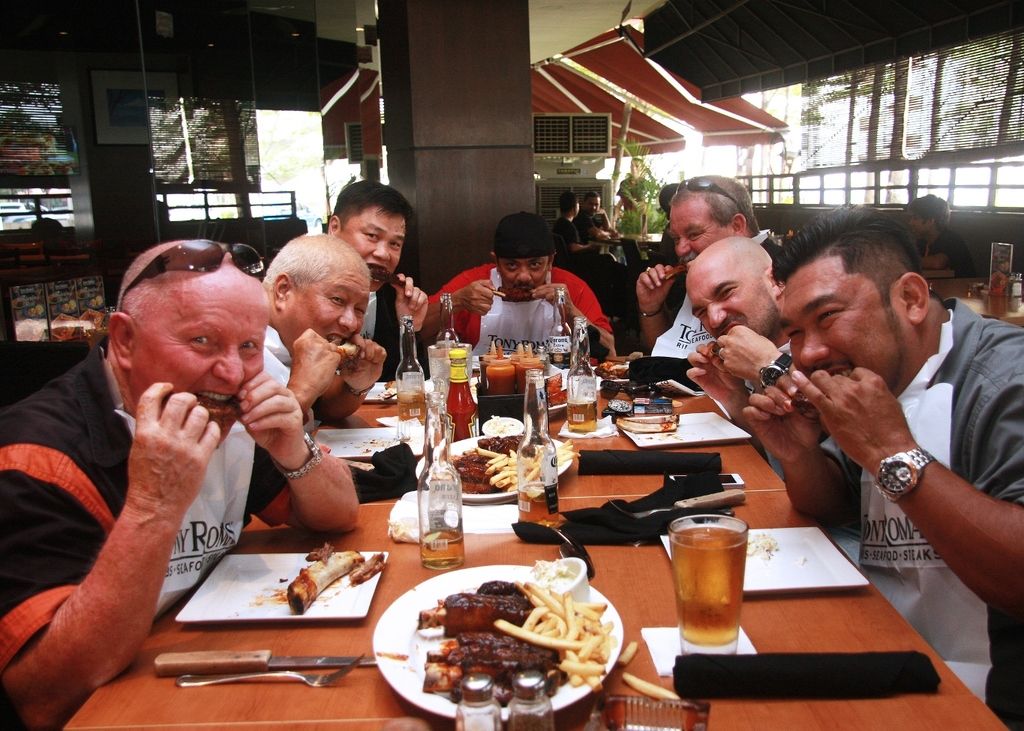 There's nothing like Tony Roma's Bountiful Beef Ribs and the Harley Davidson bikers definitely agree.
For more information about Tony Romas Rib-Eating contest, visit www.tonyromas.com.my