Quill City Mall, one of the latest lifestyle destination in KL is proud to announce its Shop & Dine Fiesta where shoppers stand a chance to win a BMW 2 Series, exclusive holidays and a host of other great prizes.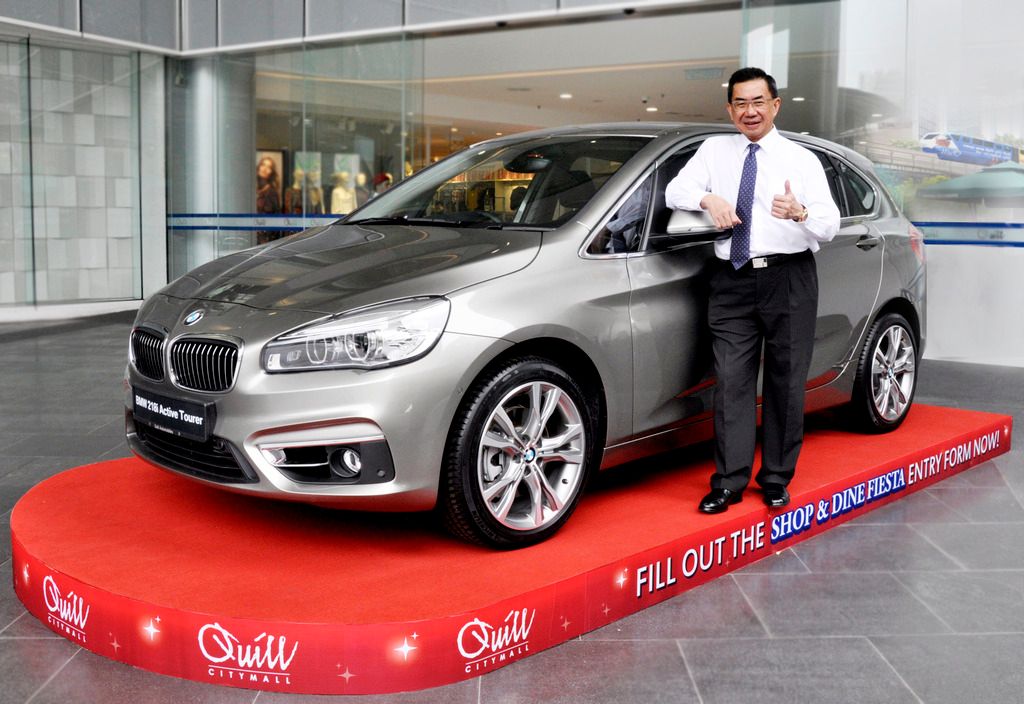 Quill City Mall, officially launched in January 2015 is a rich blend of shopping and dining in a wonderfully designed and exhilarating setting that enhances the pleasure of shopping, dining and urban living in Kuala Lumpur. The upscale yet accessible Quill City Mall, located in the heart of bustling Kuala Lumpur city, includes offerings that fit every lifestyle. This 8-level retail space has been designed to create a modern destination for people to meet, gather and socialise.
The Shop & Dine Fiesta is a shopping and dining celebration at Quill City Mall, where customers spend a minimum of RM150 in 2 accumulated receipts, enter the contest and stand a chance to win a BMW 2 Series, exclusive holidays, monthly contests, giveaways and other great prizes from participating tenants. The Fiesta runs from 8 October 2015 to 7 March 2016.
So, what does the customer need to do to win the BMW and other great prizes? It's simple, really. Just shop or dine for RM150 in 2 accumulated bills, fill in and submit the contest entry form at their concierge and wait! In the meantime, follow Quill City Mall on Facebook (facebook.com/quillcity) and look out for further announcements and surprise contests.
If winning a BMW 2 Series is not exciting enough, Quill City Mall is also organising great monthly giveaways! Just snap a selfie or a wefie, upload on Facebook or Instagram with the hashtags #QuillCityMall, #QCM and #QCMShopAndDineFiesta and you could win some great prizes!
For more information on the Shop & Dine Fiesta, visit www.quillcitymall.com.my or facebook.com/quillcity or Instagram: QuillCityMall