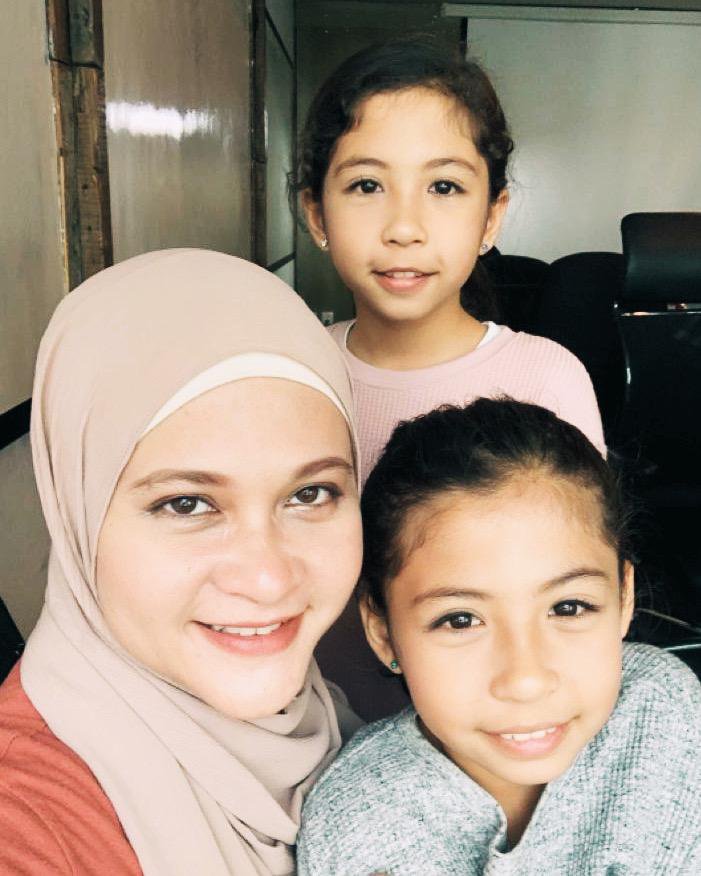 In line with Universal Children's Day 2019, Tiger, a biscuit brand under Mondelēz International today rolled out its #StrengthFromWithin movement. Acknowledging the importance of the overall development of a child, beyond just what is visible to the eyes, #StrengthFromWithin is rallying Malaysian parents to recognise, discuss and nurture the strength of character in their children, characters that will enable them to thrive in life.
"Children who are confident, courageous and resilient will be able to overcome challenges and seize opportunities. #StrengthFromWithin encourages parents in Malaysia to give equal amount of attention in nourishing the minds and emotional well-being of their children by focusing on strength of character," said Simon Crowther, Senior Marketing Manager, Biscuits of with Mondelēz International (Malaysia, Thailand and Singapore).
This movement by Tiger reflects the brand's purpose-driven concept that encourages positive change and behaviour, which is also in line with Mondelēz International's overall approach that focuses on driving the greater good for consumers. As a leading snack company in the world, Mondelēz is on a mission to empower people to snack right. It is a catalyst with a unique position to offer consumers the right snack, for the right moment, made the right way. In relation to this, through the #StrengthFromWithin movement, Tiger is creating a platform that sparks positive discussions to inspire and empower parents to take the necessary steps in driving change.
Leading up to Universal Children's Day on November 20th, 2019, Tiger has engaged a few celebrity moms in Malaysia namely Sheahnee Iman Lee, Sharifah Aleya and Aishah Sinclair to kick-start the discussion on the topic. Among the planned activities include an Instagram LIVE discussion dubbed 'Bicara Bersama Mama' and Instagram polls for moms out there.
The discussion aims to present a refreshed perspective on a child's growth whilst changing mindsets and educating parents on ways to ensure their child has a positive outlook in life – giving importance to this aspect as how they would do for their child's physical and intellectual growth. At the same time, Tiger will also be presenting numerous parents and kids in Malaysia with a mystery box that contains a fun Universal Children's Day activity for the entire family.
Speaking about the movement, Sheahnee Iman Lee shares "Times and our environment have changed – now, our kids are not only juggling activities in and out of school, they are also managing the pressures of social expectations. We need to remember that our children are made up of so much more. I appreciate that Tiger is initiating #StrengthFromWithin to remind parents in Malaysia that inner strength is a key aspect of our child's overall development."
Sharifah Aleya who is still very much active in the corporate world highlights "It is crucial for children to know that they have total control over their minds and emotions. They need to know it is normal to feel angry, sad, ecstatic, confused, and so forth as they are not robots. We as parents also need to ensure our kids know and feel that they have us, their mommies and daddies. They need us to help them work out their feelings, without judgment. We need to be there to help them find that strength from within. In the real world, they will encounter obstacles and despite whatever it may be, it is important that they are able to count on their strength from the inside to bounce back. I am excited that Tiger has taken the leap to lead this important movement."
Stressing on the significance of such a movement, Aishah Sinclair, a mom of two shares "Nurturing our children's inner strength should start from their early years. This is the time when we are able to build their character. As a parent, I do believe that everyday experiences help in sculpting the strength of character in a child. Values such as bravery, kindness, courage, and confidence among many others will definitely see them through, especially as they grow."
Tiger's take on #StrengthFromWithin was also recently solidified through its meaningful and timely TV commercial which showcased that true strength comes from within – emphasising the need for us to improve the power of our mind and heart before working on strength that is visible on the outside.
'Bicara Bersama Mama' Instagram LIVE
Tune in to Sheahnee Iman Lee (@sheahnee), Sharifah Aleya (@sharifahaleya) on Universal Children's Day, November 20th at 9.30pm to be part of the discussion.
Instagram Polls for Moms
Follow Aishah Sinclair (@aishahjennifer) as she presents refreshed perspectives on raising our children in this age and time.
#KekuatanDariDalam Family Moment
In line with this, Tiger (@tigerbiscuitmy) is also running an Instagram contest 'Kongsi Saat Kekuatan Dari Dalam Keluarga'. One lucky family in Malaysia will stand a chance to win a trip to Tokyo, Japan. There will also be many prizes up for grabs for weekly winners. To participate, just follow the steps below:
Buy any Tiger products
Share a post of a quality time with your family on Instagram and #KekuatanDariDalam.
Head to Tiger Malaysia's Facebook Page to find out more! Contest closes on November 30th, 2019.