Looking for a place to eat seafood in Kuala Lumpur? Here's a good place to have seafood.
Nong&Jimmy, Seafood Restaurant.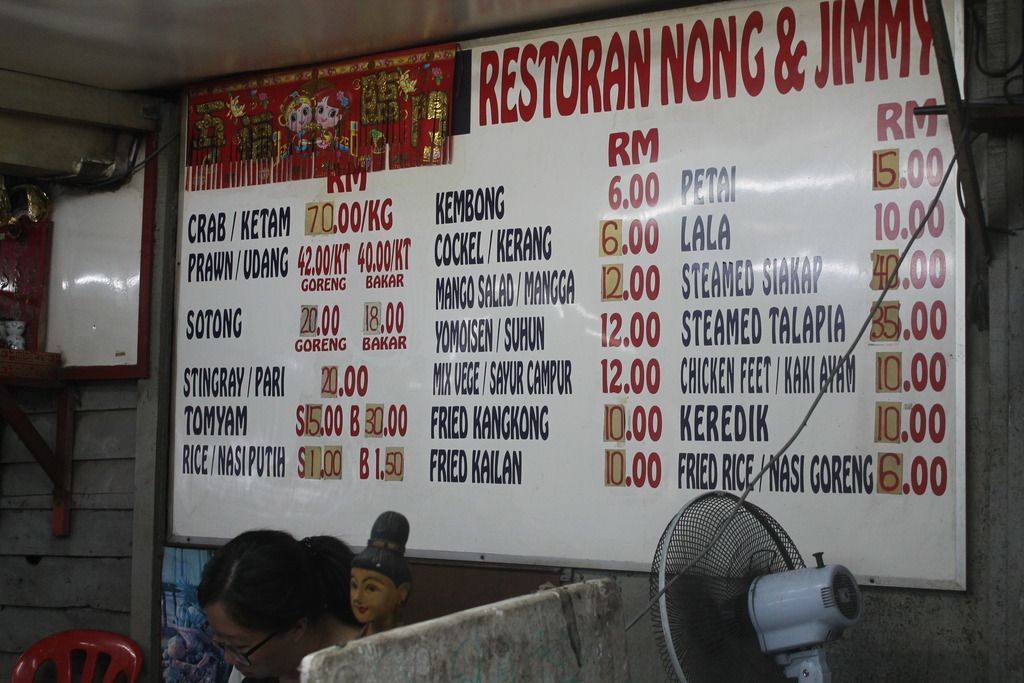 Pricing of the seafood is displayed at the whiteboard for customers' reference.
Seafood produce are fresh from the sea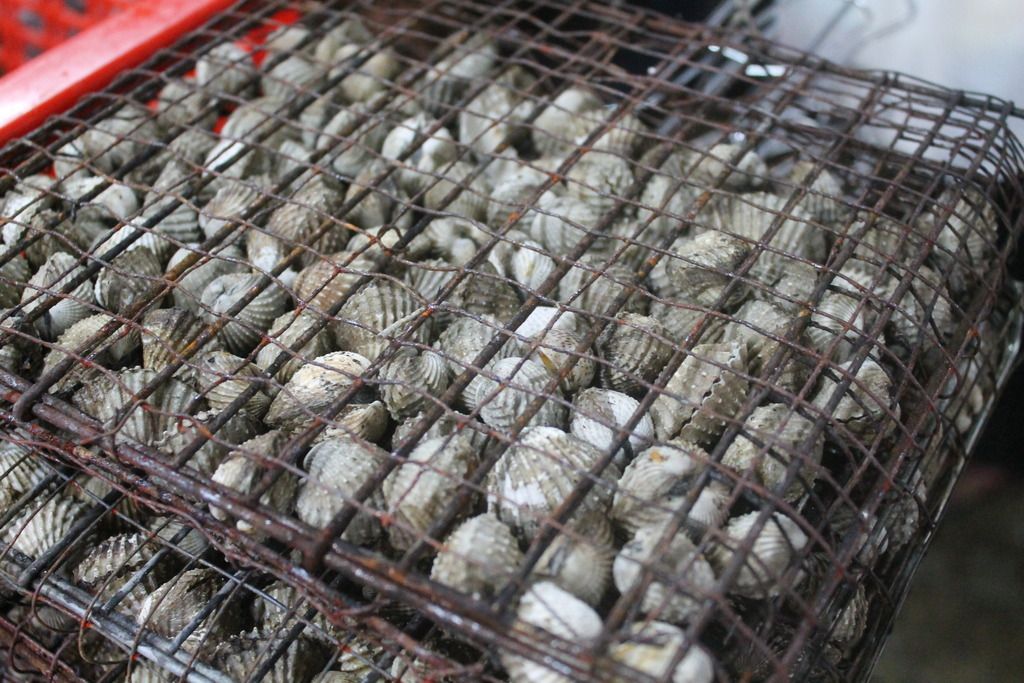 All seafood produce are counted in kilograms except for cockles which was priced per plate.
Seafood being grilled
Fresh BBQ crab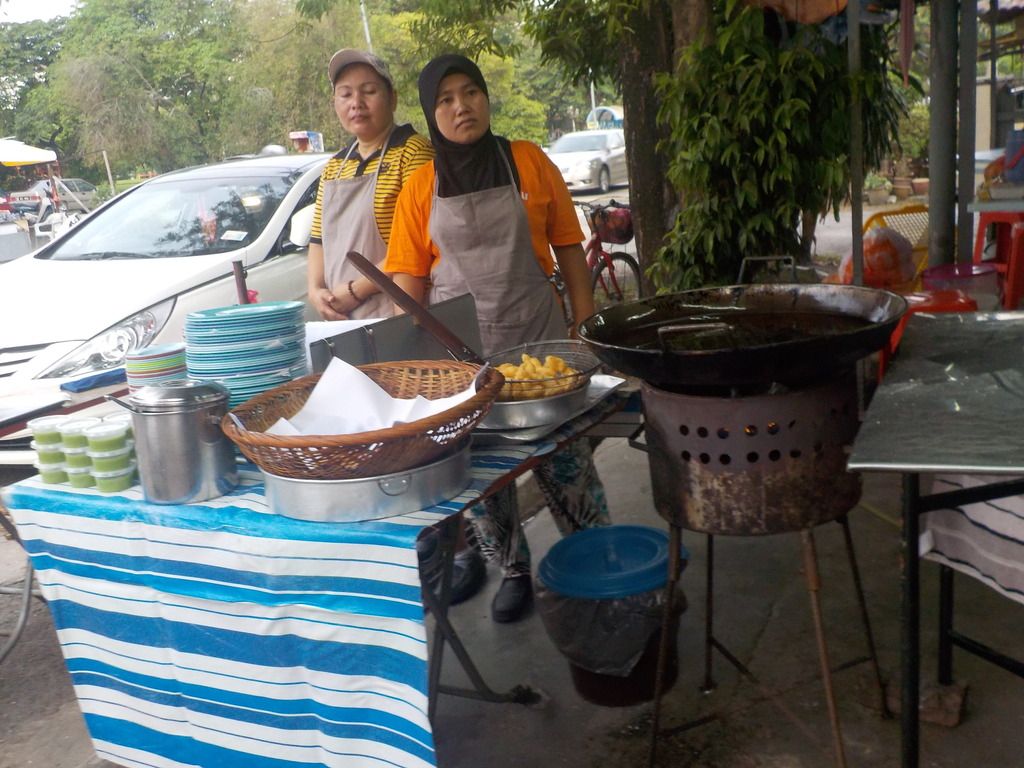 Also spotted in the vicinity of the restaurant is a You Tiao stall.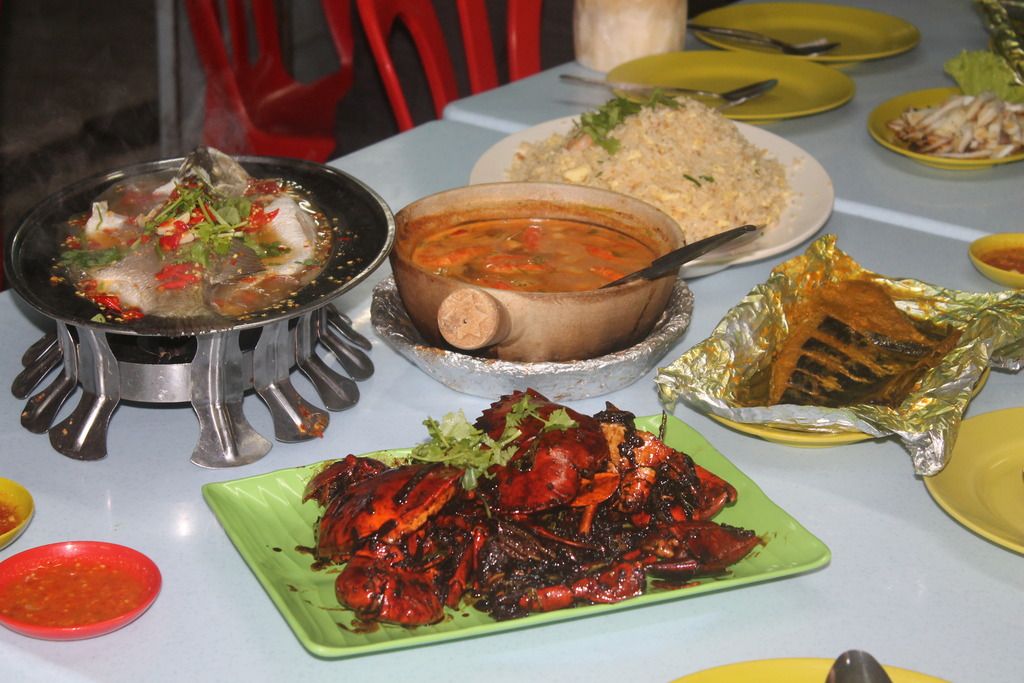 Some dishes that we managed to try the other day; Mango Salad, Prawn Cakes,Seafood Fried Rice, Seafood Tomyam, Grilled Stingray, Steamed Seabass, Sweet Sour and Spicy Seabass, Butter Prawns, BBQ Crab, Black Pepper Crab, BBQ Squid and Mini You Tiao.
Prawn Cakes RM15 (small) / RM30 (big).
Mango Salad /Kerabu Mangga RM12 per plate.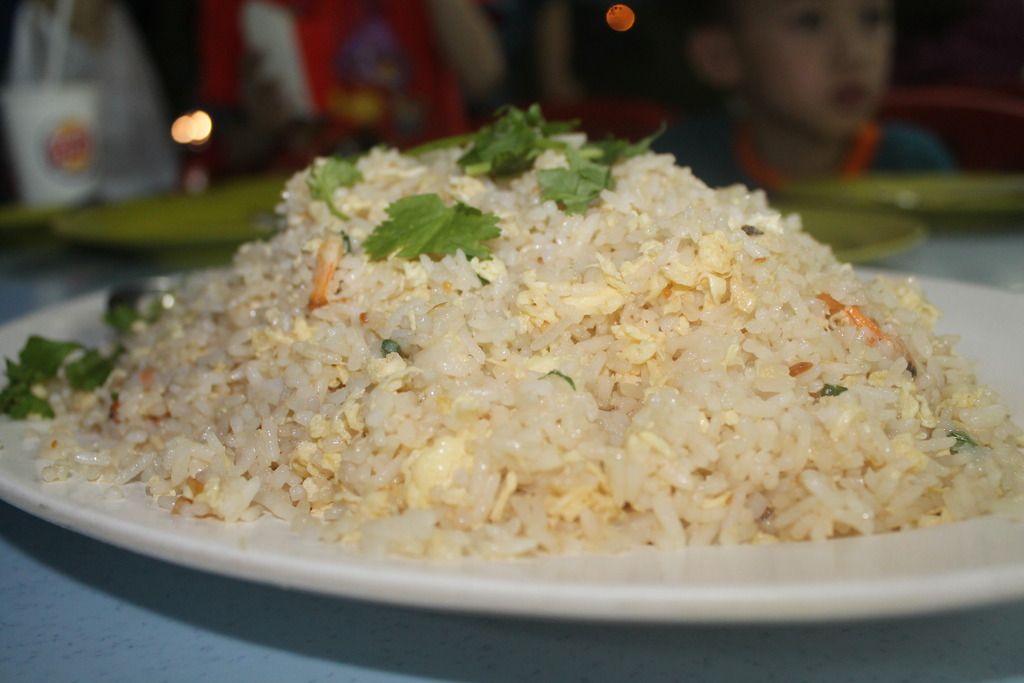 Seafood Fried Rice RM6 per pax.
Tom Yum Soup RM15 (small)/ RM30 (big).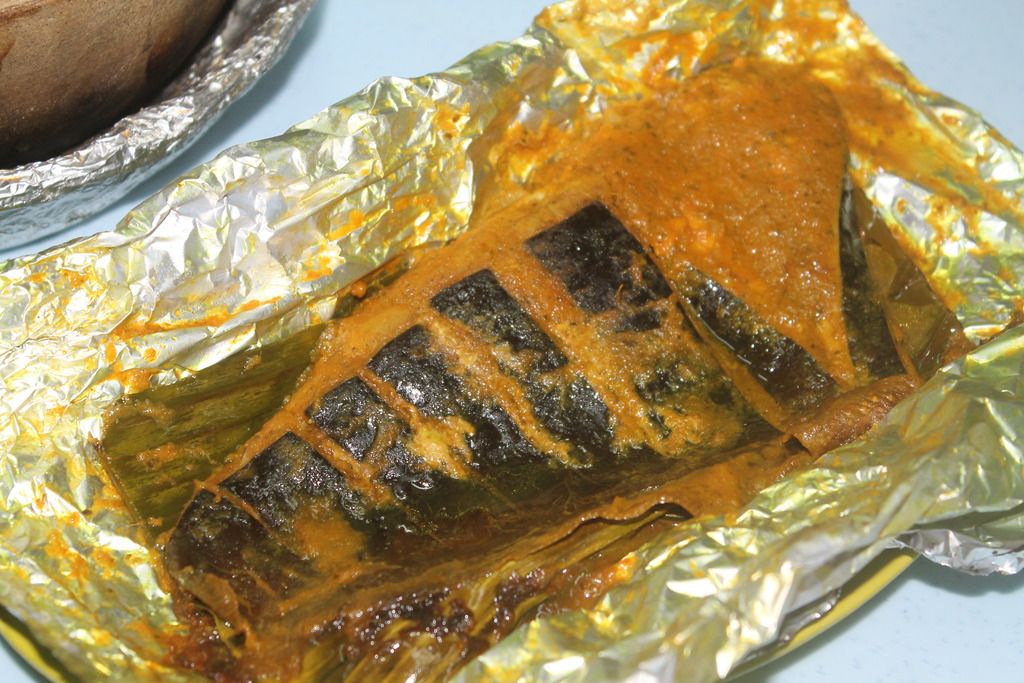 BBQ Stingray RM20.
Butter Prawns RM44 per /500grams.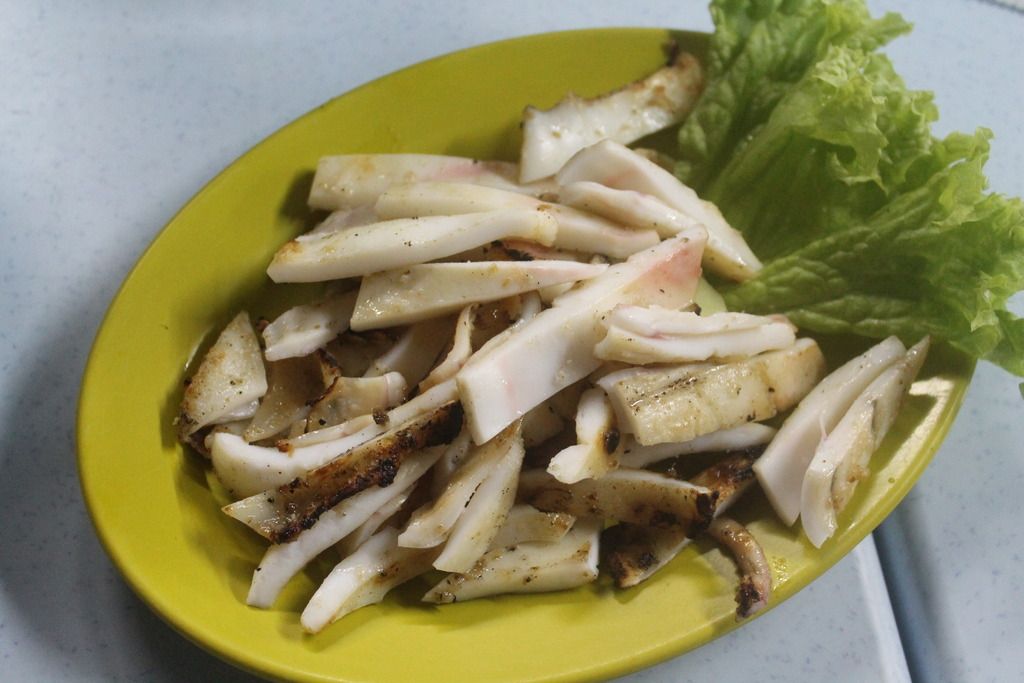 BBQ Squid RM12 per plate. Served with a side of homemade Thai chilli sauce.
Thai Style Steamed Fish RM40.
Thai Style Fried Fish RM40.
Grilled Crabs RM70/per kg.
Black Pepper Crabs RM70 per kg.
Last but not least is the Mini You Tiao served with a side of rich, homemade coconut jam.
This modest restaurant is located in Taman Cahaya Ampang, Kuala Lumpur.
Early bookings and reservation is recommended as the place tend to be crowded with diners.
Nong & Jimmy Thai Seafood BBQ
Lot 27363, Jalan Cahaya 1,
Taman Cahaya,
Ampang Selangor, 68000
Tel: 03-4251-1807
Business Hours : 6pm -11.00pm (Closed on Monday)