Kalumpang Rainforest Jungle Run is a 18km run held annually in Kalumpang and is part of an initiative done in conjunction of #DekatJe campaign by Tourism Malaysia to elevate Malaysia as a internationally preferred sports tourism destination. So, if you are looking for some sports tourism destination, look no further. Team E.T.A recommends domestic travel. It's here just in our own backyard.
Kalumpang Rainforest Jungle Run 2015 is jointly organized by Green Leaf Events and Marketing Services, Kalumpang Resorts and Training Centre, Majlis Daerah Hulu Selangor and sponsored by Sneak Peak Products, Running Malaysia and last but not least, supported by Tourism Malaysia.
The run is open to not just Malaysians but international runners too and was split to a couple of categories; Men Open, Women Open, Senior and Boys Junior and Girls Junior.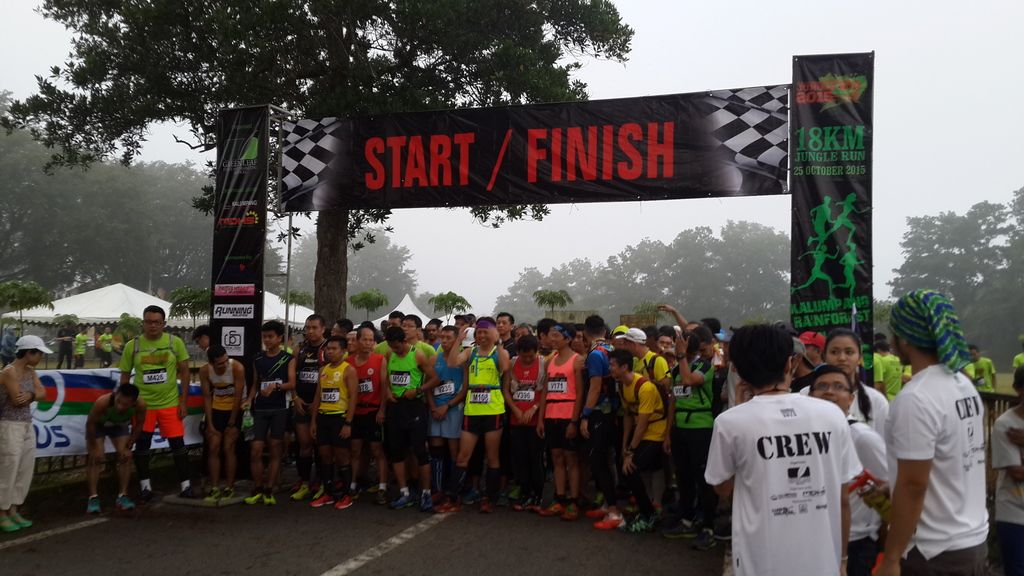 Flagging off was at about 7.30 am.
Runners running off, not sparing seconds after the flag off.
Runners passing through one of the checkpoints.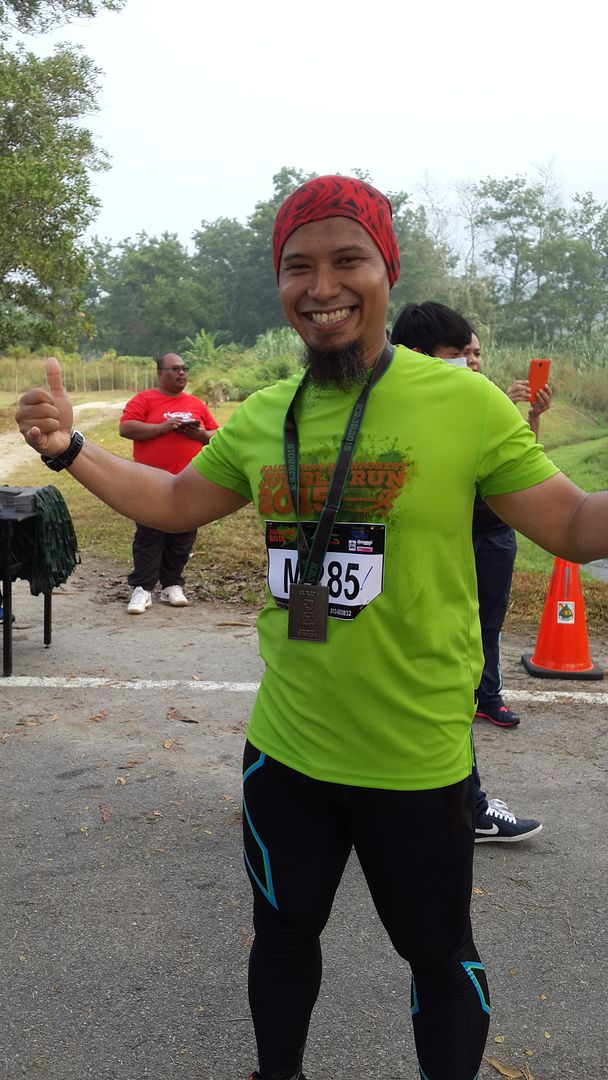 Finisher with medal
Happy runners with their finishers' medal.
International participants are spotted mingling with senior category runners, proving once and for all that sports unites people and bridge the background differences.
Prize giving was done at approximately 1pm before the crowd was dispersed.
This run is held annually in Kalumpang. To find out more about Kalumpang Rainforest Jungle Run 2015, and how you can arrange accomodation and whatnot should you want to participate in this run next year, simply Google it or search for the hashtag #kalumpangjunglerun2015 and #kalumpangresort. For more info on attractive destinations in Malaysia and affordable domestic travels, look up the hashtag #dekatje.
Next: Accomodation in Kalumpang, Selangor