From now until 31 August 2019, move forwards, backwards, sideways or "crabwise" – whichever you like to taste your favourite seasonal crabs at Cafe Marco's Crablicious Dinner Buffet. At weekends, savour vibrant summer desserts featuring fresh flavours at Cafe Marco's Fruity Weekend Afternoon Tea Buffet.
Whether you crave a bucket of crab legs or other tempting sea treats, Cafe Marco has your catch. From cold to hot, steamed to deep-fried, crab pairs well with any kind of food. Grab a plate and kick off your crablicious dinner with Crab Meat and Tuna Mille Feuille, Crab Meat with Avocado and Tomato Salad, and Crab Meat with Mango and Asparagus Salad. Flavourful mains include Roasted Curry Crab Leg, Deep-fried Soft-shell Crab and Deep-fried Crab Claw.
Alongside chilled seafood on ice including lobsters, whelks and prawns, four popular types of succulent crabs are on offer, including Alaskan King Crab, Spanner Crab, Rock Crab and Brown Crab. Highlights at the carving station are Crab Meat and Corn Brûlée with Salmon Roe and Crab Meat and Vegetable Quiche. Each dinner buffet guest will receive a complimentary portion of Baked Stuffed Crab Shell and can enjoy complimentary free-flow soft drinks and selected beers.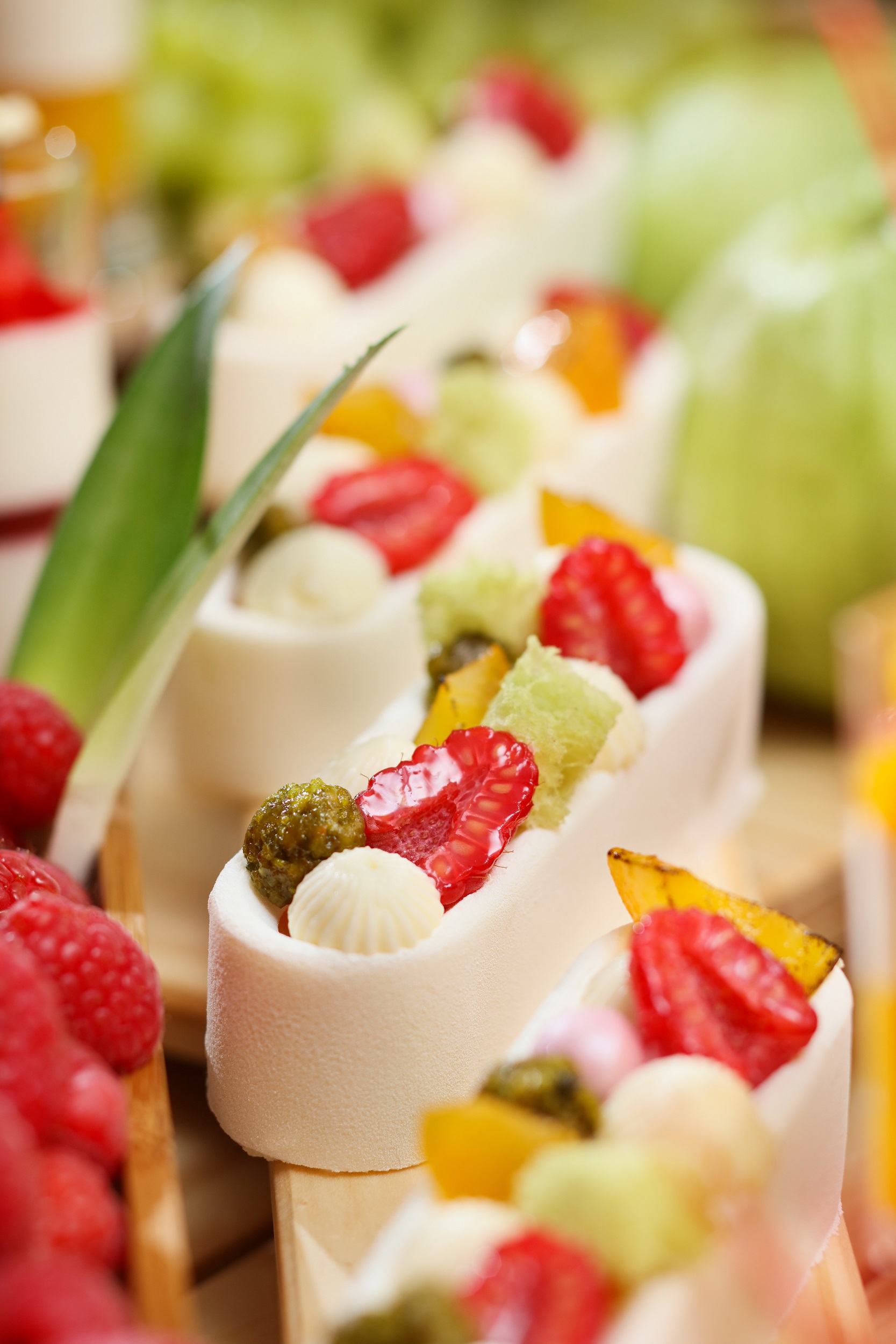 As summer is upon us, satiate your sweet tooth with our Fruity Weekend Afternoon Tea Buffet at Cafe Marco, over weekends and public holidays in July and August. A vast range of delectable desserts decorated with summer fruits are served, including Pistachio Raspberry Cake, Amaretto Apricot Mousse, Lime Coconut Mango Tart and many more. Each guest can also enjoy complimentary free-flow fruit juices during the buffet.
More info on the buffet, pricing etc, refer below:
Cafe Marco
Address: Level 1, Marco Polo Hongkong Hotel, Harbour City, Tsim Sha Tsui, Kowloon
Tel: +852 2113 3912