Team E.T.A was invited to experience the recently launched Rail Tour Package, courtesy of RTAM and KTMB, along with our Sahabat Media friends, in conjunction of the Visit Malaysia 2014 campaign. Launched by Tourism Minister Datuk Seri Nazri, I believe that this holiday package is one of the kind and would be very inviting to those who wants a vacation with a difference. No. We're not talking about luxurious kind of holiday package here, but an all-in one of it's kind holiday experience.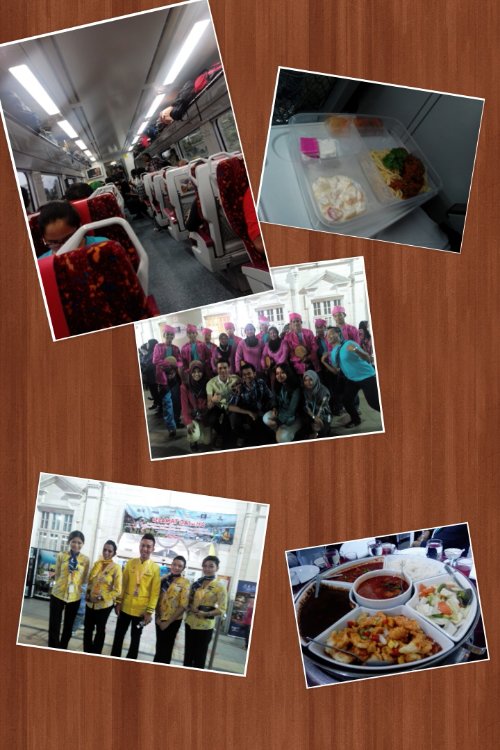 The package that we were given were inclusive of a a round trip ticket from KL Centrail to Ipoh Railway Station. The trip to Ipoh took approximately 2 hours, and on board to Ipoh, we were served an in-train meal. There was a choice of pasta or fried rice, bento style. Not exactly gourmet. The meal was pretty much cold and rather unappetizing, but it kept the tummy from growling out loud nevertheless.
Since this was a media trip with the ministers on board, Team E.T.A can't be sure whether or not the meals will be served on board for tourists who signed up for this package or not. Inquiries regarding in-train meals should be made in advance if you're to sign up for this Railway Tour Package to Perak.
Upon arrival to Ipoh Railway Station, the media were ushered to the bus that is supposed to take us to our respective homestays. There was a bit of a hiccup during transition that day and things were habit off-schedule and delayed but we arrived in our respective home stays safely regardless.
Team E.T.A was assigned to Bukit Gantang Homestay. We arrived at about 2am. Short briefing regarding itineraries were given by our host at the community hall before we were handed over to our respective foster families.
Team E.T.A was assigned to Pn.Noriah of Kg. Pauh. A quiet and demure lady who is rather camera shy. Despite the unfriendly impression that she gave us, Pn.Noriah whom we dubbed Mak Tok is a very warm lady who took the troubles to oversee our needs.
On the first day, she prepared a simple local breakfast for us. According to her, meals are charged RM10 per pax for one meal and the usual price per night stay in her house is RM70 per pax. Note: everything is inclusive with Railway Tour Package, though.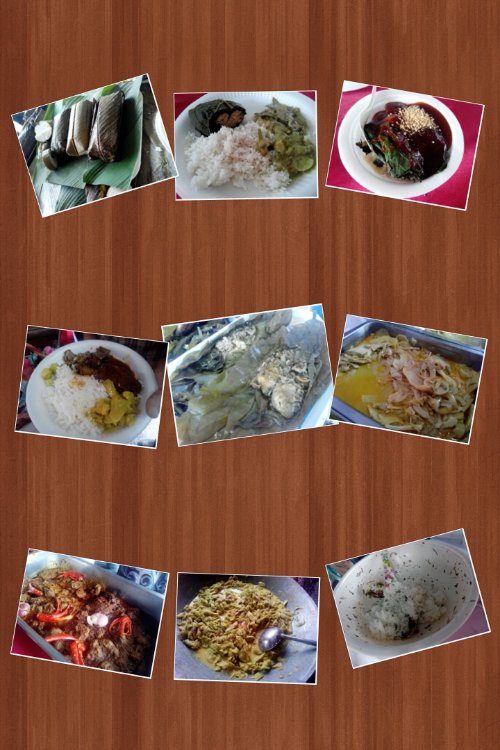 Lenggong Food Festival was on the Media Trip iterinary. Do note that the food festival is a one off thing in conjunction of Visit Malaysia 2014 launching, and not something you will be able to experience during your 3D2N stay in your respective homestays should you signed up for the tour. More on Lenggong Food Festival, head over to our team member's blog; HERE.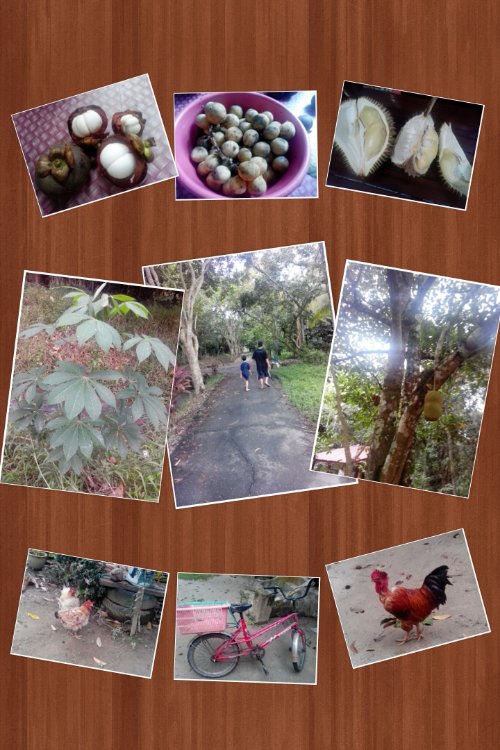 Tropical fruits feast and a walk around the village is a part of the activities that's included in the itinerary.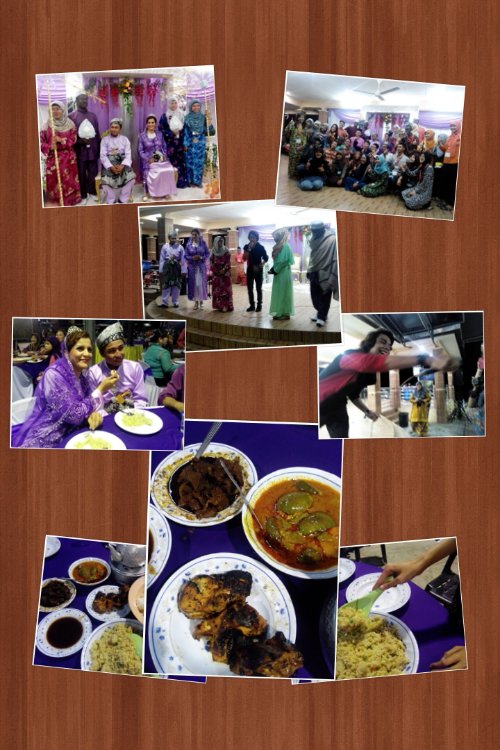 One of the most interesting thing that Bukit Gantang has to offer is that they go all out to promote the Malay culture to the tourists. A mock wedding feast was held by our hosts during our second night in Bukit Gantang. So yes…you get to experience an authentic Malay wedding and culture. Food served during the mock wedding was fabulous. If you are into a laid back, cultural fun, Railway Tour Bukit Gantang package is the one you should sign up for.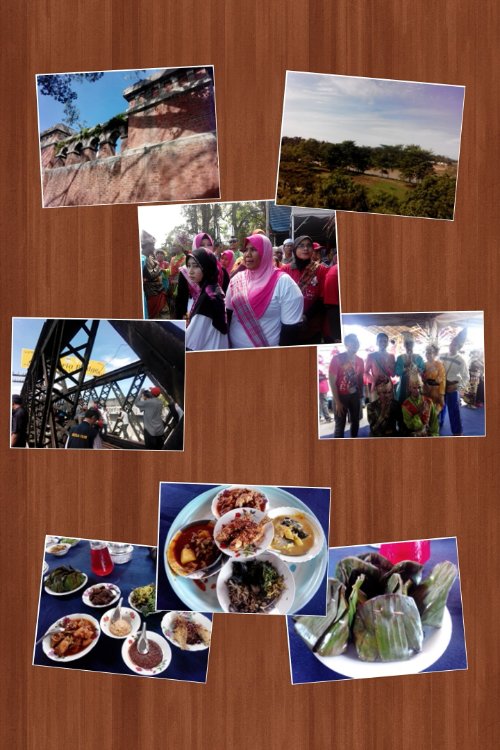 Victoria Bridge Green Day in Karai, Perak was not in the Railway Tour Bukit Gantang Homestay iterinary. Like Lenggong food festival, it is a one off event, an effort made by the Tourism Ministry of Malaysia to.promote interesting places in Malaysia along with the Voluntourism Program in conjunction of Visit Malaysia 2014 campaign. A bit about Victoria Railway Bridge: named after Queen Victoria of England, the oldest railway bridge in Malaysia and according to the locals, it came alive at night with paranormal activities. The river underneath hosted various water and transportation activities among the villagers. Crocodiles is said to be sighted during the monsoons.
Plenty of activities were done during the Victoria Bridge Green Day. Among them is cleaning up the river done by the volunteers, cultural dance and feasting the food served the traditional way; known in Malay as Makan Berhidang. More on that, head over to our team member's blog HERE.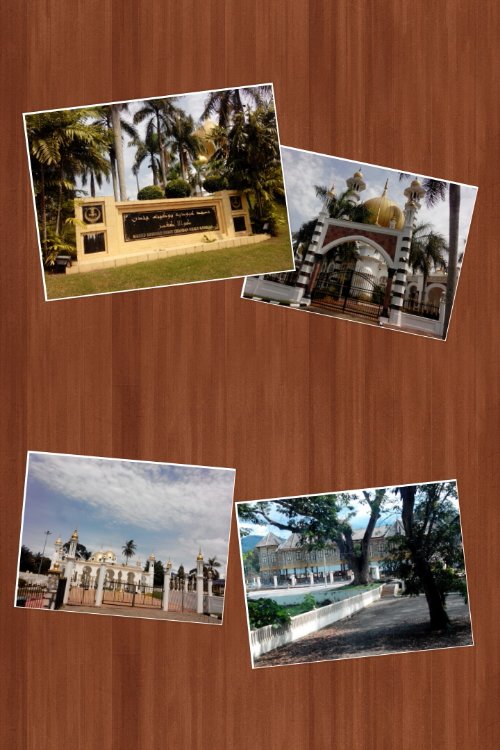 A short tour around Kuala Kangsar was next before we departed back to KL Central via ETS. Kuala Kangsar is the royal district of the reigning Sultan of Perak, Sultan Azlan Shah. It was more to hop on and off thing for us to snap photos. No actual visits with tour-guides were done to any of the locations above. Free and easy time for about 30 minutes to buy souvenirs and restroom break were allocated to us in Kuala Kangsar before we were sent to Ipoh Railway Station for departure back to KL Central. The trip back to KL Central took about 2hours++ with stops.
No meals were provided for us on the way back, so again, please check in advance before you sign up for the trip.
Overall, it was a new experience for us, and despite of a few hiccups here and there on KTAM's part, I do believe the Railway Tour is something you should sign up for if you want a holiday with a difference.
Here's the actual package with itinerary for 3D2N Railway Tour Package to Bukit Gantang Homestay, price starts from RM529 per pax.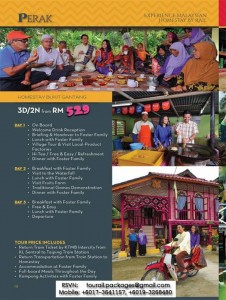 More on this soon in garfield.in and cleffairy.com
Pictures and collages used in this blog are both courtesy of Ms. E and our junior member, Little A.
And a special thanks to MMode for taking care of us Sahabat Media.