Team E.T.A was invited by Santai Travel and Malaysia Tourism for a Cuti Cuti Malaysia Trip again in conjunction of Visit Malaysia 2014. Our 3D2N trip's accommodation was sponsored by Bayou Lagoon Park Resort, located in Bukit Katil, Melaka.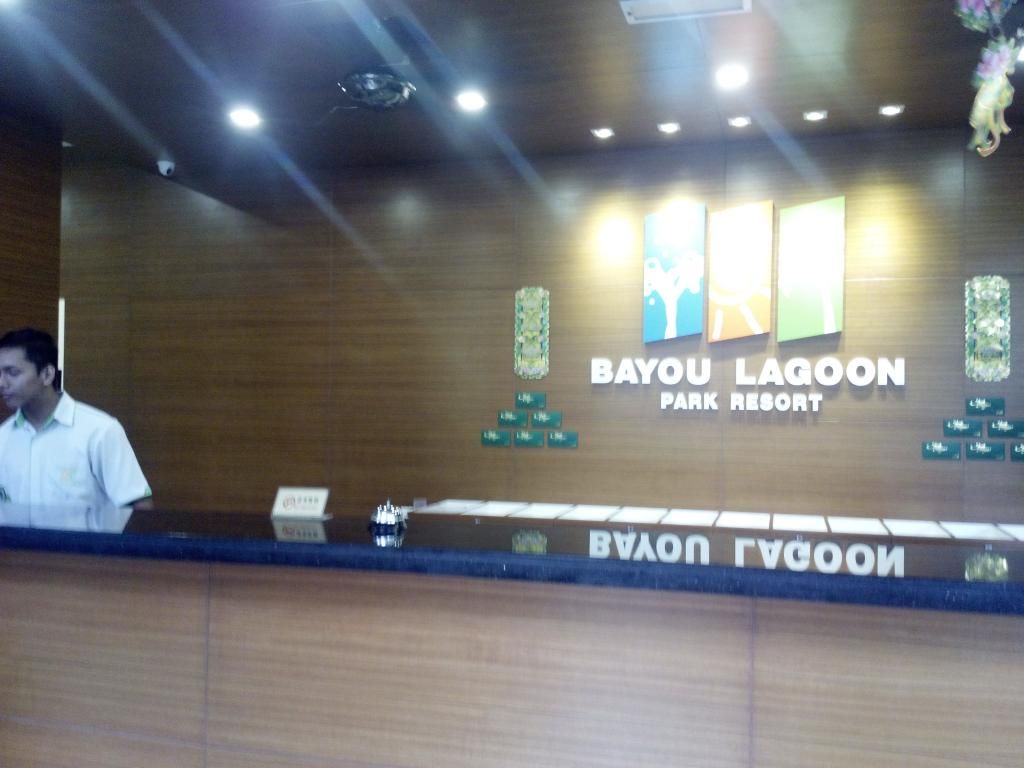 Bayou Lagoon Park Resort reception counter. Staff in this resort was attentive and friendly. We were given a spacious and very comfortable studio room.
There was two single beds. 🙂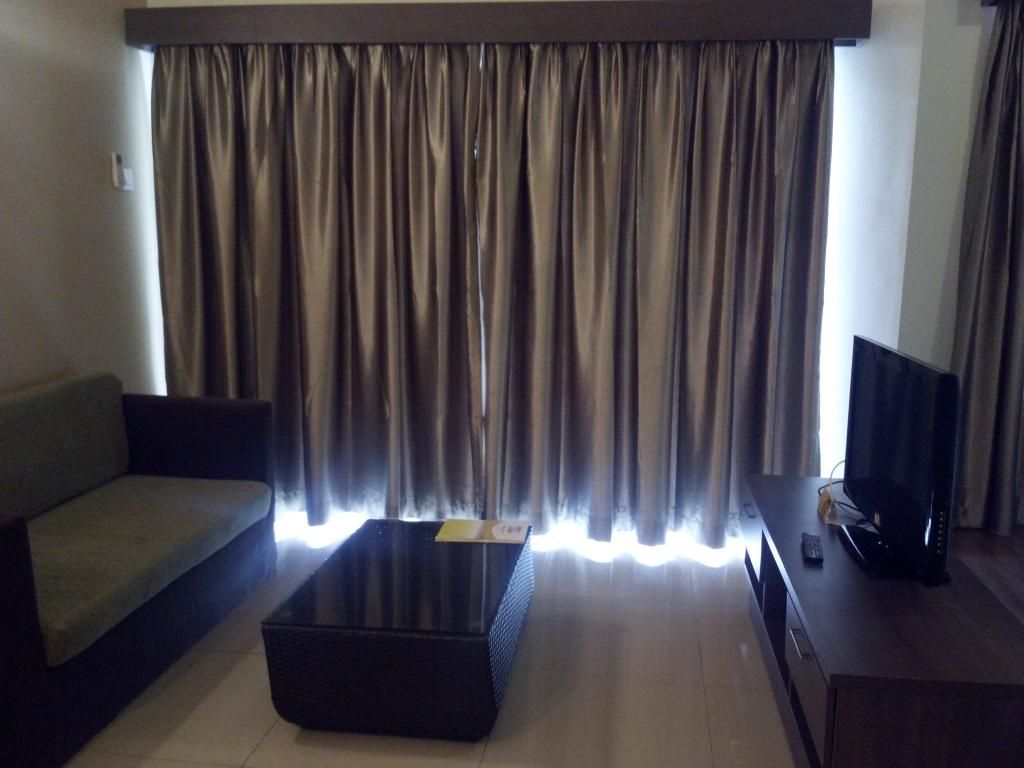 The living room was equipped with loveseat and tv.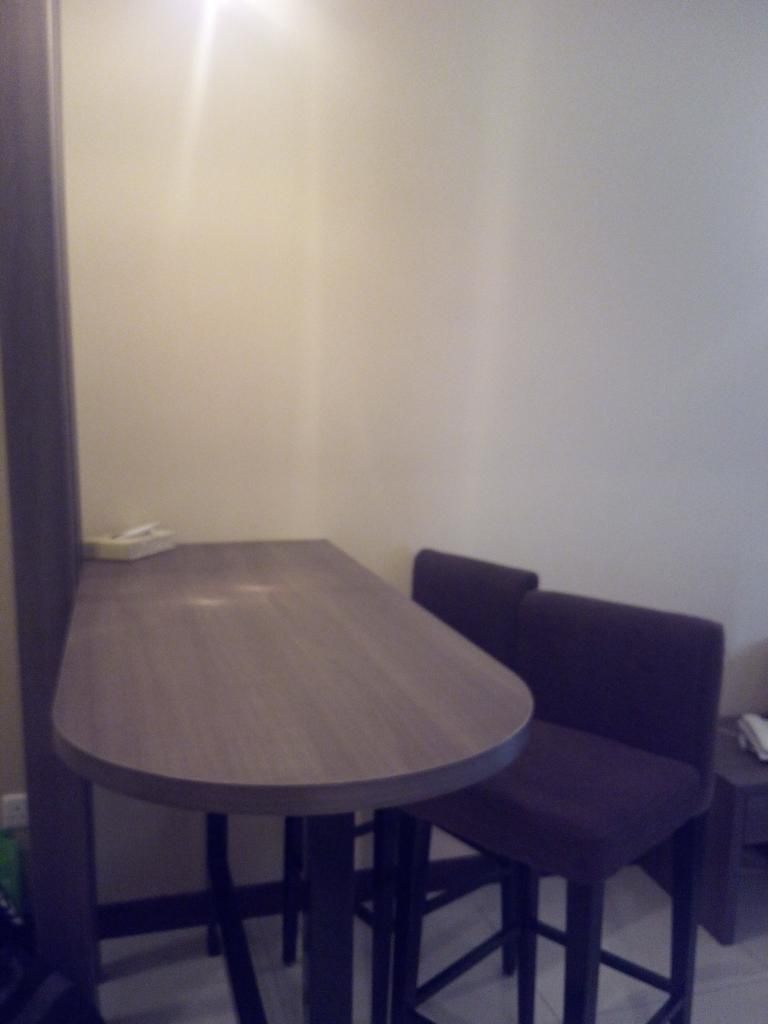 Dining table for two
Pantry is available for basic cooking.
Wardrobe is spacious enough for travelers.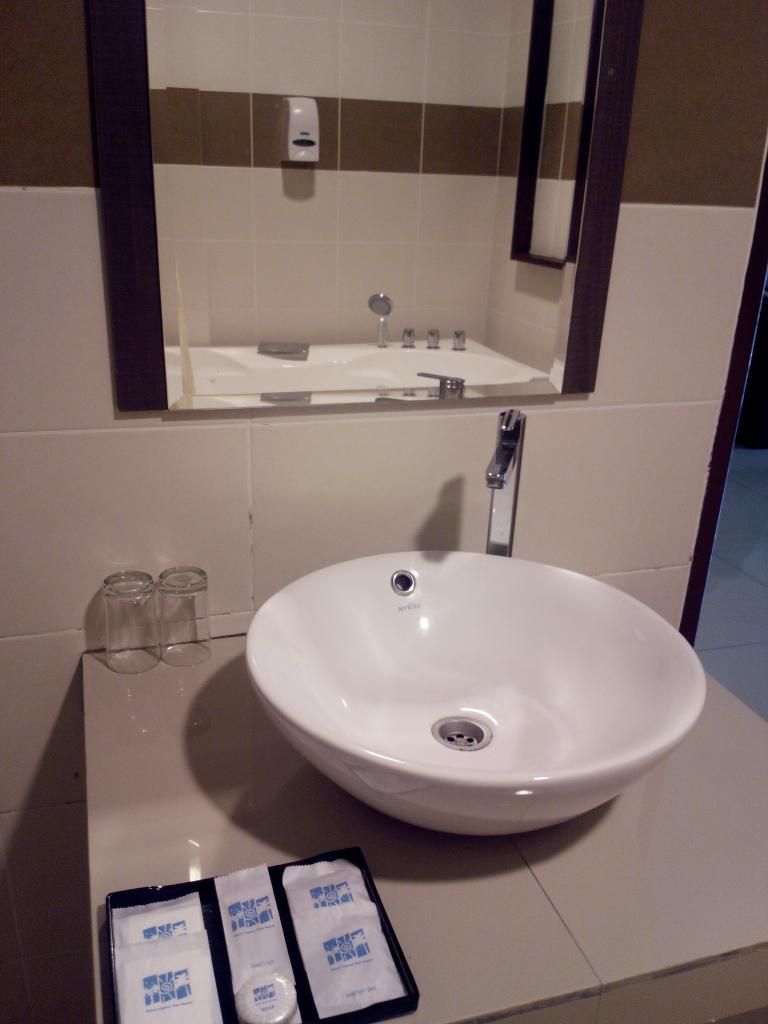 Moving on to the bathroom, vanity mirror is available, of course.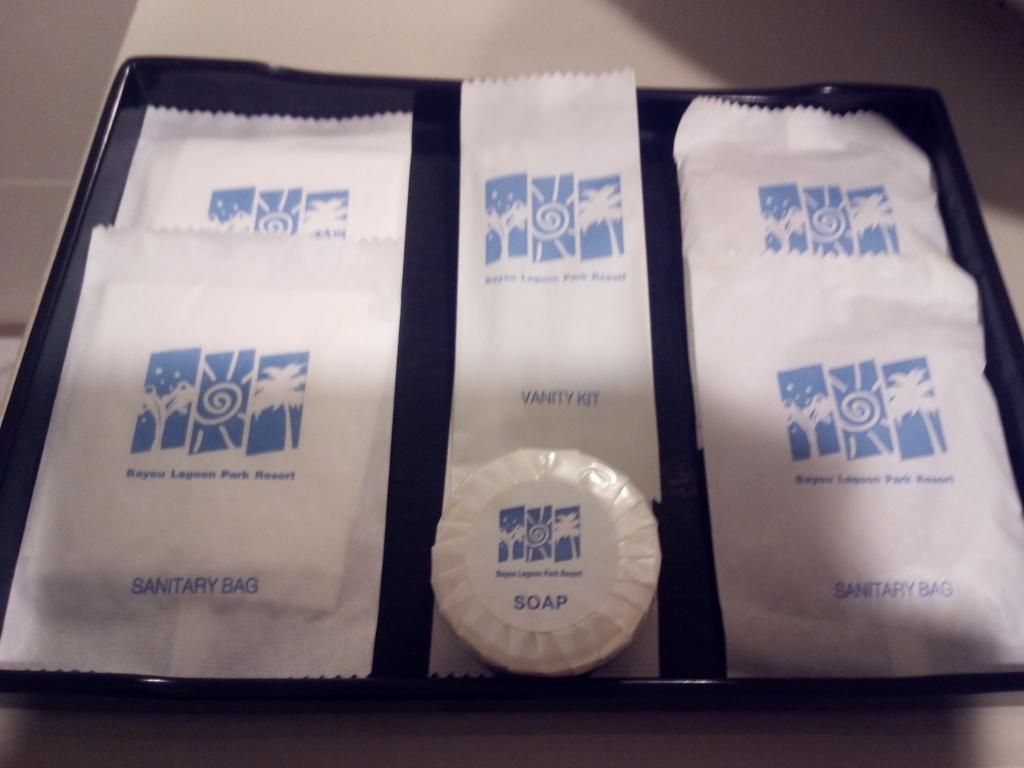 Basic toiletries are provided.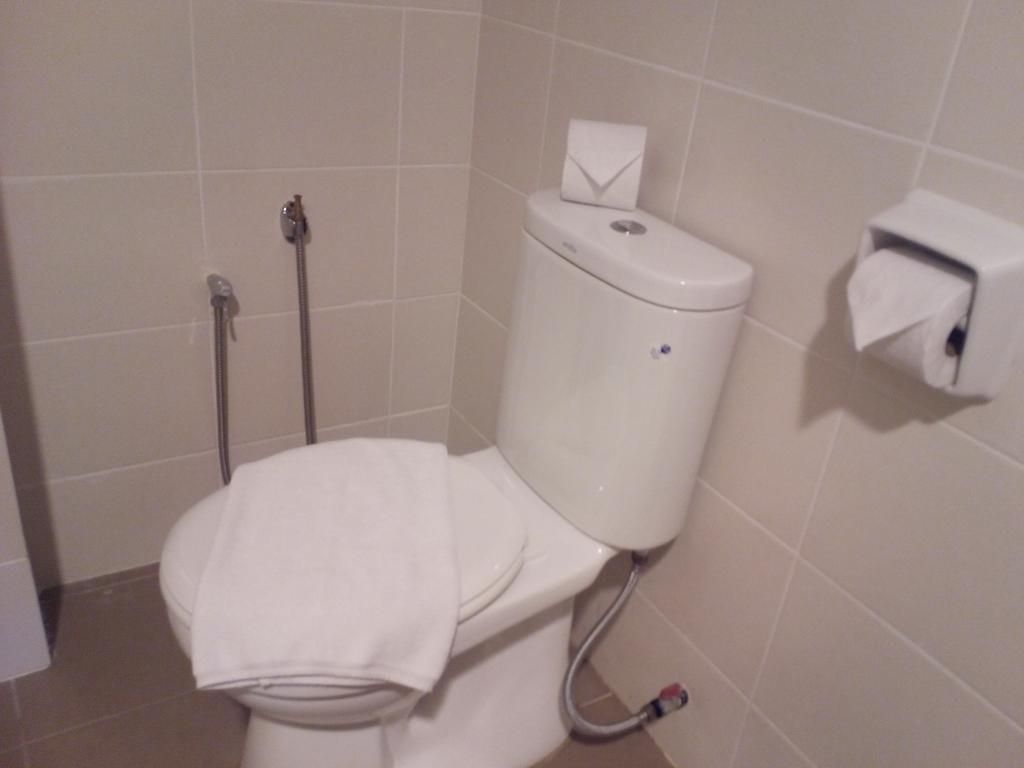 The toilet is squeaky clean.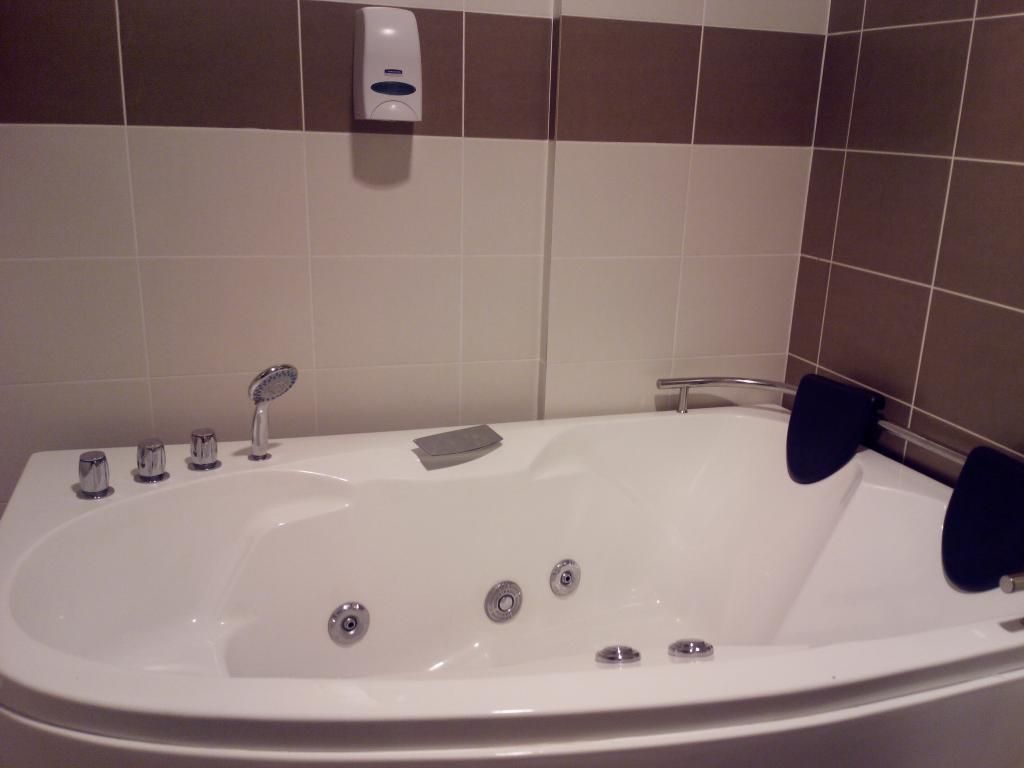 There is also jacuzzi for couples.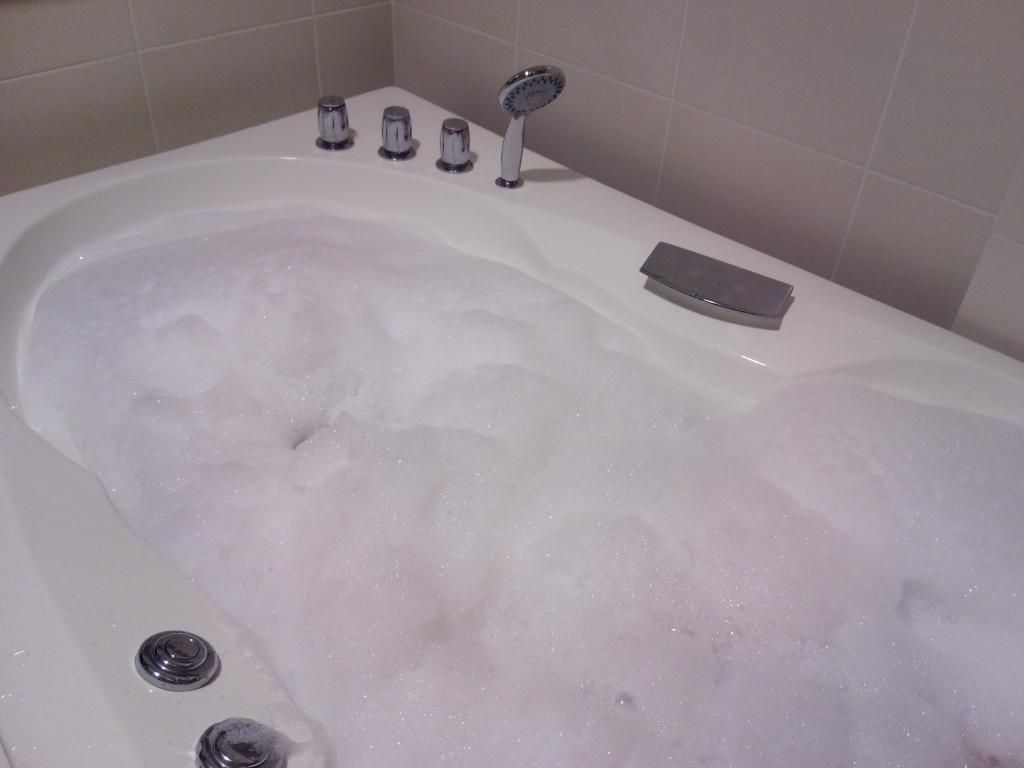 Personally, Team E.T.A thinks thatBayou Lagoon Park Resort is a perfect choice of accommodation for not only travelers and families but honeymooners and lovers as well. Great for companies who wants to host seminar and team building too.
Although the location of this resort is a tad out of Melaka town and would require transportation to move about to tourist attractions in Melaka, I think this place has it's own charms. They have quite a lot to offer in terms of seclusion and entertainment. Food is readily available in their in-resort restaurant and a mini mart. But if you are lazy to get out, no worries. Room service is easily available.
This resort is apartment style and has water park and mini amusement park in it.

There was bumper car ride which cost RM5 per ride.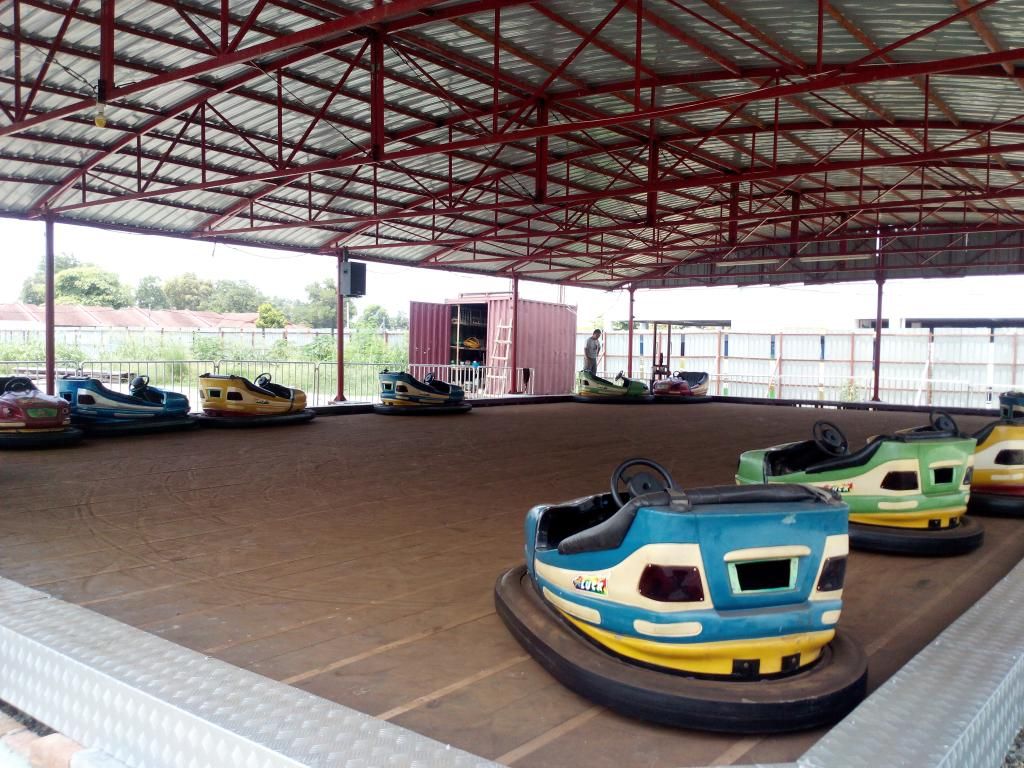 Both adults and children will definitely appreciate some bumping fun over here. 🙂
Souvenir booth is available if you wanna print out some of your photos on the spot into mugs and t-shirts and whatnot.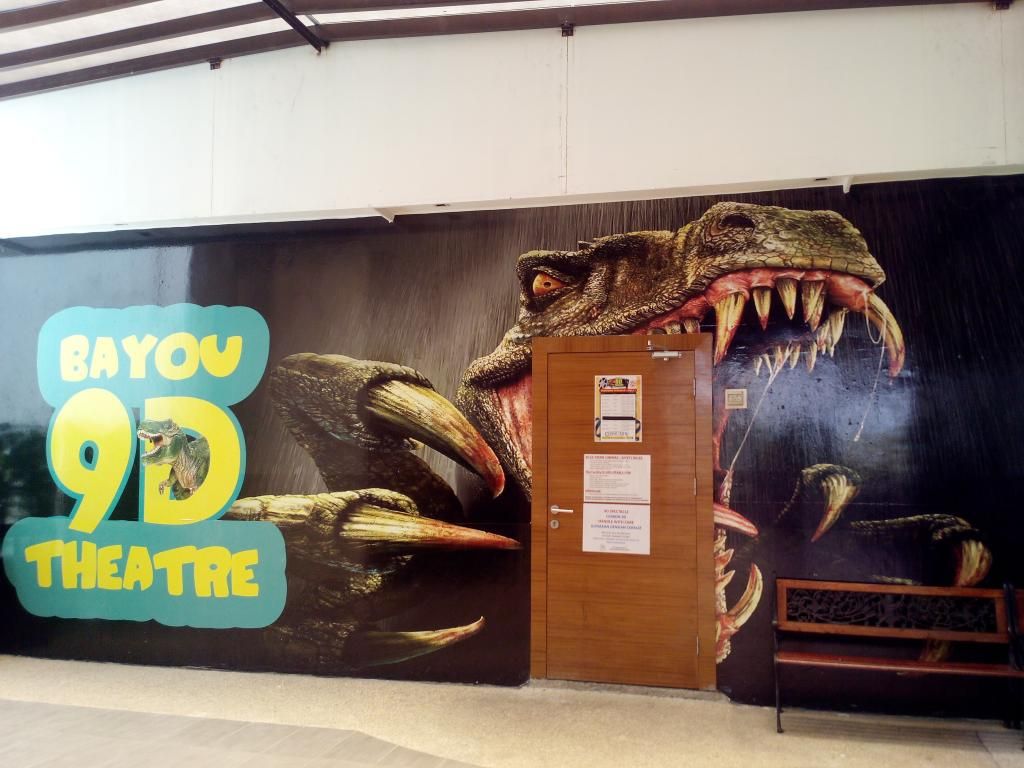 9D theatre is definitely something you have to try. 🙂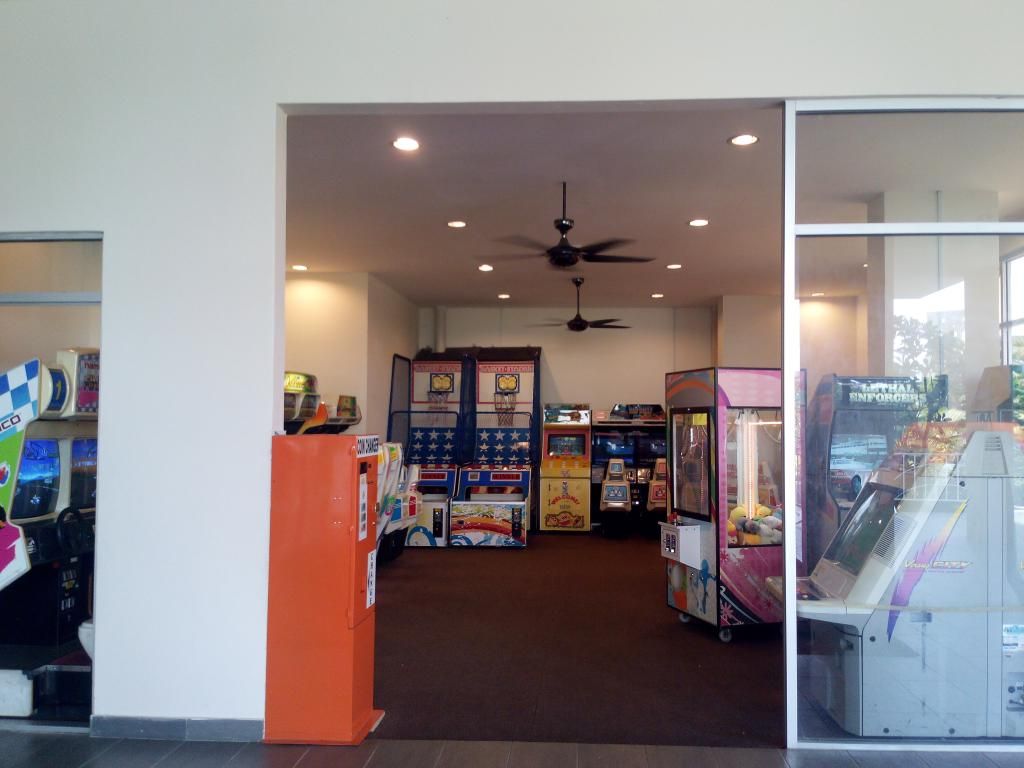 Arcade for those who wishes to remain dry.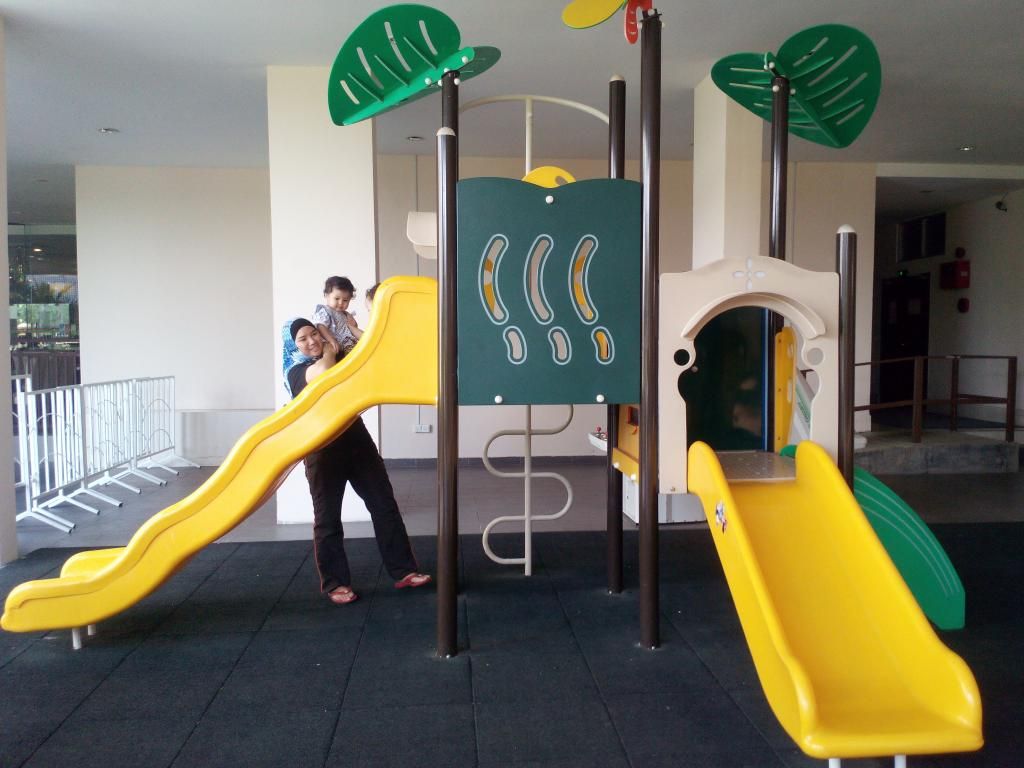 Playground for the tiny tots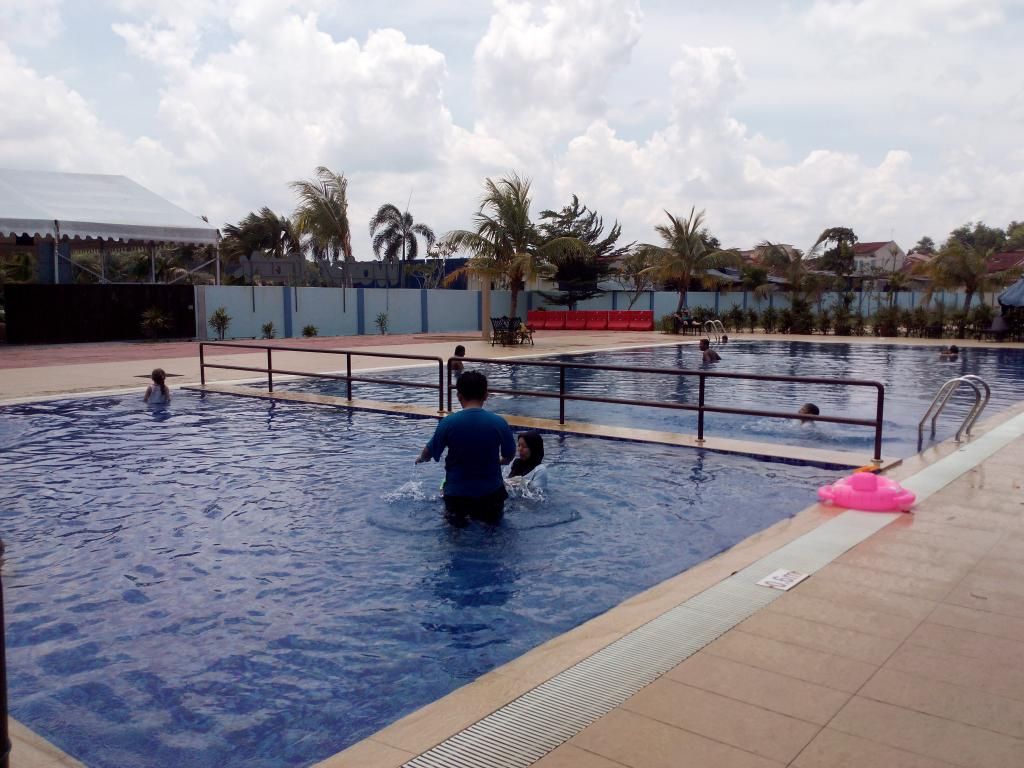 Pool for leisurely swimming sessions.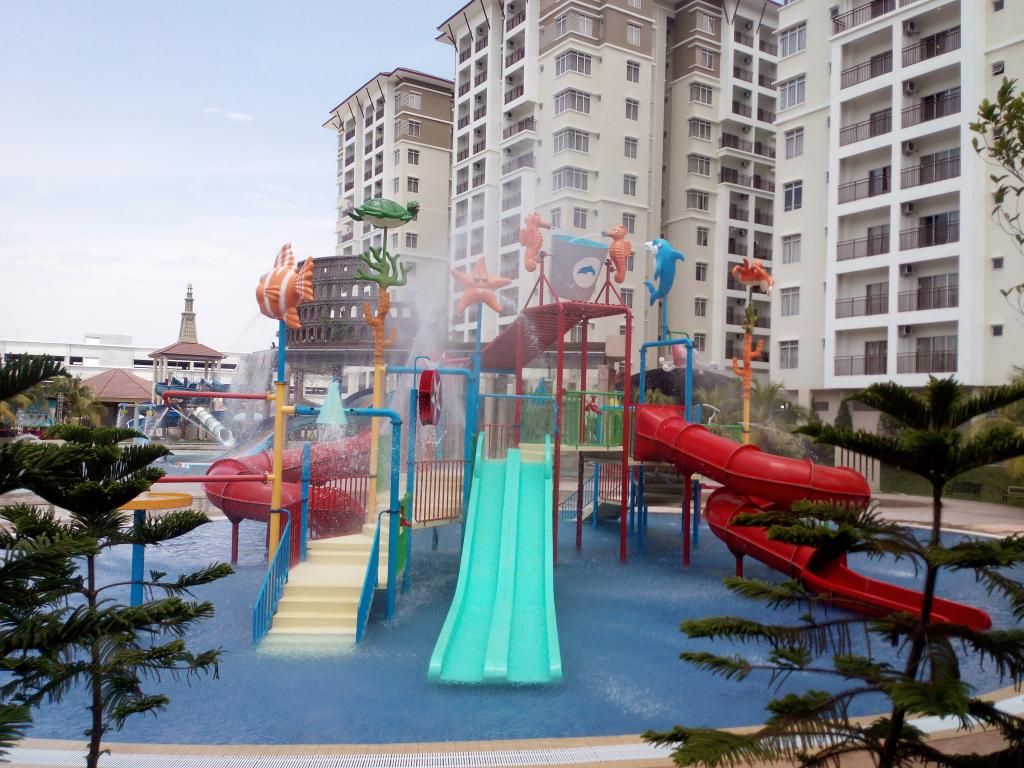 Water Playground for both adults and children alike.

Water gun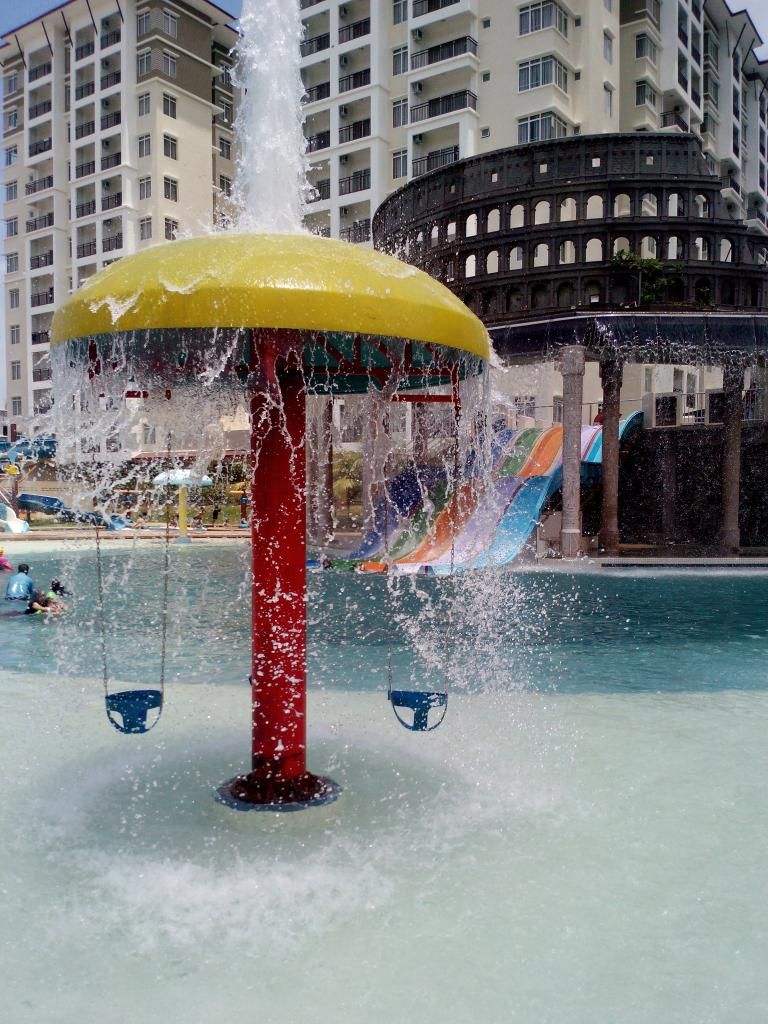 Water swing for kids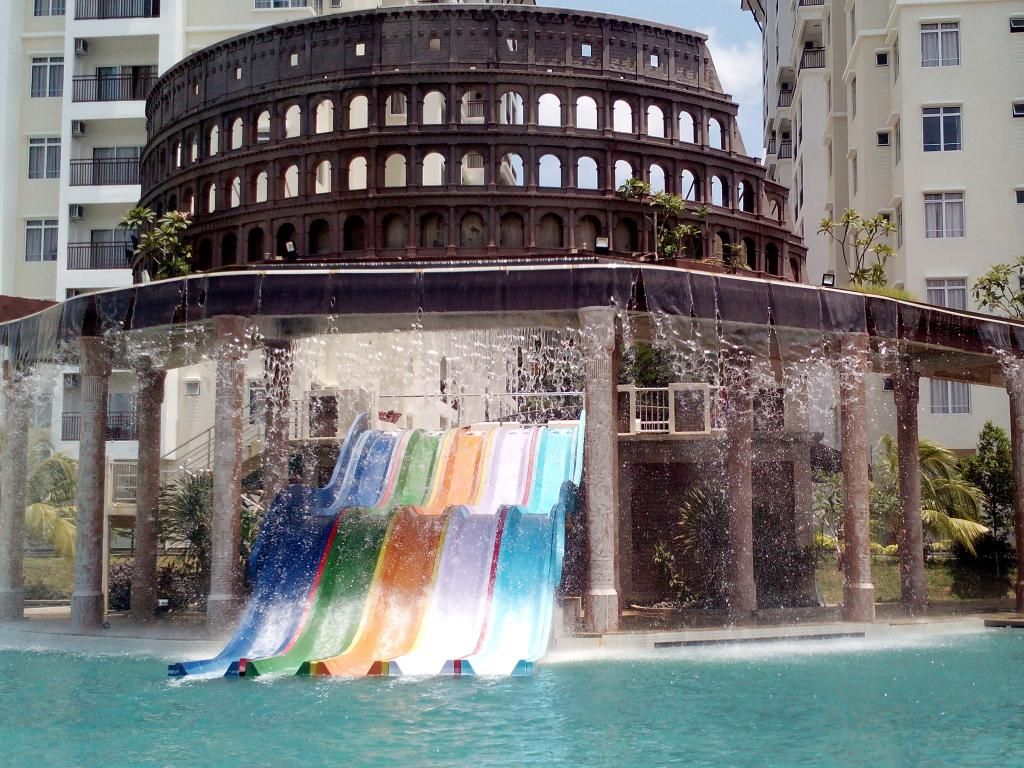 And of course, the unique coliseum inspired slides that will guatantee you some sheer, wet fun.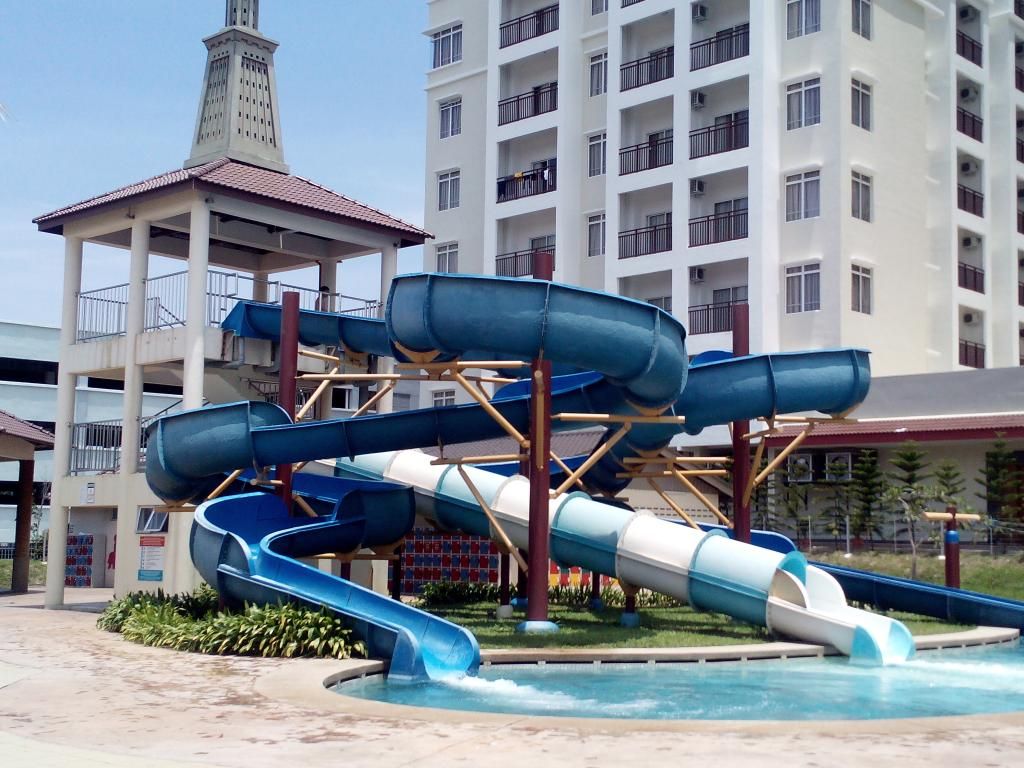 Tall water slides is also available for the more adventurous.
Operation Hour: 9:00am – 7:00pm Daily
Price: Adult RM20
Children RM15
Senior citizens RM10
Free entry for babies and toddlers and children under 90cm.
Here is the details should you want to have some splashy fun here
Check out their website HERE for more information on current room rates and promotions.
For reservations and enquiries:
Bayou Lagoon Park Resort Sdn. Bhd.
Amari Villa, Bayou Lagoon Park Resort,
Jalan Wakaf Utama,
75450 Bukit Katil,
Melaka.
Tel: 06-233 0888
Fax: 06-253 3876
Email : [email protected]
website : www.bayoulagoon.com.my
GPS Coordinates
2 14′ 32.67″ N Â Â Â 102 18′ 23.28″ E
Bayou Lagoon Park Resort Sdn. Bhd.
Amari Villa, Bayou Lagoon Park Resort,
Jalan Wakaf Utama,
75450 Bukit Katil,
Melaka.
Tel: 06-233 0888
Fax: 06-253 3876
Email : [email protected]
website : www.bayoulagoon.com.my
GPS Coordinates
2 14′ 32.67″ N Â Â Â 102 18′ 23.28″ E