JW Marriott is spoiling the diners quite a bit for Ramadan 2015 but here's highlighting what's worth mentioning in their Ramadan Kampung Dining Experience by the Poolside.
Gerai Nasi Kandar featuring the all time Malaysian favourite mixed rice and accompanying curries that can be commonly found in mamak joints.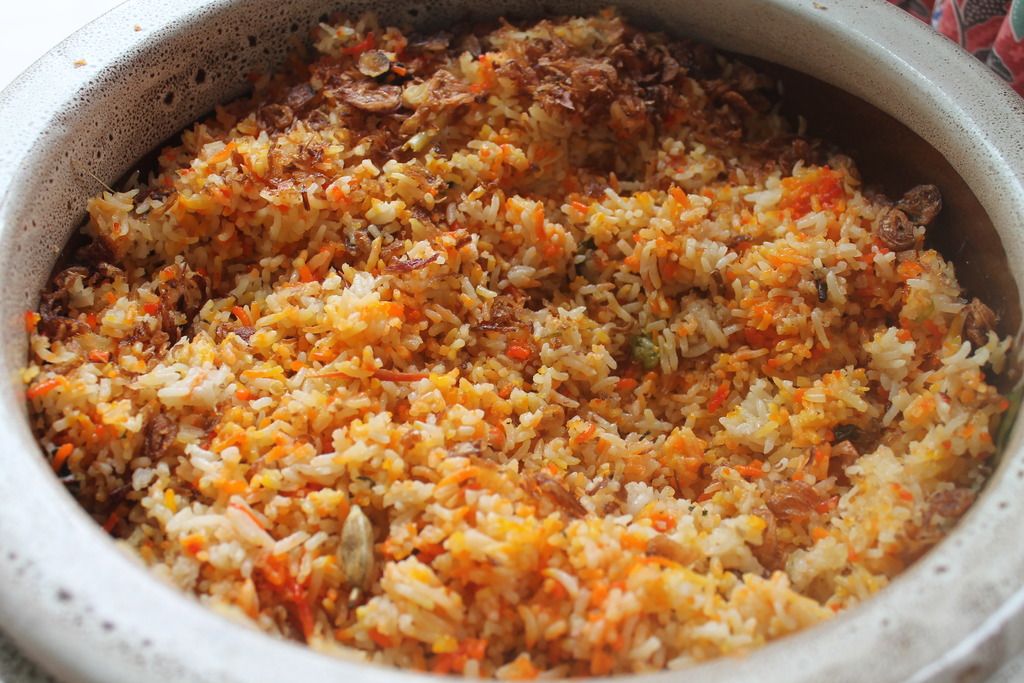 Nasi Briyani
Kobis Goreng Kunyit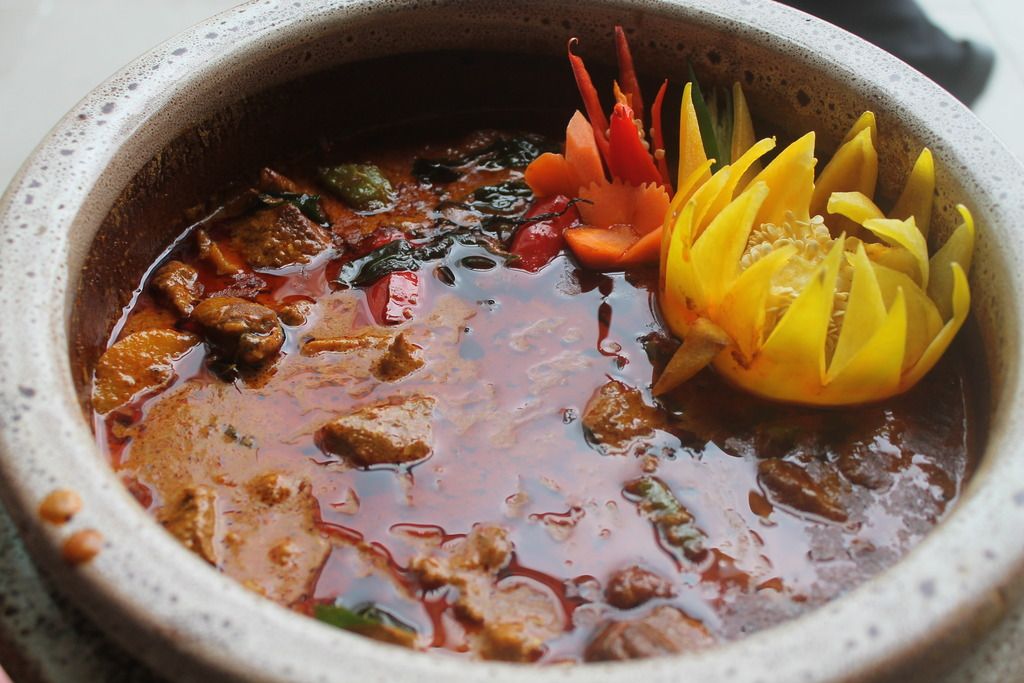 Lamb curry
Masaala Chicken
Roasted Lamb is a must try over here. I took a bite of it and approves the flavourful taste of the meat.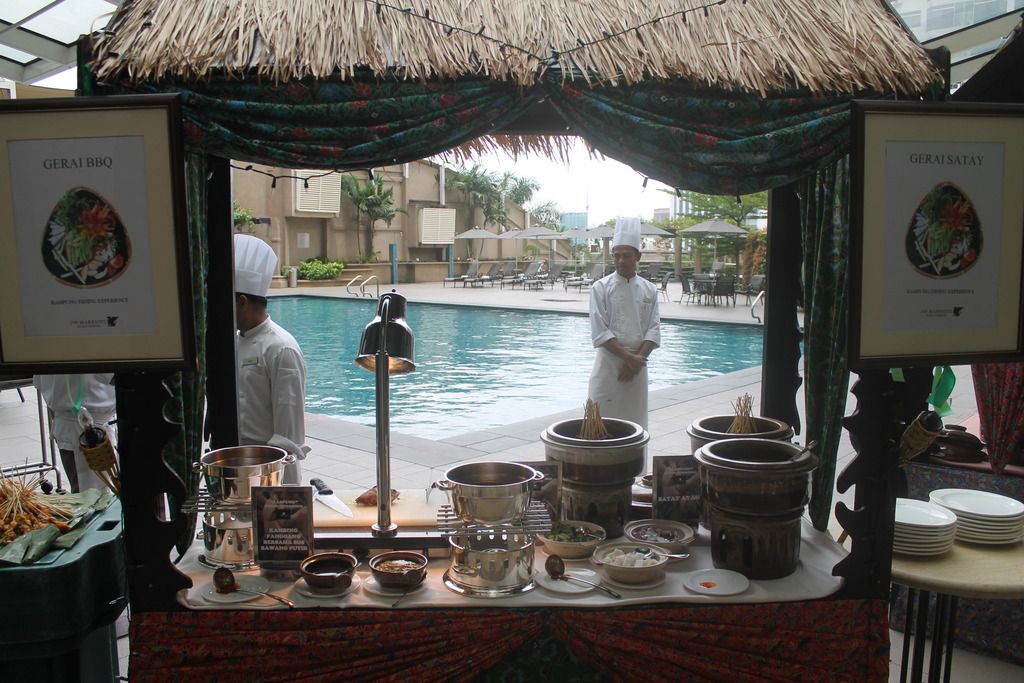 Gerai BBQ and Satay
The BBQ section features satay with a choice of chicken and beef satay.
Delicious chicken satay
Chicken rice, an all time Malaysian favourite is also available for your dining pleasure by the poolside this coming Ramadan too.
Fragrant chicken rice. There are two types of chicken that you can choose to have with your rice; the steamed version and the roasted version.
Roasted chicken.
Steamed chicken.
Chicken soup. An optional side to the plate of chicken rice.
Sambal, soya sauce, cucumber and garnishings for the chicken rice.
Selera Utama consists of assorted traditional favourite that can be commonly found in a Malay kitchen.
Assorted traditional curries and dishes to go with steamed white rice.
Gerai Ulam dan Kerabu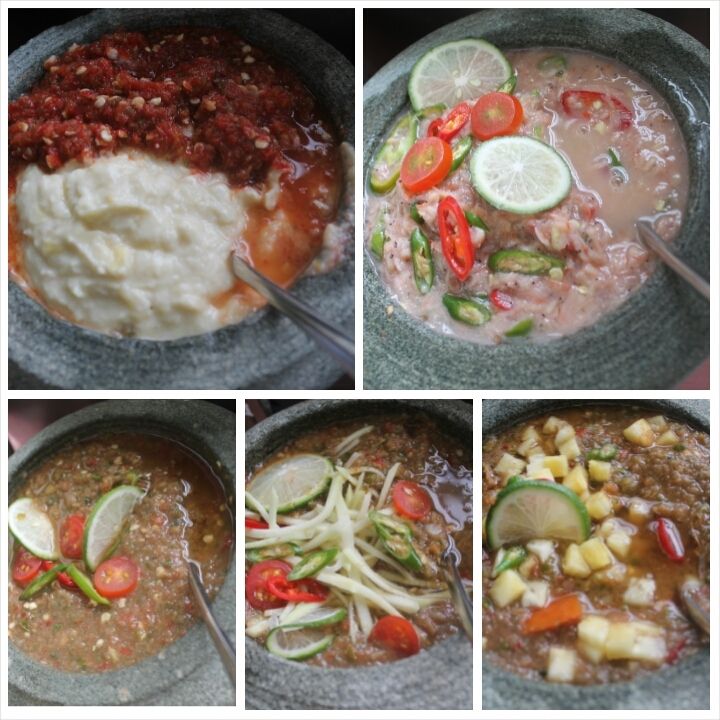 Assorted sambals
Fresh Ulams.
Ikan Pekasam Goreng Berlada.
Acar Rampai.
Kerabu Daging was nothing short of sensational.
Kerabu Mangga dengan Udang
Assorted modern and traditional kuih is available for dessert.
Below is the information on the Kampung Poolside Dining Experience in JW Marriott for the upcoming Ramadan 2015:
Poolside (June 17, 2015 onwards)  – RM 95.00 nett per adult and RM48.00 nett per child.
4th Floor (June 17, 2015 onwards) – RM 85.00 nett per adult and RM 43.00 nett per child.
For bookings and reservation :
JW Marriot
183 Jalan Bukit Bintang
55100 Kuala Lumpur
GPS: 3.14765, 101.71372
Tel: 03-2715 9000