It's the Dino month in Petrosains and Team E.T.A were invited for a special screening of National Geographic Channel's new two-hour special, T. Rex Autopsy at TGV Cinemas @ KLCC, Kuala Lumpur.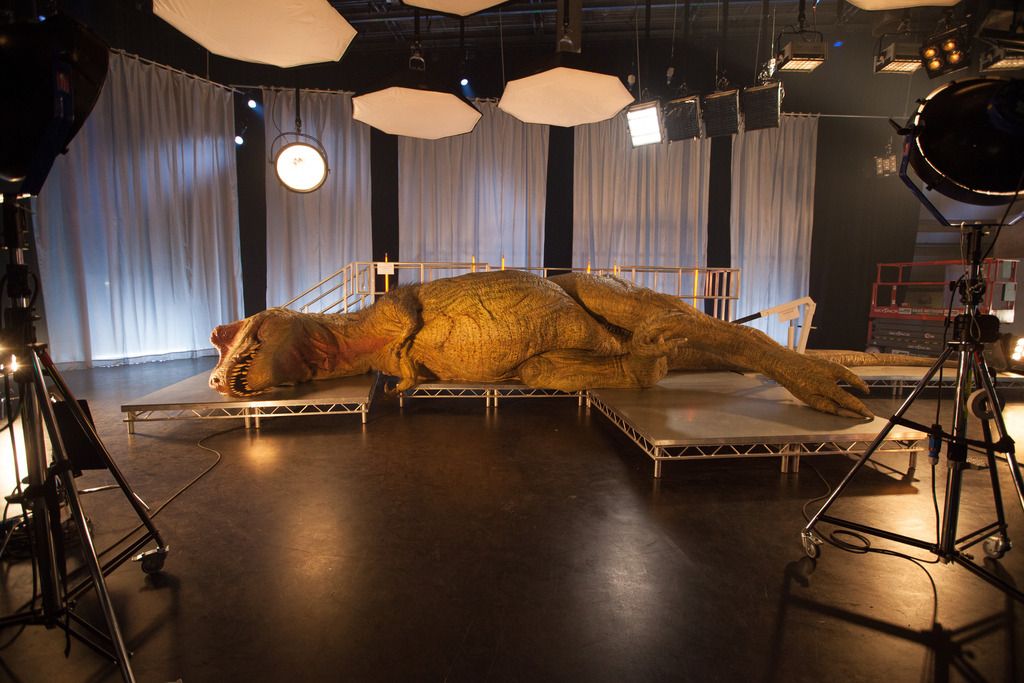 At 14 metres long, nearly two metres wide and lying lifeless in a specially constructed biology lab, the world's first full-size, anatomically complete recreation of a Tyrannosaurus rex awaits dissection.
In National Geographic Channel's new two-hour special, T. rex Autopsy, four intrepid scientists get to the heart (literally) of what made this fearsome creature tick.
This once-in-a-lifetime experiment will offer viewers an unprecedented opportunity to explore questions such as whether or not T. rex had feathers; how it fed with tiny arms; whether it was primarily a hunter or scavenger; how it digested food; how old it lived to be; how it procreated; and whether it was warm-blooded like a mammal or cold-blooded like a reptile. With eyes the size of grapefruits, 30 centimetre-long teeth and a stomach big enough to digest a four-year-old child, the recreation of the T. rex is lifelike inside and out. Using cutting-edge special effects in collaboration with esteemed veterinary surgeons, anatomists and palaeontologists, T. rex Autopsy illuminates the latest research and findings about the Tyrannosaurus rex.
In their quest to document, x-ray and scan the T. rex, the experts must cope with unexpected surprises (such as the overwhelming smell manufactured for its innards) as they saw through bone, wade through blood and slice through muscle to determine how this 65-million-year-old beast may have lived – and died.
T. rex Autopsy headlines a colossal month of dinosaur programming on the National Geographic Channel that includes the premiere of Dino Death Match, T. rex: Ultimate Survivor, Bigger Than T. rex and the two-hour special Top Ten Biggest Beasts Ever which happens every Sunday, 10pm. The adventure continues on the weekdays with more Dino programs daily at 7pm on National Geographic Channel (ASTRO Channel 553).
T.Rex Autopsy is set to premiere on June 14 at 10.00pm, National Geographic Channel (ASTRO Channel 553).