Team E.T.A is constantly on a lookout for family friendly events and travel destinations. One that we that we think worth mentioning is the annual Nasi Ambeng Festival organized by JKKN in Banghuris Homestay, located somewhere in Sepang, Selangor Malaysia.
Here's sharing with you the one day worth of memorable experience last week in Banghuris Homestay in conjunction of the Nasi Ambeng Festival.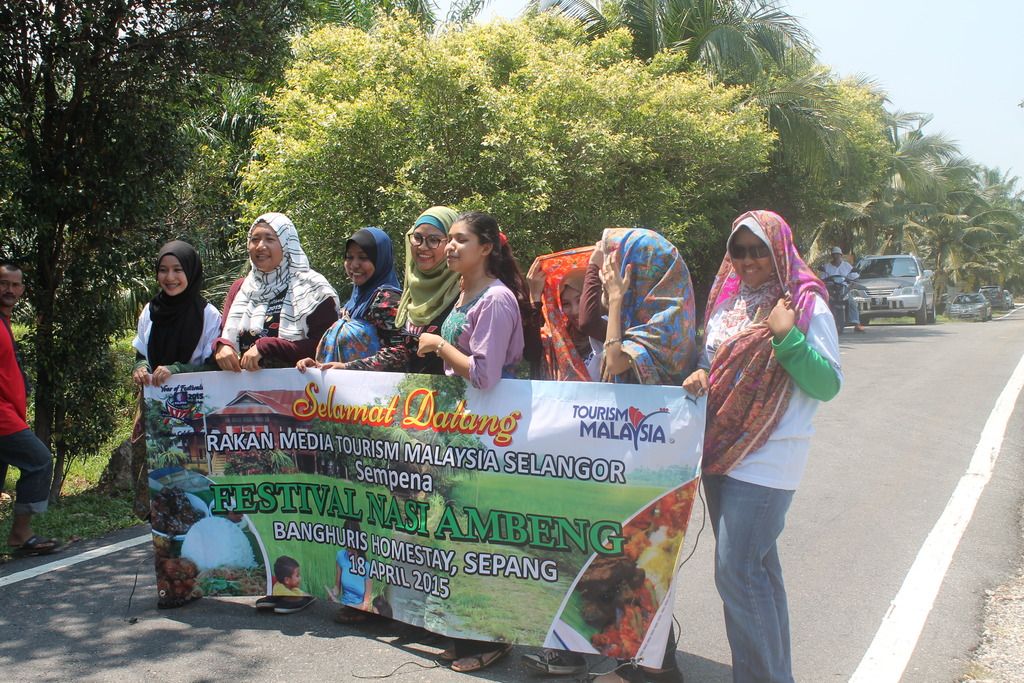 We were invited by Tourism Malaysia Selangor and followed the media from Shah Alam and arrived as early as 10pm in Banghuris Homestay.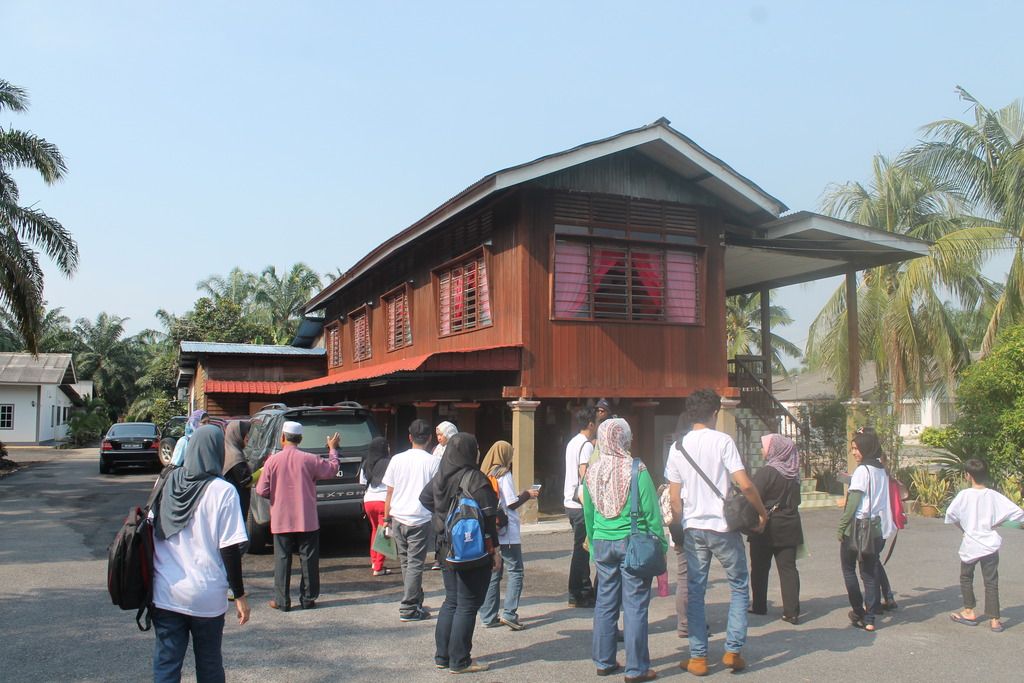 Our host's house in the morning.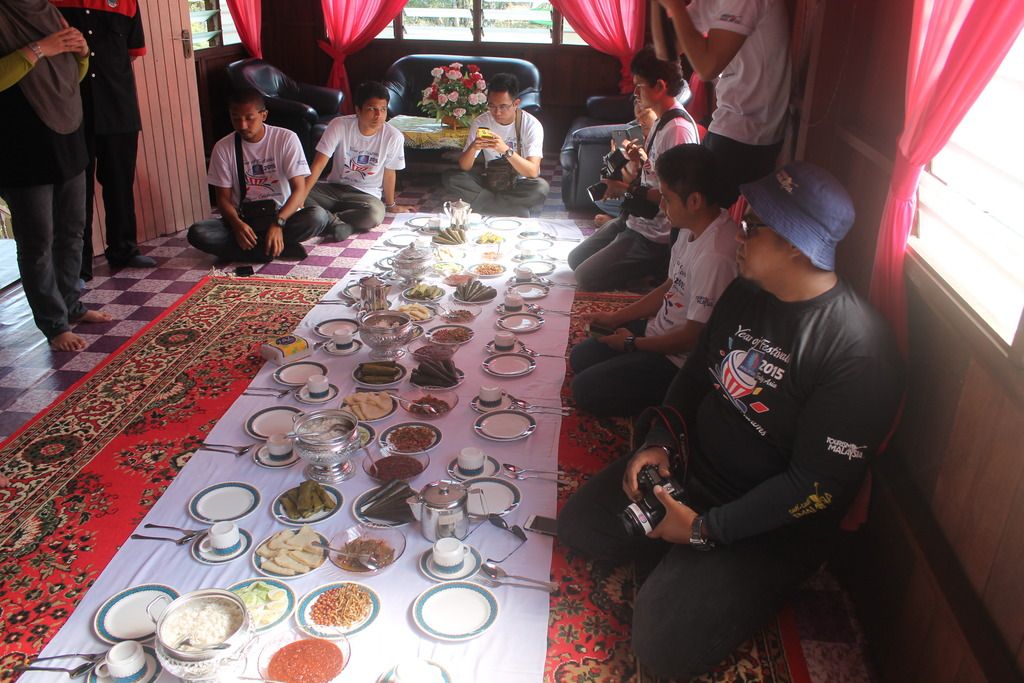 Upon arrival, the media entourage were served breakfast.
Breakfast was the common traditional dishes served in a Javanese household; Nasi Lemak, Lemet, Tumtuman(coned shaped kuih), Lempeng Tepung with Tauchu Ikan Bilis as dipping. The food was delicious.
After breakfast we were taken to our next stop, which a makeshift camp to witness how Nasi Ambeng is made.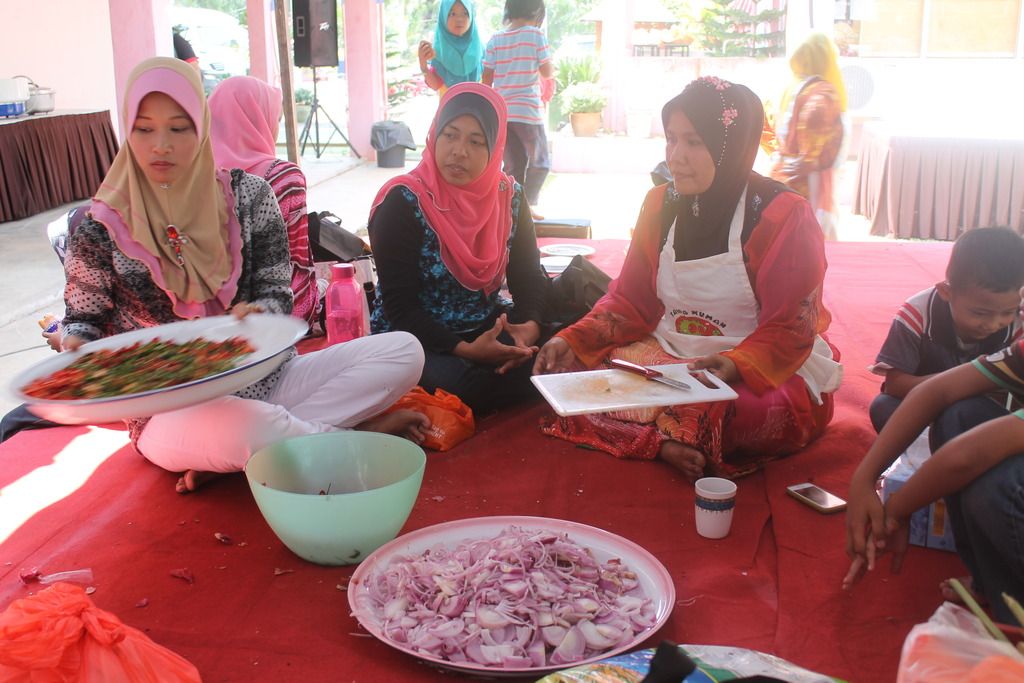 Villagers can be seen working together to prepare Nasi Ambeng.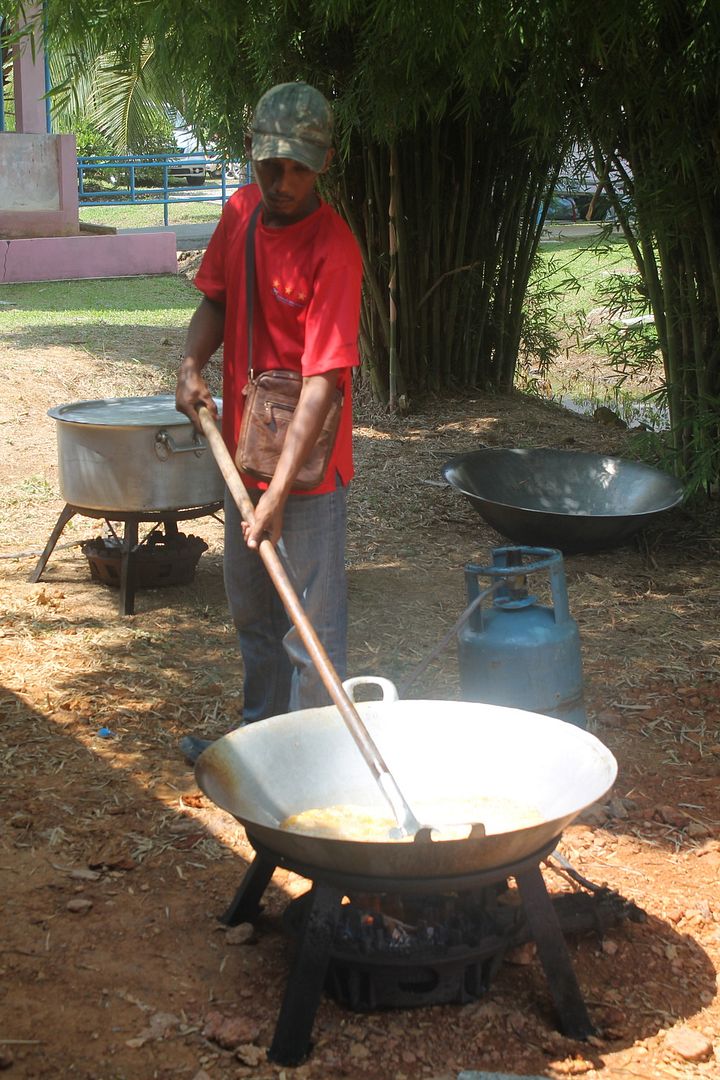 The men are involved in preparing Nasi Ambeng for the festival too.
The air was filled with festival excitements and there were plenty of ongoing activities for both tourists and locals alike to participate in.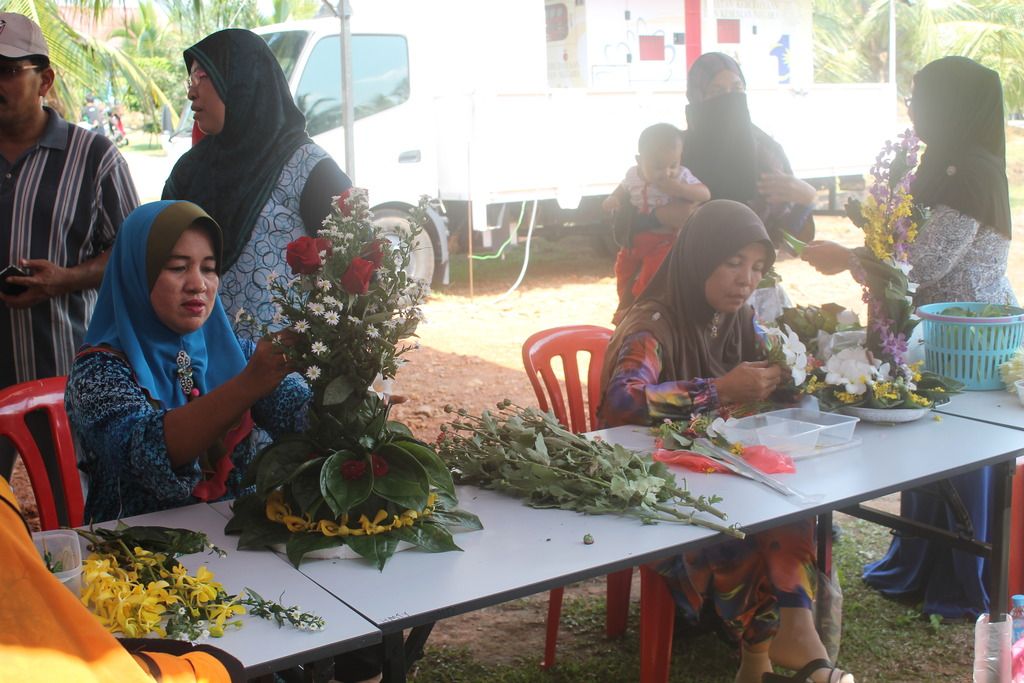 Spotted flower arrangement contest going on.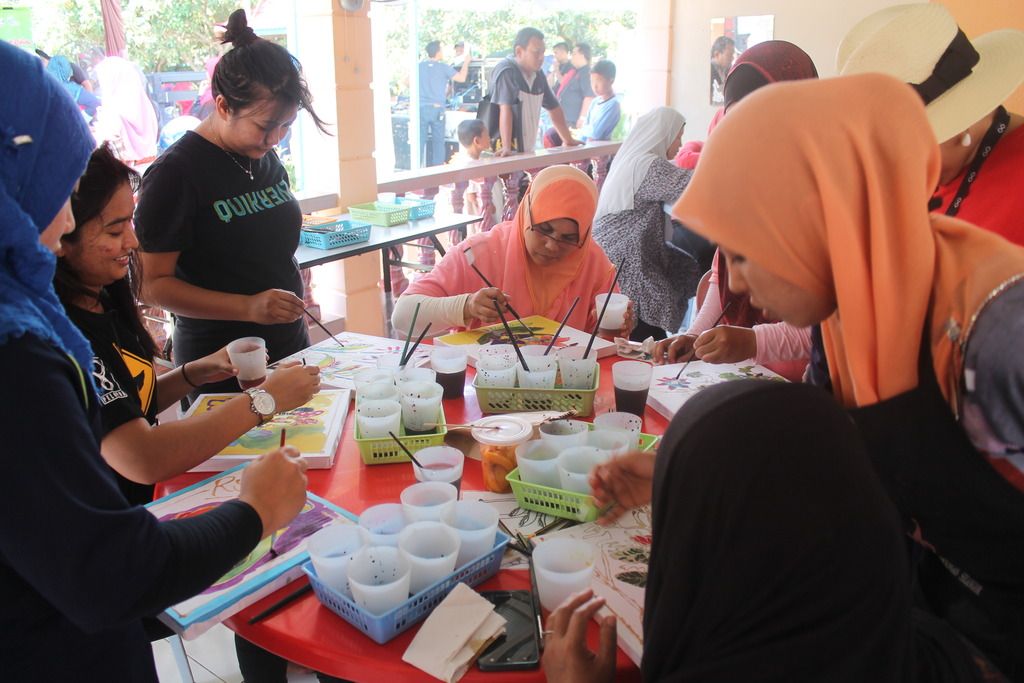 Batik colouring contest.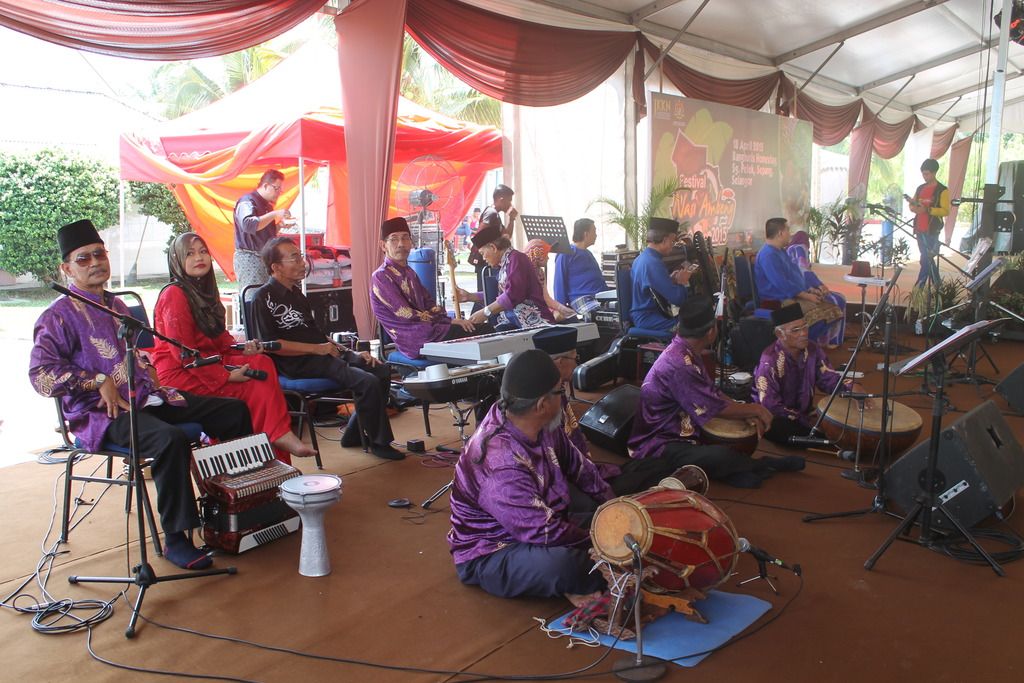 And what's a festival without some music? Here's the local Javanese band, Chempuling, performing both modern and traditional music to keep everyone entertained.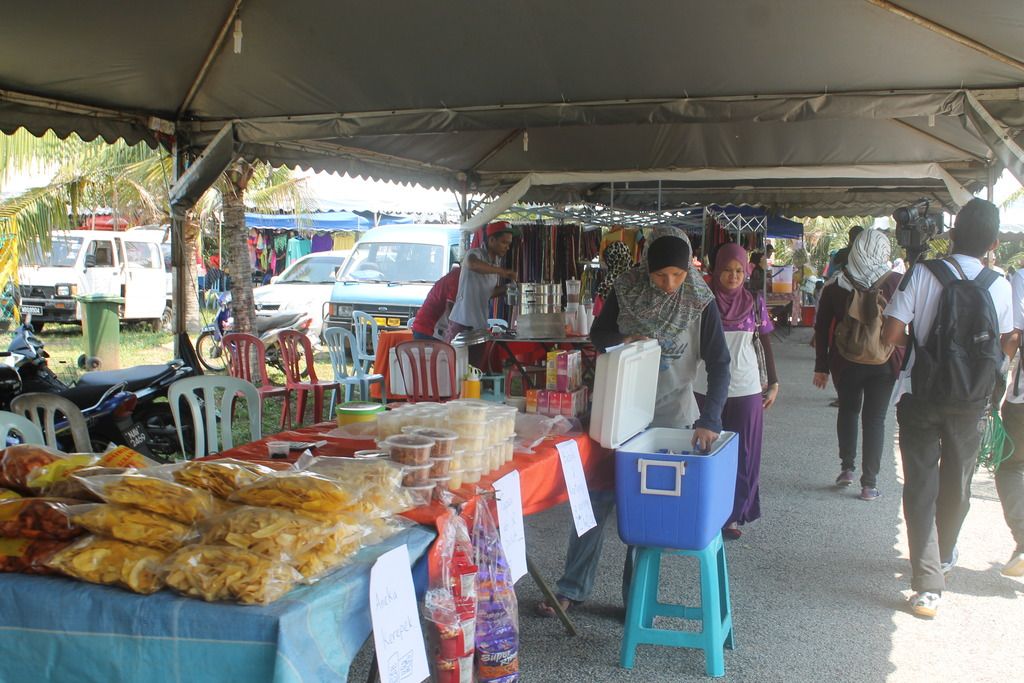 There is also a bazaar selling things during the festival.
The members of the media also participated in a friendly match of traditional games.This traditional game is called 'Sepak Bulu Ayam' where you have to kick a ball made from chicken feathers.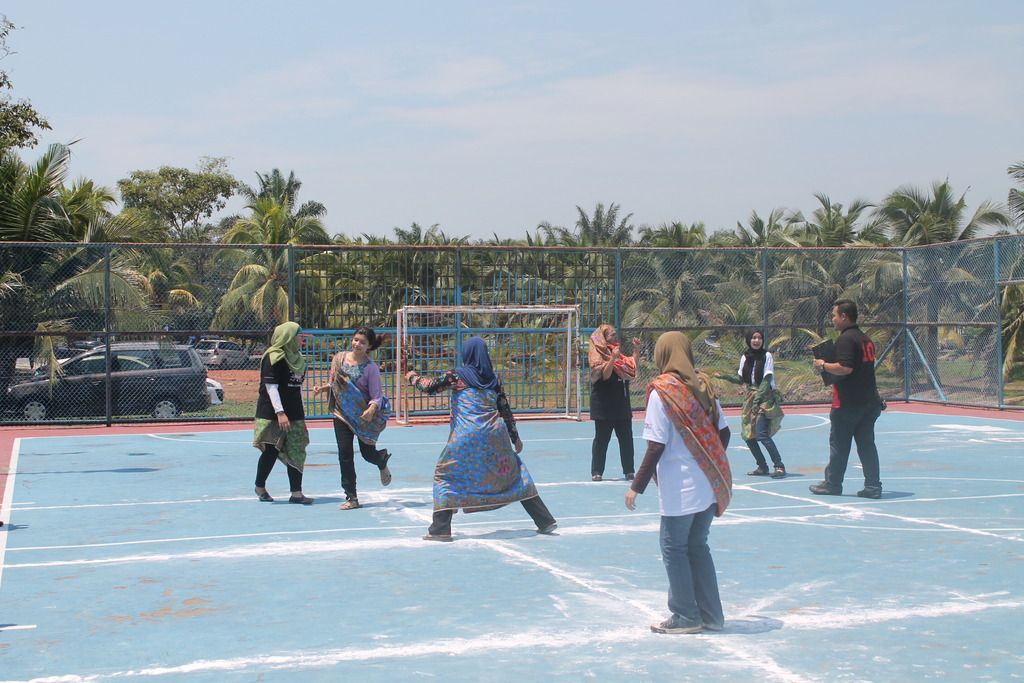 The ladies on the other hand, played Galah Panjang, a traditional tag game.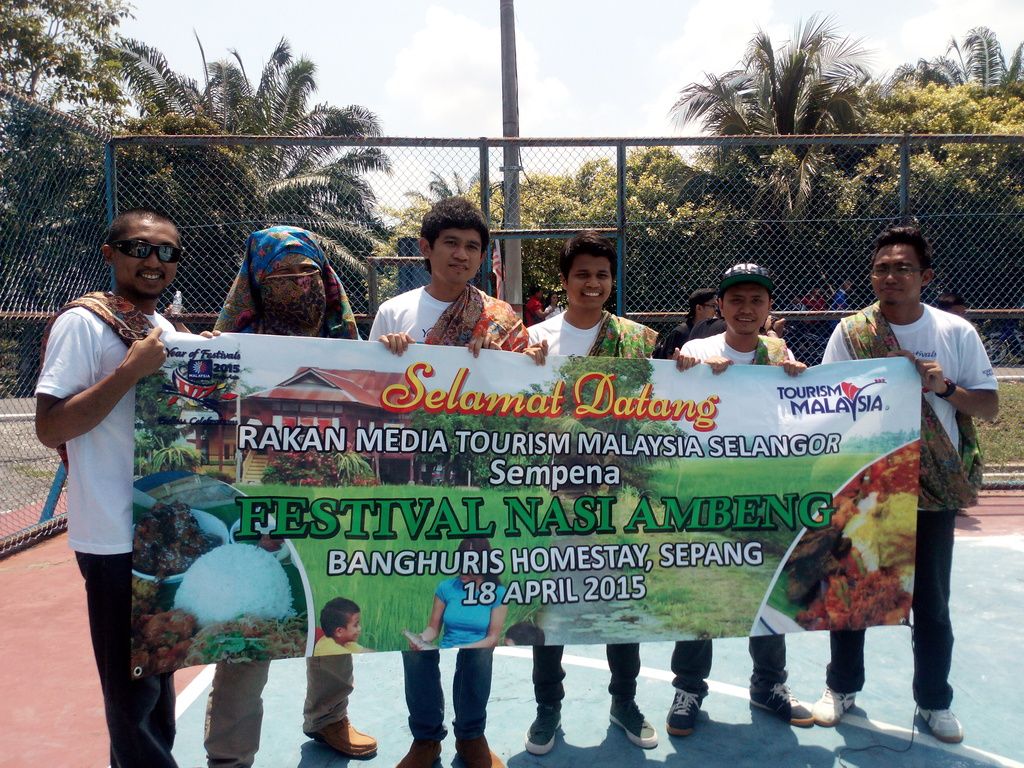 Group photo after the games
Lunch was at one of the host's house and it was rice with authentic traditional dishes
After lunch we visited the bamboo farm located nearby the Banghuris Homestay Community Hall where we took the opportunity to shoot all sort of pictures.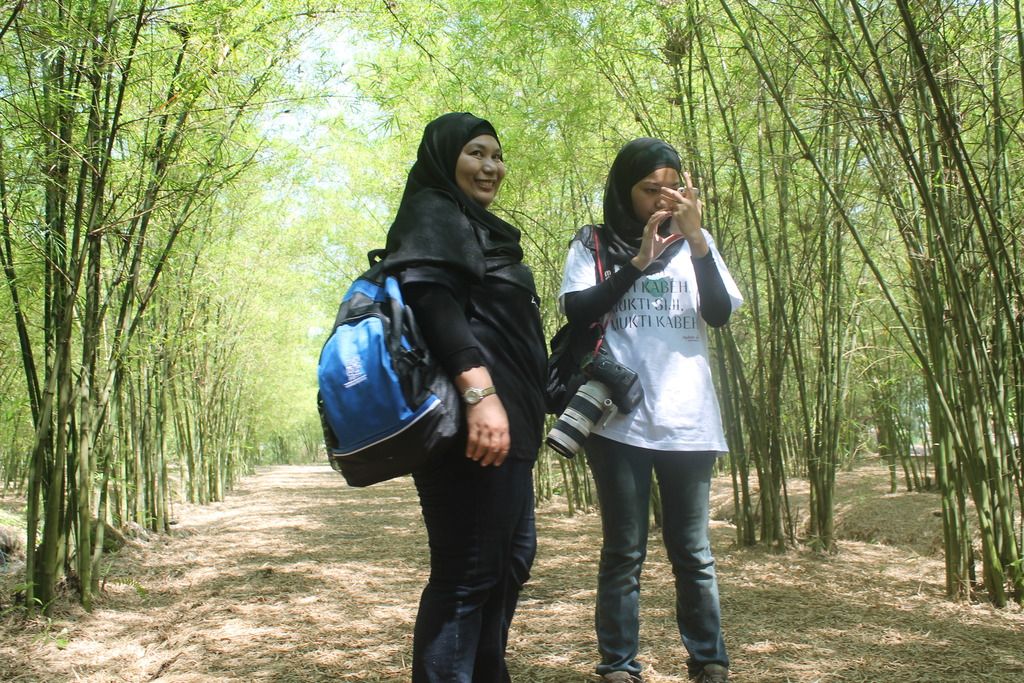 A candid photo at the Bamboo farm.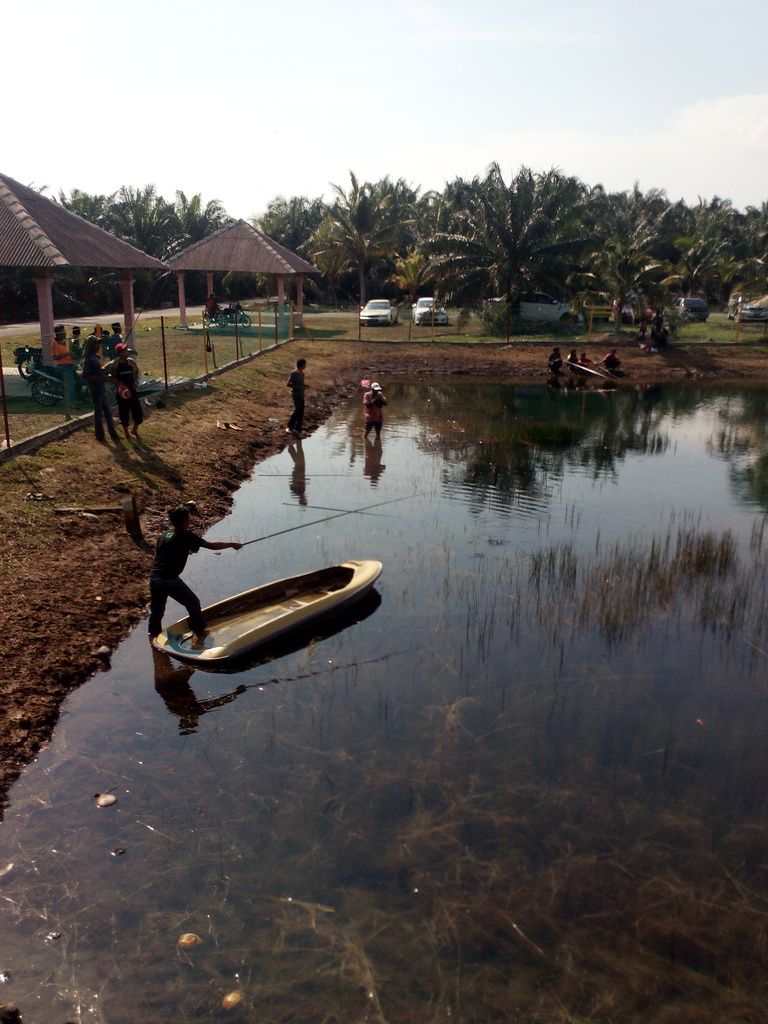 After that it was time for a short picnic break by the fish pond where we enjoyed plenty of things.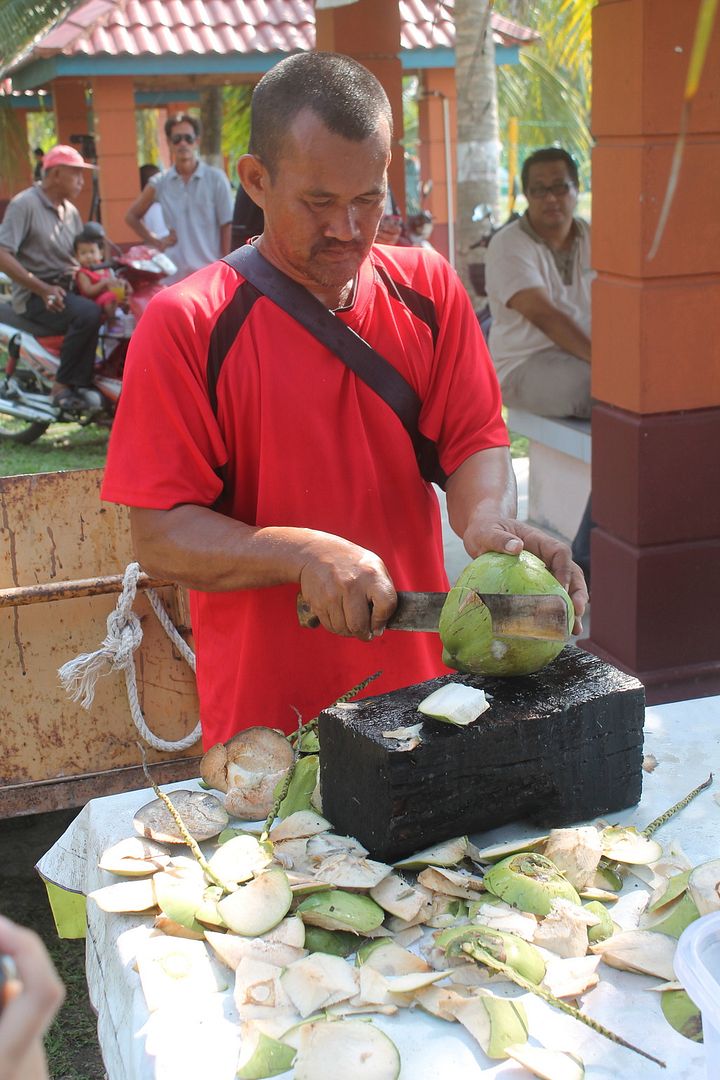 We were served young coconuts, freshly plucked from the trees.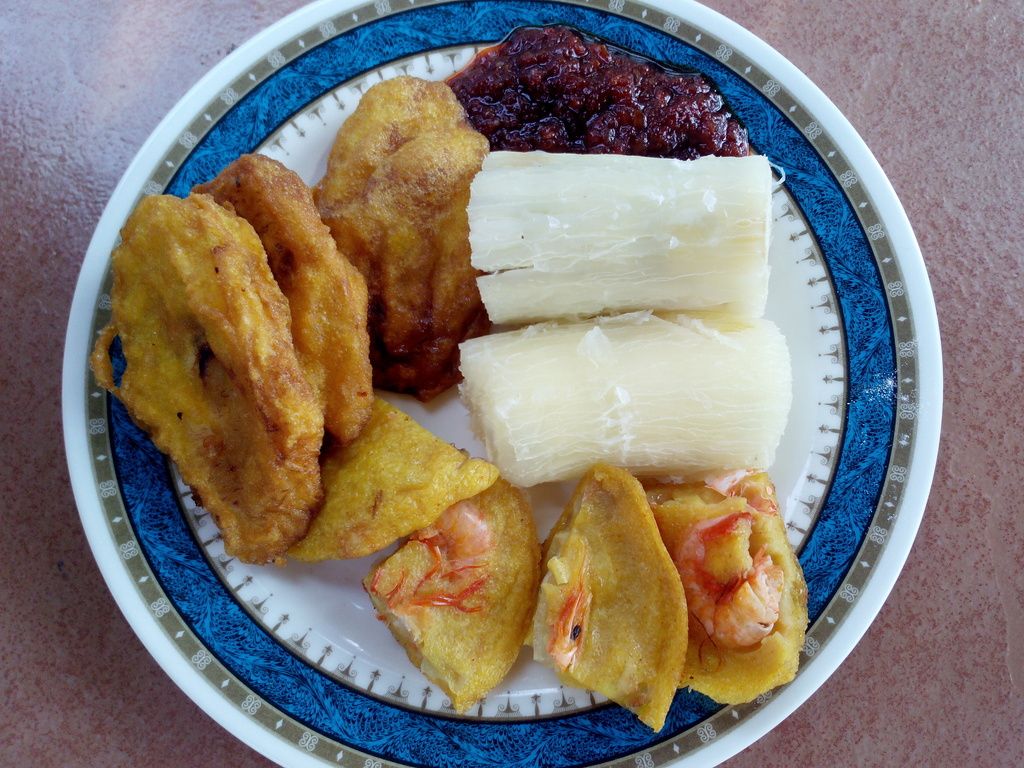 The host served us fritters for tea, something simple but irresistibly delicious.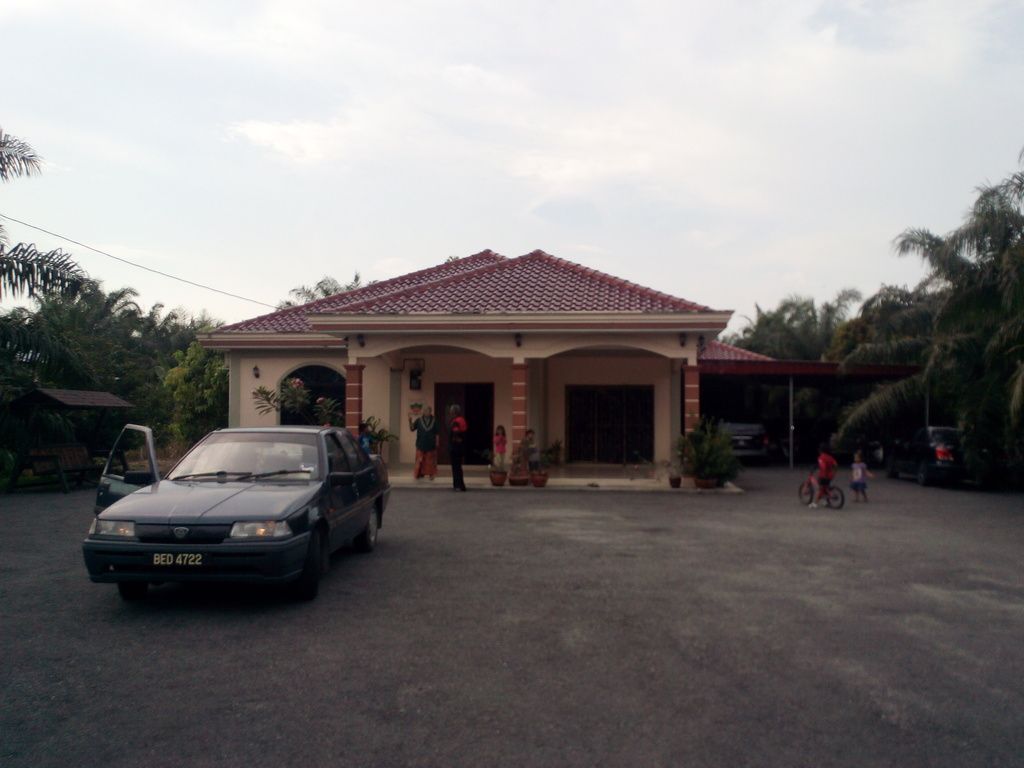 After picnic, we were taken to assigned host's house for a rest.
Our room. With two single beds, bathroom attached and fully air conditioned. It can easily accommodate a family of four with the extra mattress prepared.
Finally, after a very long day at Banghuris Homestay, it was time for the highlight of the event; The Nasi Ambeng Festival 2015. It was organized by JKKN in conjunction of MyFest2015 and Visit Selangor 2015.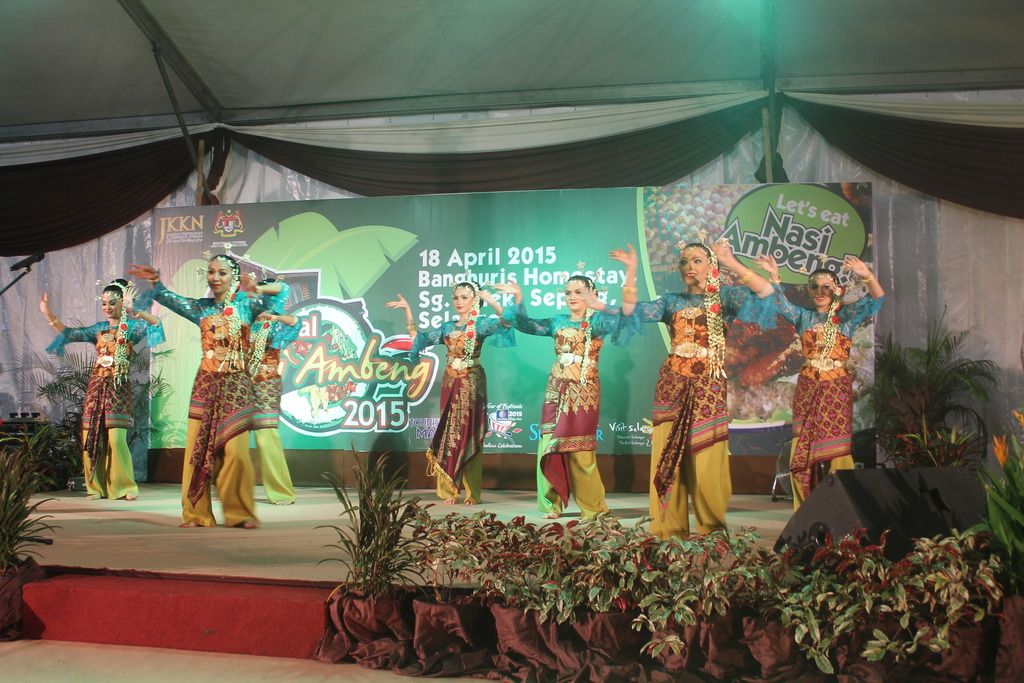 The festival kicks off with some Javanese dance performances.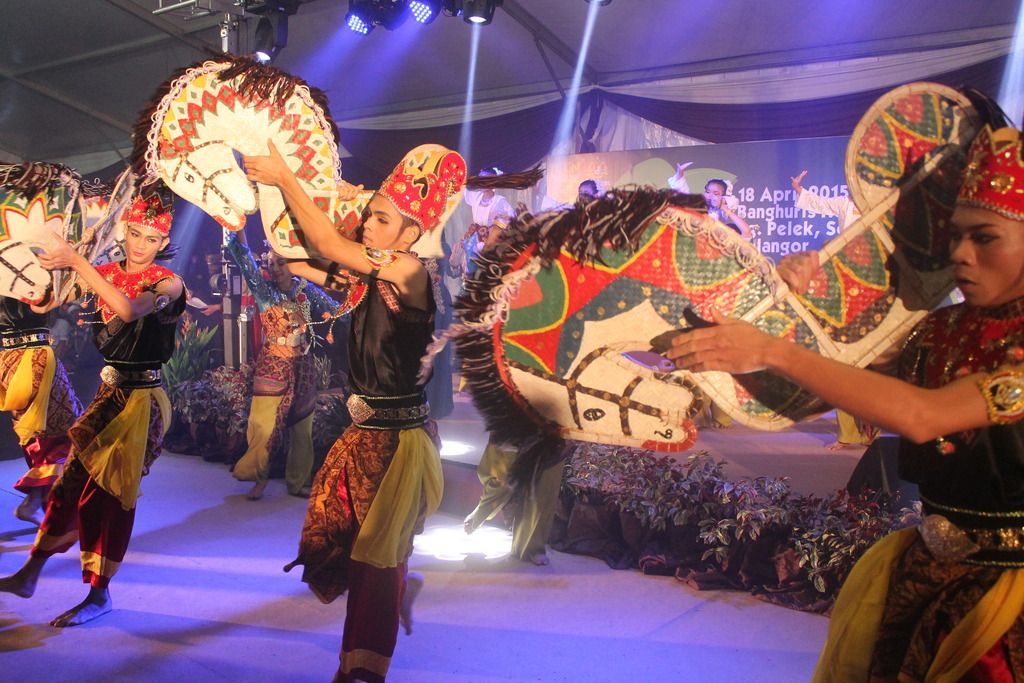 Tarian Kuda Kepang or in Javanese, it is called the Tarian Kuda Lumping. It is a traditional Javanese warrior dance
depicting a group of horsemen.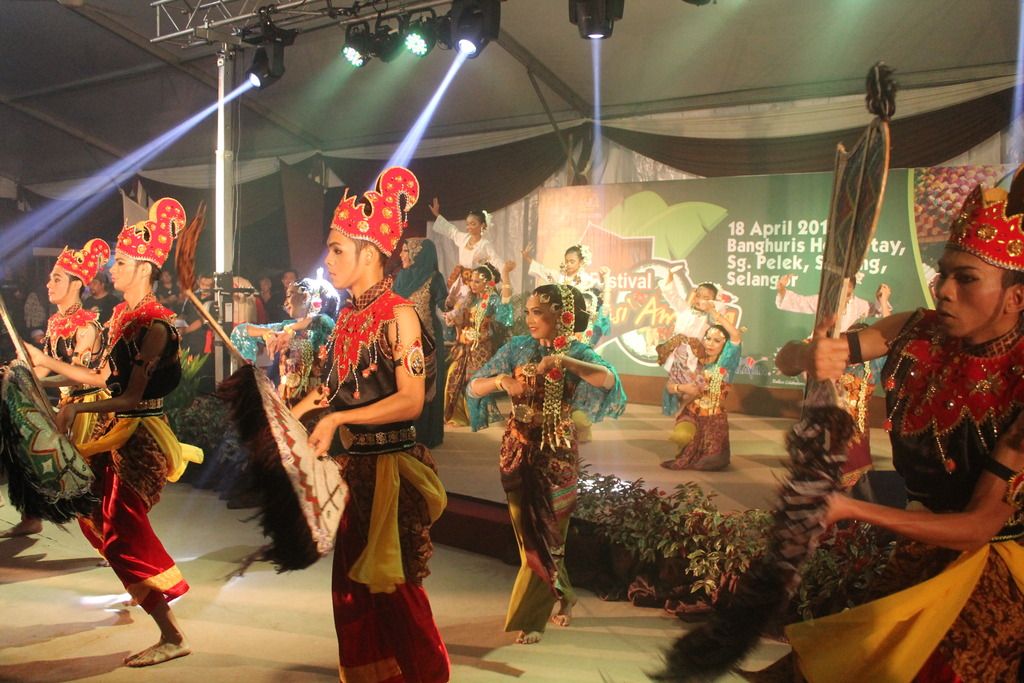 Generally, the dance portrays troops riding the woven horses.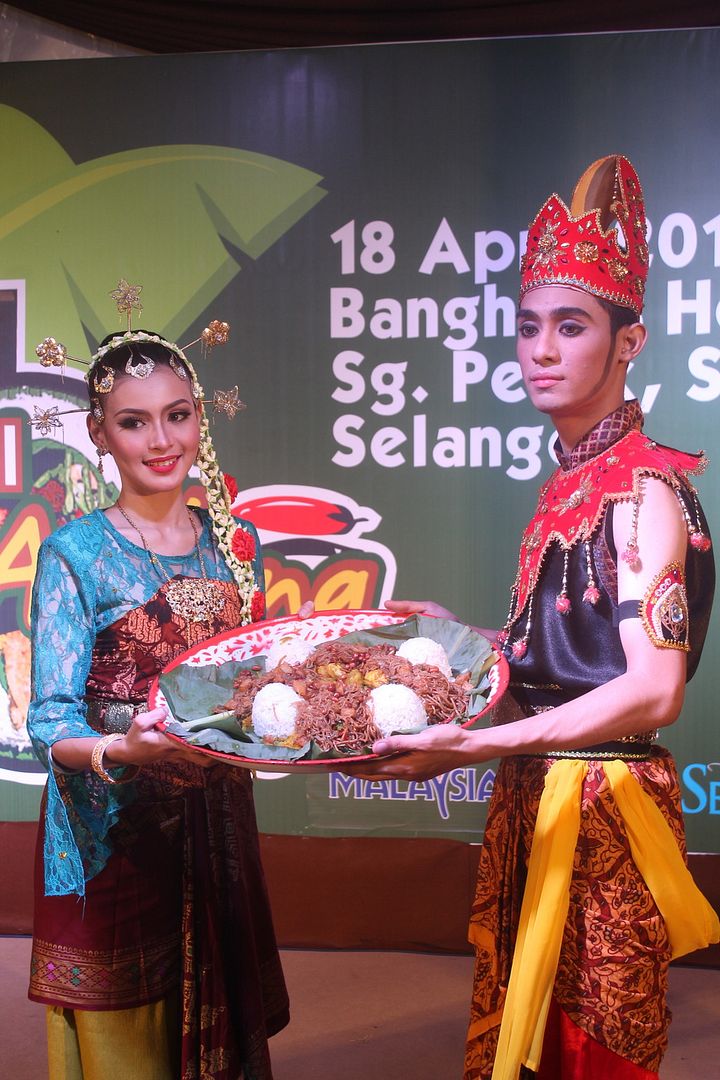 After the dance and the officiating ceremony, it was time to to enjoy the Nasi Ambeng that has been prepared by the villagers. Here is the dancers, presenting a tray of Nasi Ambeng to us all.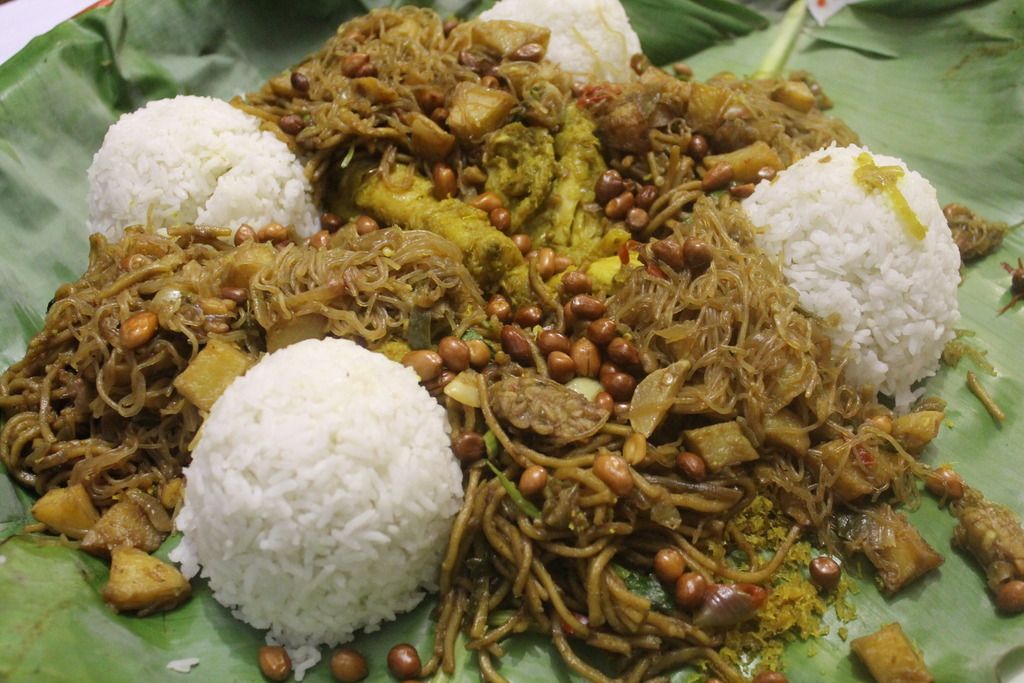 Nasi Ambeng is a rice dish consisting plain white rice prepared with chicken curry or chicken cooked in soy sauce, vegetables, fried noodles, some salted fish, fried coconut flesh, and so on. It is a popular Javanese cuisine, especially in every Javanese-Malay communities in Malaysian states of Selangor and Johor and also in Java, Indonesia. Nasi Ambeng is usually served during the festivities or weddings and served in a tray and enjoyed together in a tray by four to five people. Nasi Ambeng is meant to be shared with four more people and you are supposed to use your fingers to eat, and we did just that. It was indeed an unforgettable experience and we think such culture should be preserved and be taught to the younger generations in Malaysia.
The crowd that night who were there to enjoy Nasi Ambeng. One thing we noted that while this festival is pretty huge, with a lot of cultural stuff and attracts a lot of tourists from overseas, it still haven't reach the interest of the locals much. A rather worrying pattern and here is hoping that food and cultures like this will be kept alive so that the younger generations could enjoy these too. Nasi Ambeng Festival is an annual affair and if you missed this one, do try to bring your family and little ones to enjoy it next year.
In case you are wondering about Banghuris Homestay, here is some info for it. It won an award from Tourism Malaysia in 2014 and is an abbreviation of three kampungs names; Kampung Bukit Bangkong, Kampung Hulu Chuchoh and Kampung HuluTeris. Basically it is three villages forming a homestay with 80 participating houses providing homestay service. It is about 35km from Kuala Lumpur International Airport (KLIA) and 97km from Kuala Lumpur. The nearest tourism attraction to Banghuris Homestay is Sepang Gold Coast, which is about 15km away.
Right now Banghuris Homestay is offering RM250 (per pax) for a 3days 2 night package that is inclusive of meals and planned activities. Great for kids during school holidays and for those who wants to experience a kampung life.
Should you are interested in staying there:
Address
Banghuris Homestay
Jalan Tailong
Kg. Hulu Chuchoh
43950 SG.Pelek
Sepang Selangor
Phone: 03-31421019
Email: [email protected]