Football fever is here,and Team E.T.A was given the opportunity to meet Robbie Fowler, Liverpool FC's Legend in person at Carnival de Janeiro in First World Hotel Genting.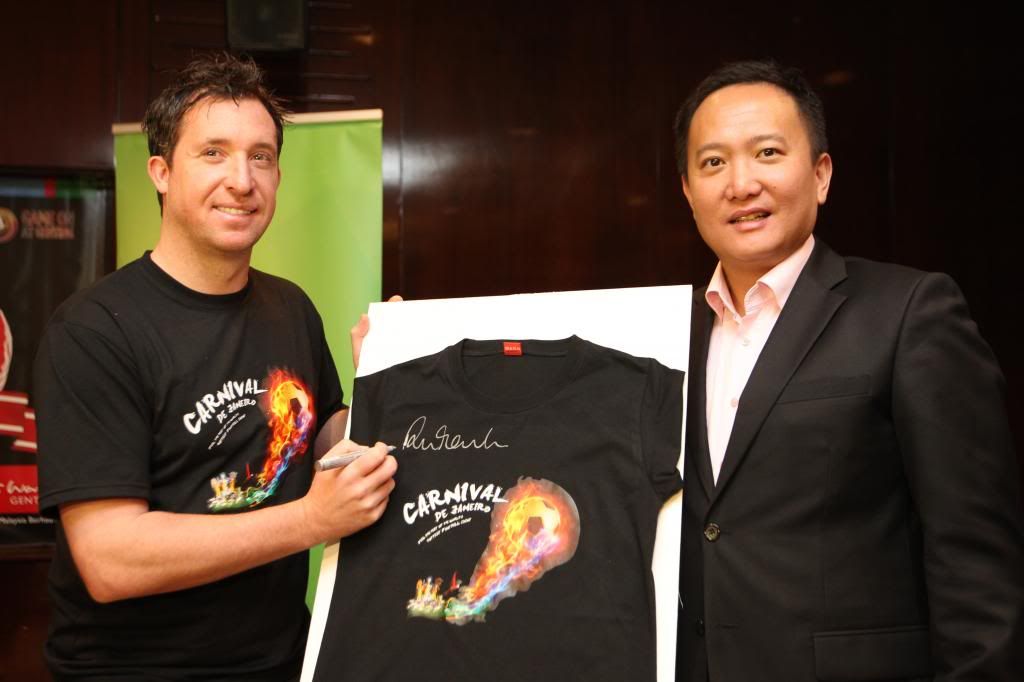 It was indeed a once in a lifetime experience for us and our junior team member.
Many football fans were spotted surrounding Robbie to have a picture taken or even a selfie taken with the football legend.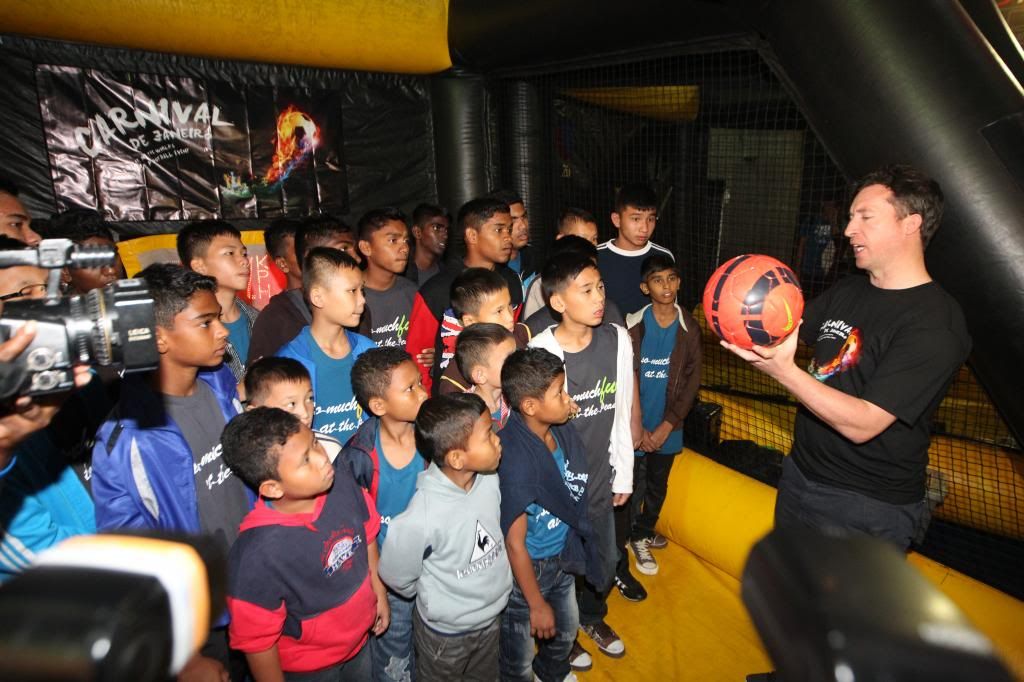 The meet the fans session ended with Robbie having an interactive game session with approximately 40 under privileged children from the Shepherd's Centre Foundation at the Football Village located at the Universal Walk, First World Plaza. The Football Village is opened for nearly a month from 12 June to 13 July 2014, offering a string of interactive football related games and activities for football fanatics and kids. Fans will be able to put their skill to test and stand a chance to walk away with merchandises by taking part in these interactive games during this period. The Football Village will be opened from 10 am to 12 midnight daily.
For those who missed the chance to meet Robbie Fowler on the 12 June, they could head over to the Genting International Showroom for the live screening of the opening match of the FIFA World Cup 2014 between Brazil and Croatia on the 13 June 2014.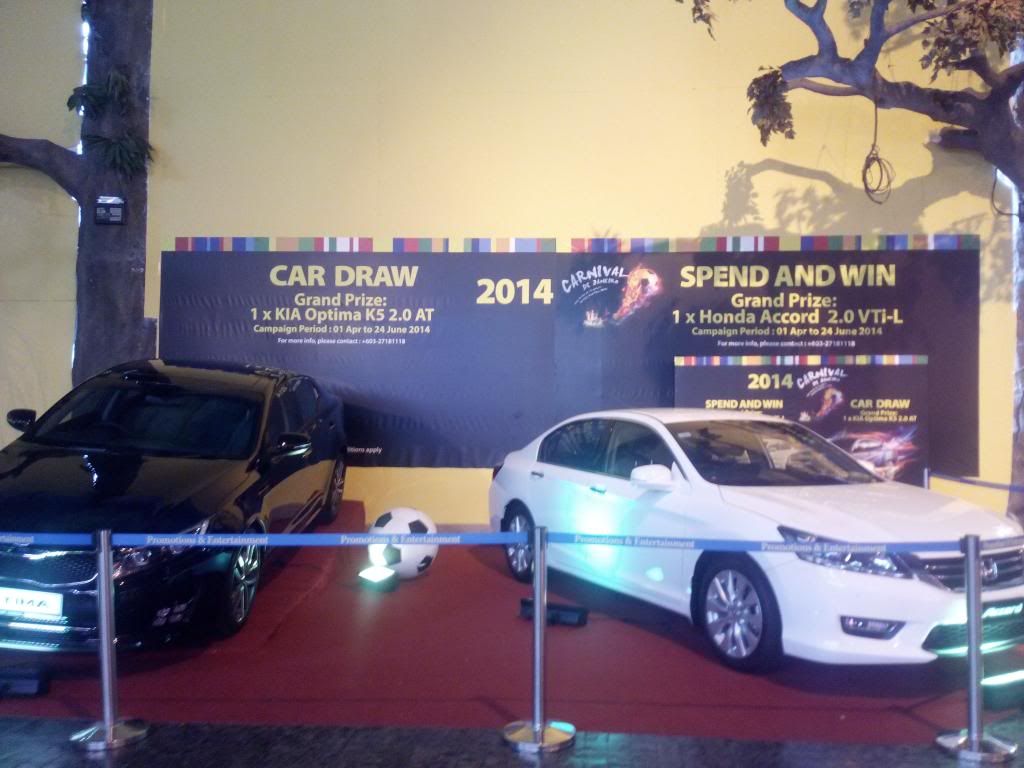 Fans of both Robbie and the FIFA World Cup 2014 can join Resort World Genting and Robbie on the final match day happening on 14 July 2014 where the winner of the ongoing Carnival De Janeiro contest for a brand new Honda Accord 2.0 VTi-L car will also be announced. Patrons who have participated in the contest held from 1 April to 24 June 2014 are most welcome to join in the cheer at the final game with the anxiety of waiting for the result announcement.
If you do not have any plans for this world cup season, you really have to come witness football at its best at Resorts World Genting amidst the cool weather from 13 June 2014 onwards. Come cheer on your favourite country by dropping by at any of the entertainment outlets in Resort World Genting to enjoy Live action on HD plasma screens. For more info, visit www.rwgenting.com or call 03 61011118